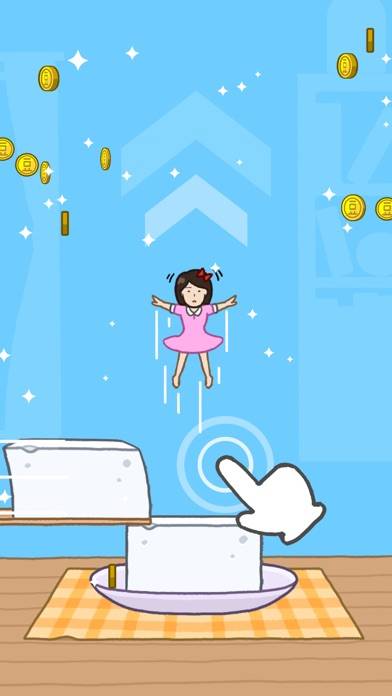 TOFU GIRL
By JoyPac
Price: Free
Category
Games
Version
1.1.1
Size
248 Mb
Released
2019-09-29
Build your own tofu hill.
This game is a hero defense game where you have to collect items and raise your hero's stats quickly in order to stop the monsters which getting stronger gradually.
[Dragon Stone]
There are 6 Stones such as White Stone, Red Stone, Green Stone, Blue Stone, Pink Stone, and Yellow Stone. One of each has its own powerful stats.
In the first stage, you start with the White Stone only. and you should gather the remaninng five stones and combine them into one, which allow you open the door and get more reinforcements for you

[Treasure Island]
Dragon Stones are known to be hidden. You can earn them by defeating monsters on Treasure Island.

[Stone Grave]
Titan has the dragon stone

[Trial Dungeon]
If you go through the Trial Dungeon, it would be able to get the dragon Stone.

[Dark Dungeon]
Black Death located in deep and dark place has the dragon stone

[Stage 22]
Grim Reaper has the dragon stone

[The world of unknown]
You can get a variety of items, especially Gonnir which is god's weapon
You must endure the lightning attack to gain the Gonnir
You should have massive HP since the lightning attack has no defence ability.
[Tips] Reach 35 level, A possibilty to endure the lightning attack

[Skill]
If you reach a certain level, automatically you'll learn that skill.

[Rating of Items]
There are general. advanced. rare, hero and god grades.

[Collection]
1.Item :
You obtain a variety of stats if you register the remaining items.
2.Achievement :
You obtain a variety of stats if you kill certain monsters.

[Item strengthen]
If you use the strengthen hammer, you can enhance the item with 100% possibility.

Need help? Use our TOFU GIRL Walkthrough page or sign up and make your contribution today.
What's new in version 1.1.1
-bug fix
App Details
TOFU GIRL is a free-to-play strategy game developed by JoyPac, and is available for download on both iOS and Android devices. The app is compatible with iOS 8.0 or later on the following devices: iPhone 8, iPhone 7, iPhone 6, iPad 3, iPad Mini and iPod Touch 5G or newer.
Below are the links to download this app on iOS. You can check if it's available to download on Android devices here.
App Ratings & Updates
Ranked #200 in U.S.
Rank in top paid apps - Games (iPhone) - United States
Initial release v1.1.1

Sep 29, 2019
TOFU GIRL Add-Ons
The app is Free but you can buy extra add-ons via in-app purchases.
Explore Greatest Apps
...everyday!
2 Awesome iPhone apps you should try today.
---