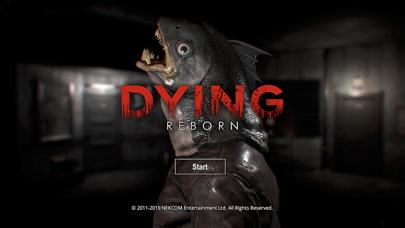 DYING: Reborn-Mobile Edition
By Coconut Island Games Limited
Price: $2.99
Category
Games
Version
1.1
Size
3 Gb
Released
2019-11-07
DYING: Reborn is a first-person Room Escape puzzle game in which players must tackle all kinds of puzzles in a series of dark and eerie environments. Gameplay revolves around collecting, discovering and putting together pieces of a twisted story that will make your hair stand on end...
-Solve puzzles in a fully 3D environment by discovering items, interacting with everything around you and using your brains as well as your imagination.

-Collect fragments of data that ultimately will lead to learning the truth behind Mathew's dark predicament.

-6 chapters full of adventure gameplay, containing intriguing characters and a bizarre plot

-Puzzles that provide both challenge and mystery

-An eerie atmosphere in which players will unravel things going far beyond their imagination….and their guts.

Need help? Use our DYING: Reborn-Mobile Edition Walkthrough page or sign up and make your contribution today.
What's new in version 1.1
1、'Trial Version' removed. 2、'XXX FPS' removed. 3、UI optimized. 4、Fix some bugs.
App Details
DYING: Reborn-Mobile Edition is a puzzle game developed by Coconut Island Games Limited, and is available for download on both iOS and Android devices. The app is compatible with iOS 9.0 or later on the following devices: iPhone 8, iPhone 7, iPhone 6, iPad Pro, iPad Mini and iPod Touch 6G or newer.
Below are the links to download this app on iOS. You can check if it's available to download on Android devices here.

What Client's Say
Review: Chapter 2 retreat The first chapter has just finished and then back off when the second chapter is loaded!!! Tried a lot of...
App Ratings & Updates
Ranked #189 in U.S. Rated on App Store: 4 Stars.
Rank in top paid apps - Games (iPhone) - United States
Initial release v1.1

Nov 7, 2019
DYING: Reborn-Mobile Edition Add-Ons
The app is $2.99 and offers no in-app purchases.
Explore Greatest Apps
...everyday!
2 Awesome iPhone apps you should try today.
---