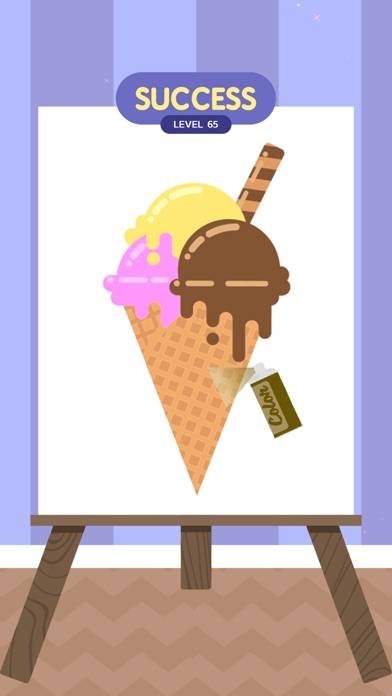 Stencil Art
Publisher: DIGITAL MELODY GAMES KITAJEWSKI I STALEWSKI SPOLKA JAWNA
Price: Free
Category
Games
Version
1.1.0
Size
163 Mb
Released
2019-10-11
Make Awesome Images With Spray
Come unlock your hidden painting skills.Become a master artist. Just play and spray!

Ever wonder how it would feel to be artistic and paint an epic masterpiece? Now you can experience it all with ease! Fill in hundreds of different objects you can show off to your friends. Place the stencil and spray. Get the next stencil and color it in. Finally, remove them all and reveal your work of art. Creating your collage never has felt more satisfying. Get ready to feel the satisfaction of watching your graffiti come to life! Relax, illustrate, and create images. So many satisfying graphics to explore! Fun and easy to pick up but don't miss an spray... Will you be the first one to color them all?

Hundreds of objects for you to carefully spray, color, and paint. The final results will leave you feeling satisfied!


Game Features:
1. Simple but addicting mechanics
No need to be artistic? The pictures are there for you. All you need to do is fill in the outlines. Take your time and relax, it's the simple.

2. Run your own Art shop
Keep your paintings coming. Whether its fruits,pets, landmarks, or people, there are so many imagines for you to stencil.

3. Keep them coming!
Challenging shapes will test your skills. Can you fill in all the details?

4. Feel the experience
Feel the reveal with the most satisfying haptics experience there is.

Whether you like to paint, graffiti, or just want to draw some shapes, Stencil Art will take you there. This is the best and most rewarding art simulation game there is. Good luck putting down Stencil Art - Spray Masters!

Visit https://lionstudios.cc/contact-us/ if have any feedback, need help on beating a level or have any awesome ideas you would like to see in the game!

From the Studio that brought you Happy Glass, Flip Trickster and Love Balls!

Follow us to get news and updates on our other Award Winning titles;
https://lionstudios.cc/
Facebook.com/LionStudios.cc
Instagram.com/LionStudioscc
Twitter.com/LionStudiosCC
Youtube.com/c/LionStudiosCC

Need help? Use our Stencil Art Walkthrough page or sign up and make your contribution today.
What's new in version 1.1.0
Minor Fixes
About Stencil Art - Spray Masters
Stencil Art - Spray Masters is a free-to-play board game developed by DIGITAL MELODY GAMES KITAJEWSKI I STALEWSKI SPOLKA JAWNA, and is available for download on both iOS and Android devices. The app is compatible with iOS 9.0 or later on the following devices: iPhone 11 Pro, X, Xs, SE, iPhone 8, 7, 6, iPad Pro and iPad Mini.
Click the button or scan the QR code below to download Stencil Art for iOS. Check out our downloads section to download Stencil Art for android and other platforms.
App Rating & Updates
Rankings History
Ranked #192 in US App Store / Family
Stencil Art has an average rating of 4.6.
---
Recent updates

What Client's Say
Review: Me like dis app Ello i like dis game cause i like to draw and color and print thats why also have a nice...
Review: This game is soo fun try it now I love this game it makes me be calm at any time. And it's free no money to pay
Review: This is the best I love this app/ game because it's fun to play even when your in a place we're there...
Review: This game is.... I like the art and stuff, but there are 2 problems 1. Why can't we choose the color?..yeah, thats a...
Review: ?? It's not bad but...I wish you could choose the colors you use.
Stencil Art Add-Ons
The app is free but you can buy extra add-ons via in-app purchases.
No Ads & free x3 Experience