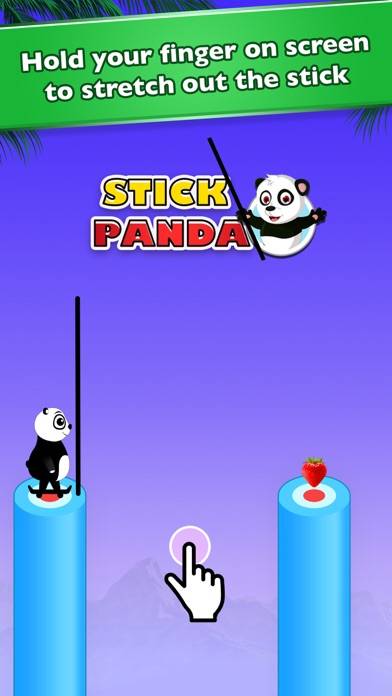 Stick Panda
Publisher: NileshKumar Rathod
Free for a limited time
Price: $1.99 > free
Category
Games
Version
1.0
Size
25 Mb
Released
2018-08-08
Help a little panda
A little Panda is very hungry, want to eat Strawberry, please help him to catch strawberry.
Simple arcade game you can play with just one finger, controlling a little panda who has to cross cliffs using poles.

keeping in mind that the longer you hold down, the further your pole will extend. If the pole doesn't make it to the other side, or if it goes too far, be careful about how long your stick is.

You can also pick up strawberry that you can use to get new characters to play with.

It is a wonderful game featuring a fun and addictive gameplay.

Need help? Use our Stick Panda Walkthrough page or sign up and make your contribution today.
About Stick Panda - The Superhero
Stick Panda - The Superhero is a free-to-play action game developed by NileshKumar Rathod, and is available for download on both iOS and Android devices. The app is compatible with iOS 8.0 or later on the following devices: iPhone 11 Pro, X, Xs, SE, iPhone 8, 7, 6, iPad Pro and iPad Mini.
Click the button or scan the QR code below to download Stick Panda for iOS. Check out our downloads section to download Stick Panda for android and other platforms.
App Rating & Updates
Rankings History
Ranked #192 in US App Store / Casual
Stick Panda has an average rating of 4.5.
---
Recent updates
Stick Panda Add-Ons
The app is free but you can buy extra add-ons via in-app purchases.