Space Story
Space Story
by Alex Alez
Universal App – Optimized for iPhone and iPad.>
App Details
Version

1.4.6

Release date

May 2, 2013

Size

190.85 MB

Age

4+

Genre

Strategy

User Ratings

4.00 (5 votes)
App Store Description
Border sectors are attacked by unknown ships.The player takes the role of a captain,who is caught up in star war.
Fight,trade,mining,exlore,even steal to survive in a world that is on the verge of destruction.
Having passed all the circles of space hell,you have to make a choice – save the galaxy or let it burn in the flame of an ancient anger.

### VAST GENERATED GALAXY ###
Amazing world with complete freedom of action. Mine, fight, trade, research, steal!

### MORE THAN 15 CUSTOMIZABLE SPACESHIPS ###

### 3 TITANs ###
A HUGE unique ships with a large number of weapons on board.

### OWN SPACE STATION ###
Space Station Kit - mount your own station in any place in any sector.

### MORE THAN 100 WEAPONS, EQUIPMENTS ###
With unique names, random generated levels and params.

### INTERACTIVE WEAPON SYSTEM ###
You see all mounted weapon on your ship, how it turns, reloads, fires.

### AI CAPTAINS WITH FULL LIFE CICLE ###
They mine, fight, trade, researche, LIVE as you are.

### CRAFT SYSTEM ###
All weapons, equipments can be crafted from blueprints. Unique randomize system. And, ships, of course. Some of them couldn't be bought, only crafted!

### BLACK HOLES ###
Six level depth, ancient secrets and ancient guardians, Nightmares.

### SECRET PLACES ###
To discover and unlock.

"Save the galaxy or let it burn in the fire of ancient anger!"

«Space Story» is not only space combat and trading simulation with adventure and RPG elements, it's your own story, space story!

Infinite space adventure in your pocket. In bus, train, subway, airplane – you can discover fantastic world of DeepWalkers and Nightmares.


### ATTENTION! TO ALL GALAXY CAPTAINS! ATTENTION! ###
If any space traveller helps me translate this text to «right» English or any other language, i'll promise - I tell you all secrets i know about this game!

FACEBOOK: https://www.facebook.com/sspacestory
FORUM: http://sstory.ru/forum/
Need help? Use our Space Story Walkthrough or sign up and make your contribution today.
What's new in version 1.4.6
REMEMBER about new Scenario Episode! FIXED - almost ALL, Hall of Fame, Mini-Updates, IN-APPs, PO-duels, pilot ratings - once again finally fixed crash when all sectors are under blockade - and all quests with names items (Black Dogs and Collector) - and bug with new ship's color disappeared after load game
Rank in top paid apps
App Activity
$4.99 -> Free

4 days ago

Free -> $4.99

2 weeks ago

$4.99 -> Free

3 weeks ago

Free -> $4.99

4 weeks ago

$4.99 -> Free

last month

Version 1.3.3

May 2, 2013
View All Activity »
Space Story is a universal iOS app available in the App Store for free with in-app purchases. The game is compatible with all devices running iOS 7.0 or later. To download the Space Story app click the button below to go to the app's download page.
---
Space Story is a good rated app with 4 stars.
The app is free.
The app is currently Free, instead of its regular price of $4.99.
Space Story is currently ranked #195 in the U.S. App Store.
If you've enjoyed the game, please rate and review it on the App store and in the comments section below.
iPhone Screenshots
Screenshot #1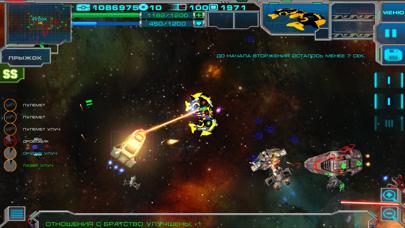 Screenshot #2
Screenshot #3
Screenshot #4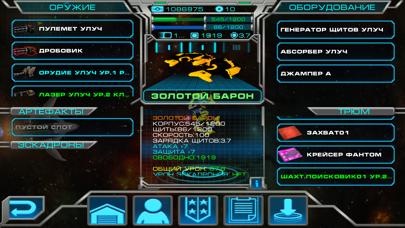 Screenshot #5
Pretty cool. Not a bad game
Impressed. It's actually pretty deep and fun, wish I could play multiplayer but , this is really good
Touch doesnt work for iphone 6s. Touch doesnt work for iPhone 6s plus making it useless
Keep it coming. Love it guys keep it coming
Not bad. Gameplay is a little tedious
---
Download Space Story App Latest Version on Android and iOS. You can get it directly on your device or download the app to your PC or Mac computer then install the app on your tablet or smart phone.