She Works HIS Way
She Works HIS Way
Universal App – Optimized for iPhone and iPad.>
App Details
Version

1.0.4

Release date

Sep 2, 2016

Size

36.31 MB

Age

4+

Genre

Lifestyle

User Ratings

5.00 (5 votes)
App Store Description
An extension of the she works HIS way community. This is a great place for daily encouragement through devotionals, business tips, events and news. There are also great resources available to the community. Make sure to stay connected to your friends and network with she works His way.
What's new in version 1.0.4
- Added the ability to reset password - Changes for iOS10
Rank in top paid apps
App Activity
She Works HIS Way is a universal iOS app available in the App Store for $2.99 (Ads free) with no in-app purchases. The app is compatible with all devices running iOS 8.0 or later, including the new iPhone 6 and iPad Mini. To download the She Works HIS Way app click the button below to go to the app's download page.
Developer site: She Works HIS Way support
---
If you've enjoyed using the app, please rate and review it on the App store and in the comments section below.
iPhone Screenshots
Screenshot #1
Screenshot #2
Screenshot #3
Screenshot #4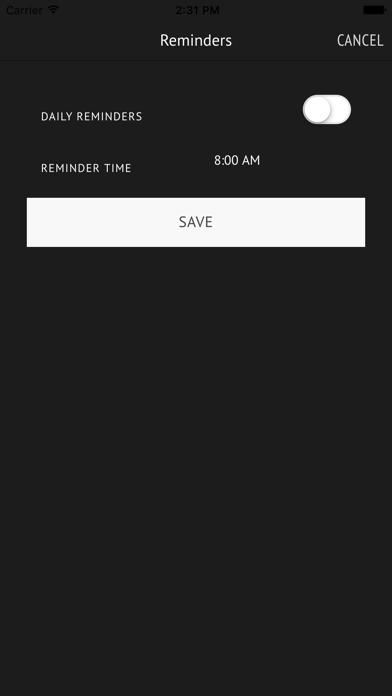 Screenshot #5
Must have app!!!. This app is simply amazing. The daily devotional reminders catch me right in my fast paced life and remind me to slow down reset
and refocus on the Lord! The community on this app is filled with some AMAZING individuals that are so fun to connect with! This
is a must have app in your walk with Chris
Wonderful App!. The she works His way ministry has blessed my life in so many ways. I absolutely love the new app! I'm encouraged by the daily
devotions and the community of women that are involved. Thank you so much for creating this app!
Just what I need!. Perfect way to start my day and connect me to awesome resources for doing business in a manner pleasing to God! Love it!
swHw member. Christ-centered, convenient yet challenging, provides community, shares and fosters community, equips leaders
What a Blessing!. If you're a working woman in business or ministry who is seeking to chase after Jesus with her whole heart, you won't want to miss
out on the encouraging truth and helpful resources this app provides. It has blessed me and I pray it will bless many more!
---
Download She Works HIS Way App Latest Version on Android and iOS. You can get it directly on your device or download the app to your PC or Mac computer then install the app on your tablet or smart phone.