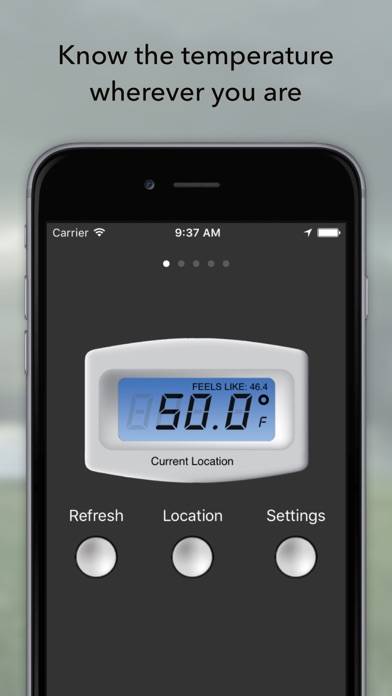 Free Digital Temperature
Universal app (iPhone/iPod Touch & iPad)
Category: Weather | Release Date: July 2, 2010
Rate this App!
App Details
Developer: Purple Innovation
Description
Know the temperature wherever you are by looking at this quick and simple digital temperature app.

Main Features:

* Outdoor temperature quickly determined by your location (by using location based services/GPS)
* Celsius and Fahrenheit supported
* Refresh at any time for the latest data

Great for hiking, camping, outdoor activities, day at the beach, or just general curiosity

Note: you will need a data/internet connection.
What's new in version 1.9.8
* Fixes issue with ads reappearing after relaunch
Rank in top paid apps
Rankings - Weather (iPhone)
App Changes
---
iOS Compatibility
Free Digital Temperature requires iOS version or later on the following device models: iPhone 5 ,iPad 3 ,iPad Mini and iPod Touch 5G or newer.

Click the button below to download it from the iTunes store using your iPhone or visit the app's download page for android and other platforms.
Developer site: Free Digital Temperature support
Screenshots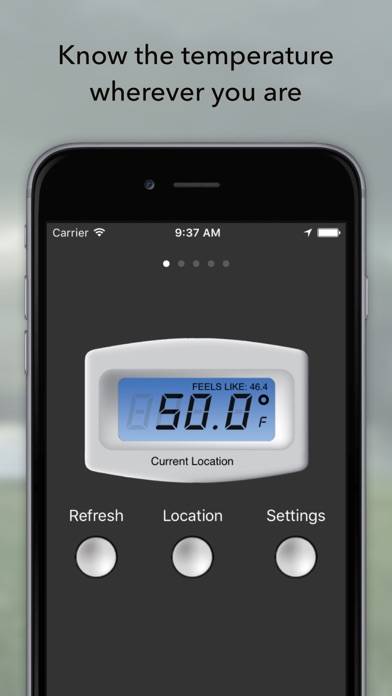 iPhone
iPhone
iPhone
Our Verdict: Average!
6/10
Recent Reviews
Simple and Reliable. Great app! It is very reliable!
Not that bad. It serves the purpose. A quick temp check. No more no less.
Great!!. This does exactly what I want it to do, tell me the temperature in the room. My gym was freezing...
Awesome App. Handy for the job... Well Done!!!
I like it!. I'm not as fussy as most people, evidently. The Temperature App is simple yet elegant. It's good-looking and works well.