True HDR
by Pictional LLC
Universal App - Designed for both iPhone and iPad.
App Description
Create beautiful full-resolution HDR (high dynamic range) pictures with your iPhone, iPad, or iPod Touch! Includes fully-automatic capture mode and semi-auto/manual modes if you want more control. Offers slider and effect controls for you to easily customize final results.
"TrueHDR is the best two bucks you can invest to improve your iPhone images. " - TUAW
"TrueHDR is the most effective HDR app in the App Store. " - Gizmodo
"much better than the HDR feature native to the iPhone 4. " - AppAdvice
* Easy, fully-automatic HDR capture with AutoCapture mode
* Greater control over exposure points with SemiAuto capture mode and Manual mode
* Capable of handling up to 18 mega-pixel photos (e.g., photos imported from other cameras) on iPhone 4 & above, iPad 2 & above
* Uses state-of-the-art techniques to automatically align and merge photos
* Custom sliders and effect controls - easily make adjustments to the merged HDR photos to get the final image just the way you prefer
* Choice of Natural or Enhanced modes, with Natural for the most realistic look and Enhanced for slightly more vivid colors and contrast - pick the look you like
* Automatically saves original images for use with desktop HDR programs if desired
* Full support for front and back facing camera
* Supports geo-tagging and printing
* Convenient sharing features (Facebook, Twitter, email, Instagram)
Use TrueHDR to unleash the potential of your iDevices and create beautiful HDR pictures!
Have you taken pictures, only to find out that the clouds were washed out, making the sky look like a white haze? Or how about pictures where everything in the shadows looked like a dark blob with no details?
With TrueHDR, you can get the best of bright and dark areas and merge them into a single realistic-looking picture that is much closer to what your eyes originally saw.
What's new in version 3.3
Fixed crashes on iOS 9.
Rank in top paid apps
Ranking - Apps (iPhone) - United States
True HDR is currently ranked #184 on the iOS store in united states.
True HDR is a good rated app with 3.5 stars.
Updates
Release v2.5

Jul 23, 2012

Release v2.6

Nov 24, 2009

Release v2.5

Nov 24, 2009
View All Activity »
---
App Overview
The True HDR app game is now available for $1.99 on iOS. The app is compatible with iOS 9.1 or later on the following devices: iPhone 7, iPhone 6, iPad 3, iPad Mini and iPod Touch 5G or newer.
Download True HDR and use it on your iPhone or iPad (See button below). You can find links to download the app here.
Developer site: Support
Screenshots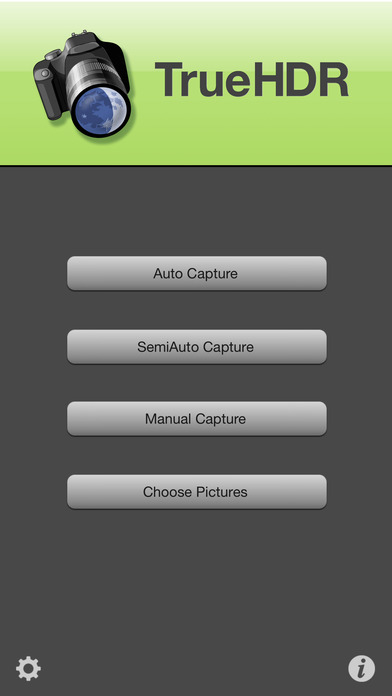 iPhone
iPhone
iPhone
iPhone
iPad
iPad
iPad
iPad
True HDR Has Add-Ons
No add-ons has been found...
Reviews
Superb app

Not so great anymore

good and easy tool for years now

Pretty good, significant limit

Very good app

Great Little App

Amazing