LiveMixtapes
by RLShaw
iPhone Users! You can NOW enjoy livemixtapes.com on your mobile device! Listen to hot new music from your favorite artists.

With livemixtapes you can listen and download old and new songs with no limits! ITS ALL FREE! Download this app today!

Also you can also copy your downloaded song over to your iTune by choosing so in iTunes

No intentions of claiming the contents in the app. Just means of Viewing.

LiveMixtapes is not affiliated with the site (Livemixtapes.com)
Standalone Application/Name is copyrighted by TechMart E-tailers.

LiveMixtapes App Details & Overview
LiveMixtapes is an application developed by RLShaw and released on iOS. The app is compatible with iOS or later on the following devices: and or newer.
Download the LiveMixtapes app and use on your iPhone or iPad. Click here to download the app for Android or Windows devices.
What's new in version 1.7
Radio Version Repeat Button
Rank in top paid apps
Ranking - Apps (iPhone) - United States
LiveMixtapes is currently ranked #31 on the iOS store in united states.
LiveMixtapes is a highly rated app with 4.5 stars.
Release v1.1

Jun 19, 2012
---
App Data
Current Version: 1.7
File Size: 5Mb
Users Rating: 0.00 (817 reviews)
App Images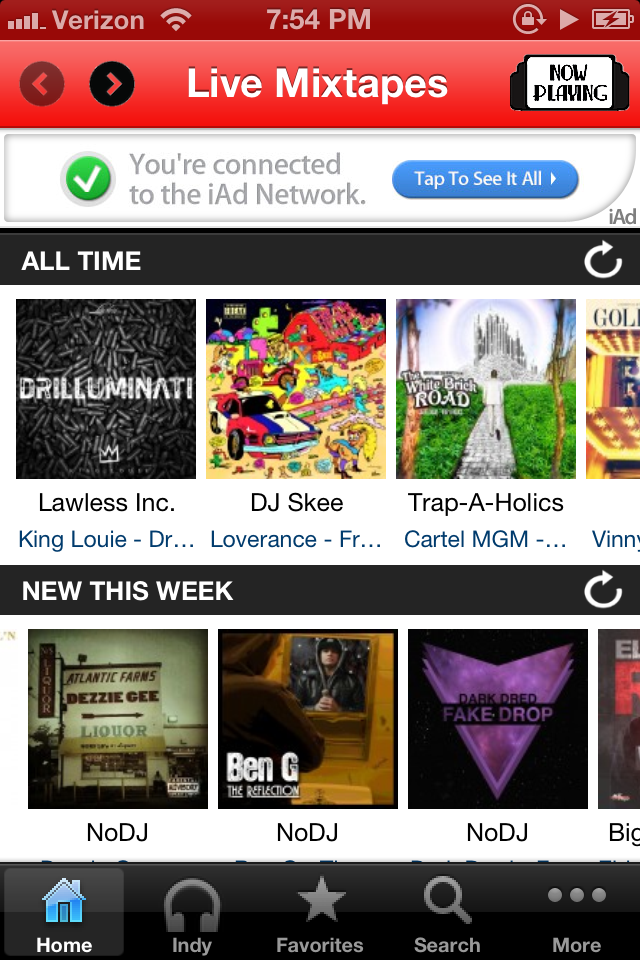 iPhone
iPhone
iPhone
iPhone
iPad
iPad
LiveMixtapes App Add-Ons
Add Custom Playlists Package

Monthly Premium Subscription

Monthly Premium Subscription

Monthly Premium Subscription
Note: Add-ons available as in-app purchases
LiveMixtapes Reviews
Pretty Amazing App
πŸ™‡πŸ½πŸ€¦πŸ½β€β™'️
Takes too long
Fire but..
Can't Delete Anything
I like it
WORKS LIKE A CHARM πŸ'ŒπŸ½πŸ'ŒπŸ½πŸ'ŒπŸ½πŸ'ŒπŸ