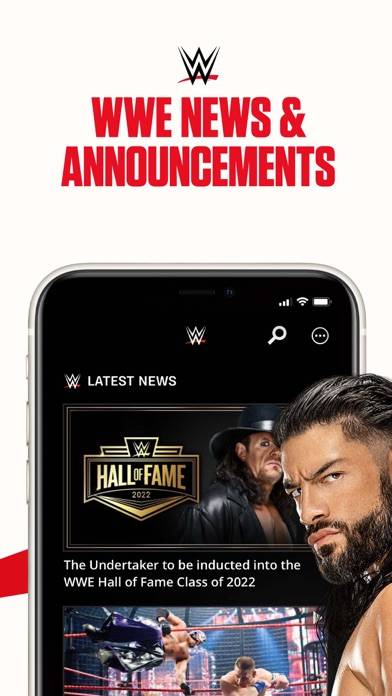 WWE
Universal app (iPhone/iPod Touch & iPad)
Category: Entertainment | Release Date: August 17, 2012
Rate this App!
App Details
Developer: World Wrestling Entertainment Inc
Description
Take WWE with you wherever you go – any time, day or night – with the official WWE app for your iPhone, iPod, or iPad.

Now, in addition to the latest WWE videos, news and thousands of photos, you can use the WWE App as your exclusive portal to WWE Network – a 24/7 streaming service with both scheduled programming and a massive, on-demand library.

Only on WWE Network, you'll see every WWE live pay-per-view event, including WrestleMania, groundbreaking original series, reality shows and documentaries. You'll also be able to explore sports-entertainment's most comprehensive video-on-demand library, featuring every WWE, WCW and ECW pay-per-view ever – uncut and uncensored – plus, classic matches and replays of Raw and SmackDown episodes.

Join your fellow WWE Universe members at the next WWE Live Event near you – for which you can find complete details within the WWE App. Explore our full schedule of events around the globe, find out which Superstars will be in action, set reminders and order your tickets for the experience of a lifetime.

The WWE App provides instant access to your favorite WWE Superstars, Divas and Legends. View Superstar profiles for a quick look at extensive career milestones, biographies, video highlights and Twitter feeds.

If you want to outfit yourself like your favorite Superstar, enjoy the brand-new WWE Shop experience right from your device, where official WWE Shop merchandise is available at the swipe of your fingertip.

The WWE App is your key to unlocking a revolution!
What's new in version 3.15.0
Thanks for using the WWE App! We listen to your passionate feedback and make updates regularly. Every release includes stability and performance improvements. Don't forget to rate us and you can send us feedback at appfeedback@wwe.com. Check out what's new in this release: - Fixes crashing issue
Rank in top paid apps
Rankings - Entertainment (iPhone)
App Changes
---
iOS Compatibility
WWE requires iOS version 8.4 or later on the following device models: iPhone 6 ,iPhone 5 ,iPad 3 ,iPad Mini and iPod Touch 5G or newer.

Click the button below to download it from the iTunes store using your iPhone or visit the app's download page for android and other platforms.
Developer site: WWE support
Screenshots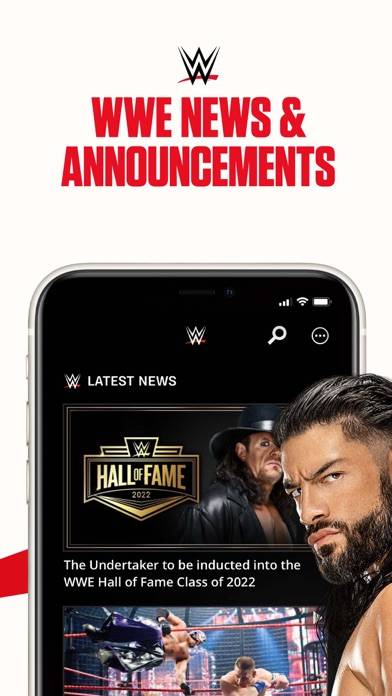 iPhone
iPhone
iPhone
iPhone
Our Verdict: Average!
6/10
WWE is a good rated app with 4 stars.
Recent Reviews
👌. I really don't see any problems with this app. Sure, the WWE Network part might be bad, but just look...
SUGGESTION!. SMACKDOWN AND RAW SHOULD AIR LIVE ON THE NETWORK JUST LIKE 205 LIVE AND PPVS! That's the only thing this app...
?????. It only lets me watch events but not the shows like smackdown and raw
Amazing!. A life long WWE fan or just someone watching for the first, it is perfect! Unless your CM Punk!
Good but not great. The app runs smooth and never gives me a hard time the only reason I gave it 4 stars instead of 5...