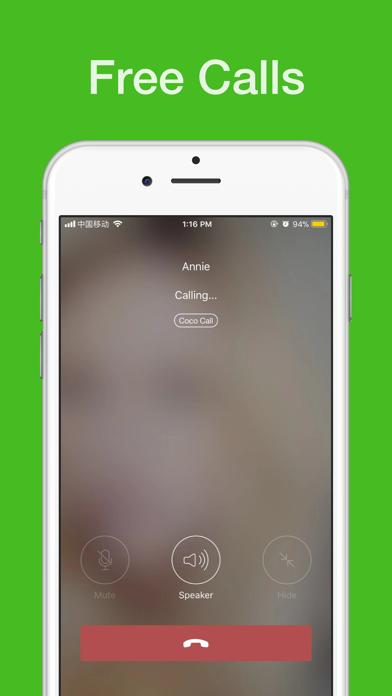 Coco Voice
Universal app (iPhone/iPod Touch & iPad)
Category: Social Networking | Release Date: July 24, 2011
Rate this App!
$0.99 > free
App Details
Developer: Instanza Interactive Limited
Description
"Coco helps users to COmmunicate and COnnect with anyone, anywhere for FREE

With Coco, users can:

• Make free calls all over the world

• Log messages with Visual Voicemail

• Stay in the loop with 'Moments,' a diary of your friend's activity

• Send instant texts and push-to-talk voice messages

• Create group chats with existing friends or join public chat rooms to create new ones

• Share photos, location, and contact information

• Meet people with social features such as People/Groups Nearby, Winks, and Shake Shake

• Communicate without interruption from in-app advertisements

Coco's mission is to distill the illusion of time, distance and language and provide a fun, free and functional space for all people to instantly connect."
---------------------------------------------------------
Visit us at icoco.com
Talk to us at feedback@instanza.com
What's new in version 7.5.2
FIXES: Bug fixes and performance improvements
Rank in top paid apps
Rankings - Social Networking (iPhone)
App Changes
---
iOS Compatibility
Coco Voice requires iOS version 5.1.1 or later on the following device models: iPhone 6 ,iPhone 5 ,iPad 3 ,iPad Mini and iPod Touch 5G or newer.

Click the button below to download it from the iTunes store using your iPhone or visit the app's download page for android and other platforms.
Developer site: Coco Voice support
Screenshots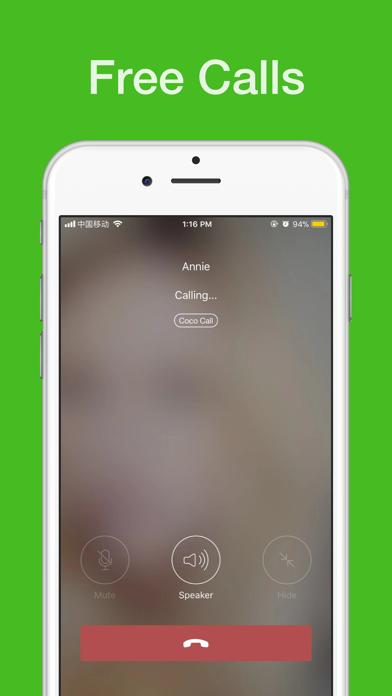 iPhone
iPhone
iPhone
iPhone
Our Verdict: Average!
6/10
Coco Voice is a good rated app with 4 stars.
The app is currently Free, instead of its regular price of $0.99.
Recent Reviews
اصلاح. يحتاج لتحديث جديد وخصوصا بتوافق مع الايفون نامل باصلاح الكثير من
الاخطاء التي يحتويها البرنامج
وشكرا
Wonderful. Such a great program love it ❤️
رائع. تطبيق اجتماعي ومسلي