Le Havre (The Harbor)
by Codito Development Inc.
Will you be Le Havre's next Titan of Industry?

====================
"10/10: This game will undoubtedly go down as a perennial favourite." - iPadBoardGames.org

"4/4: [A] great digital translation of this famous game." - iOS Board Games

"[E]xcellent ... as elegant an adaptation as I can imagine. If you like Agricola and/or Caylus, I strongly recommend Le Havre." - The Dish

"5/5: Very compelling and rewarding." - GameZebo

"4.5/5: if you're a fan of board games, you [...] owe it to yourself to pick this one up." - TouchArcade
====================

In this universal adaptation of the popular board game (winner of a 2009 International Gamers Award, among others), you can compete with up to 5 people — or against a computer's AI — to construct buildings and ships to support your shipping empire. An in-depth tutorial and hint system help you develop the strategy you will need to dominate the harbor.

Collect resources to build and use new buildings, while paying your workers and saving up for ships. Buildings are a good investment, but ships provide necessary income. Deciding where to put your resources early on may determine your fate later in the game, so choose wisely!

With no setup time required, no pieces to lose, and no arguments about the rules, the future of board games is here and Le Havre gives you exactly what you want — to play!


Features
========
Universal app
Supports 3 modes of play:

Solo play; solitaire or against varying degrees of AI difficulty
"Pass and play" with 2 to 5 local human players with or without AI
Turnbased multiplayer using Game Center
Full tutorial and in-game hints
Eye catching design and interactive game pieces using art from the original board game
Create your own playlists from your iPod

Note: you must have iOS 5.0+ on your device in order to play online!


About
=====
Uwe Rosenberg is an award-winning German game designer. He is well known for the development of innovative card game mechanisms. He also designed Agricola, a game that dethroned Puerto Rico as the highest rated game on BoardGameGeek.com. Le Havre is a successor to that game, and the second in Rosenberg's series of economic-themed building games.

Sage Board Games is an independent software developer, focusing on bringing award winning and classic board games to mobile devices. With a veritable "who's who" of Euro games already licensed, Sage Board Games is poised to become the premier source of board games for iPad, iPhone and iPod Touch.

Visit us: sageboardgames.com
Like us: facebook.com/sageboardgames
Follow us: twitter.com/sageboardgames

Please send us your feedback and requests, and rate the game once you've bought it.

Need help? Use our Le Havre (The Harbor) Walkthrough page or sign up and make your contribution today.
What's new in version 1.6
Removed FPS counters Restored support for older devices
Rank in top paid apps
Ranking - Games (iPhone) - United States
Le Havre (The Harbor) is currently ranked #191 on the iOS store in united states.
Le Havre (The Harbor) is a highly rated app with 4.5 stars.
$0.99 -> $4.99

Sep 17, 2017

$4.99 -> $0.99

Sep 13, 2017

$0.99 -> $4.99

Jul 11, 2017

$4.99 -> $0.99

Jul 7, 2017

$0.99 -> $4.99

Dec 27, 2016

Release v1.1

Jul 11, 2012

Release v1.1

Jun 21, 2012

Release v1.4.1

Jun 21, 2012
---
Le Havre (The Harbor) App Details
Le Havre (The Harbor) is a board game app for iOS, developed by Codito Development Inc.. The app is compatible with iOS 8.0 or later on the following devices: iPhone 7, iPhone 6, iPad 3, iPad Mini and iPod Touch 5G or newer.
Below are the links to download the app on iOS. To download the app for Android, click here.
App Images
iPhone
iPhone
iPhone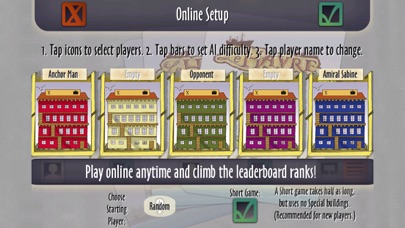 iPhone
iPhone
iPad
iPad
iPad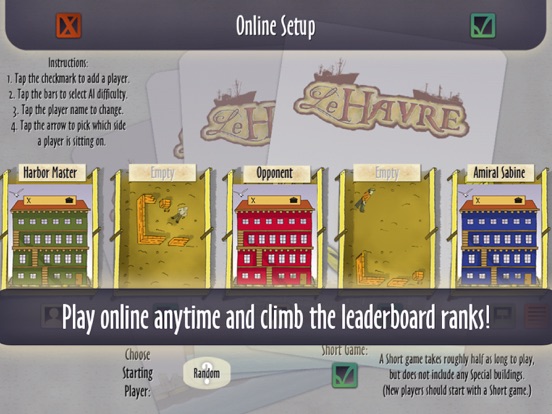 iPad
iPad
Le Havre (The Harbor) App Add-Ons
No add-ons has been found...
Le Havre (The Harbor) Reviews
Added 64-bit but dropped 32-bit!
Thanks for 64 bit support!
Looks like some debug code is still enabled
Please update to make run on iOS 11