Weebly
Universal App – Optimized for iPhone and iPad.
Published by: Weebly, Inc.
Price: Free

Current Version

4.7.0

Size

82.39 MB

Released

May 2, 2012

Age

4+

Category

User Ratings

4.50 (5 votes)
App Description
Weebly gives everyone a surprisingly easy way to create a high-quality site, blog or online store. Millions of people have started something on Weebly and you can too.
Featured in USA TODAY, Newsweek and TIME, Weebly sites work brilliantly on computers, phones and tablets.

From your iPhone you can start a new blog or store and manage it on the go. As a site owner, check your site stats, view your form entries, and respond to customers from anywhere. As a store owner you can track, manage and process your orders and receive notifications whenever a new order is placed.

Weebly for iPhone lets you:

Blog

- Start a new blog with our powerful drag & drop creator and modern themes
- Create new blog posts while on the go
- Easily add text, photos and videos to your blog posts
- Apply custom filters that make your photos stand out
- Instantly respond to blog comments & form entries
- Share your posts to Facebook & Twitter with one click

Store

- Start a new store and begin selling products online
- Add new products: photos, descriptions, options (like color or size) and prices
- Instantly start accepting payments with Stripe
- Track, manage and process orders
- Receive notifications whenever a new order is placed
- Quickly respond to customer inquiries

Site

- Check your site stats from anywhere
- View and respond to contact form entries from your site visitors

We love to hear your feedback. Please send your comments & suggestions to support@weebly.com.
What's new in version 4.7.0
Clarifies transaction fee information.
Latest App Activity
Weebly
Version 1.3.1

Aug 17, 2012

Version 1.3

Aug 9, 2012

Version 1.2

May 2, 2012
View All Activity »
Weebly is a universal app, and is available on the iTunes App Store for free with in-app purchases. The app is compatible with all devices running iOS 7.0 or later, including the new iPhone 5 and iPad Mini. To download the Weebly app, just scan the QR code with your device or click the button below to go to the app's download page.
---
If you've enjoyed this app, rate and review it on the App store and in the comments section below.
iPhone/iPad Screenshots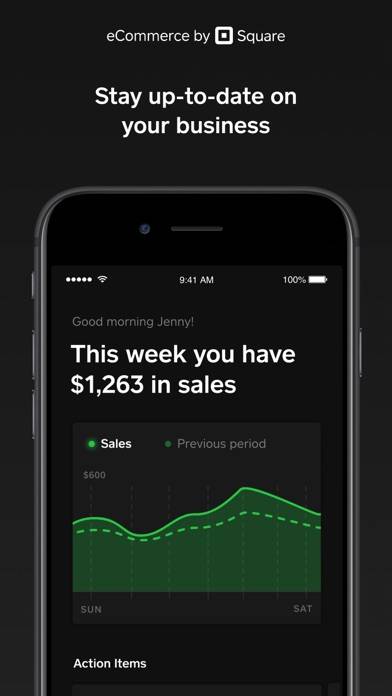 Screenshot #1
Screenshot #2
Screenshot #3
Screenshot #4
Screenshot #5
Customer Reviews
Weebly!. I love this app! It really gives gives you a great idea of what's happening with your website. And it's easy to edit directly from
the app. I recommend this app to anyone who wants to start writing a website.
For displaying web content .... I found this to be easy, effective.
⭐️⭐️⭐️⭐️⭐️. Five star because it is an easy app to use and is very helpful
Great resource. I really enjoy this app and the functionality.
Efficient. I like that I can check stats and write a quick blog when an idea hits me. Instead of having to get to my laptop, I can turn it
out quickly using the app.
---
Share this Review
This review of Weebly was written by Carol Swift
To find and download the latest version of Weebly, click on the Download button.
You can get it directly to your device, or you can download it to your computer (PC or Mac) and then transfer it to your device.