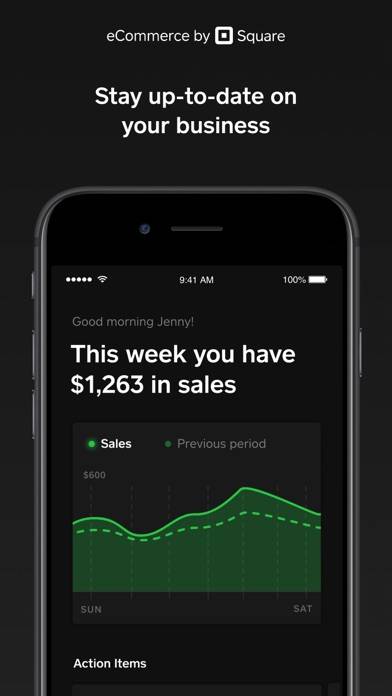 Weebly
by Weebly, Inc.
Weebly gives everyone a surprisingly easy way to create a high-quality site, blog or online store. Millions of people have started something on Weebly and you can too.
Featured in USA TODAY, Newsweek and TIME, Weebly sites work brilliantly on computers, phones and tablets.

From your iPhone you can start a new blog or store and manage it on the go. As a site owner, check your site stats, view your form entries, and respond to customers from anywhere. As a store owner you can track, manage and process your orders and receive notifications whenever a new order is placed.

Weebly for iPhone lets you:

Blog


Start a new blog with our powerful drag & drop creator and modern themes
Create new blog posts while on the go
Easily add text, photos and videos to your blog posts
Apply custom filters that make your photos stand out
Instantly respond to blog comments & form entries
Share your posts to Facebook & Twitter with one click

Store


Start a new store and begin selling products online
Add new products: photos, descriptions, options (like color or size) and prices
Instantly start accepting payments with Stripe
Track, manage and process orders
Receive notifications whenever a new order is placed
Quickly respond to customer inquiries

Site


Check your site stats from anywhere
View and respond to contact form entries from your site visitors

We love to hear your feedback. Please send your comments & suggestions to support@weebly.com.

What's new in version 4.41.0
Clarifies transaction fee information.
Rank in top paid apps
Ranking - Apps (iPhone) - United States
Weebly is a highly rated app with 4.5 stars.
Release v1.3.1

Aug 17, 2012

Release v1.3

Aug 9, 2012

Release v1.2

May 2, 2012
---
Weebly App Details
Weebly is an application developed by Weebly, Inc. and released on iOS. The app is compatible with iOS 7.0 or later on the following devices: iPhone 5, iPad 3, iPad Mini and iPod Touch 5G or newer.
Below are the links to download the app on iOS. To download the app for Android, click here.
Developer site: Support
App Images
iPhone
iPhone
iPhone
iPhone
iPhone
Weebly App Add-Ons
Weebly Starter Plan - 1 Month

Weebly Pro Plan - 1 Month

Weebly Business Plan - 1 Month

1 year domain registration

1 year domain registration w/ privacy protection

Weebly Starter Plan- 1 Year
Note: Add-ons available as in-app purchases
Weebly Reviews
Setting up Weebly account
Love it...but it could be better