Go Coach Baseball
by Human Kinetics
Get your players from the dugout into practice activities and game situations quickly with Go Coach Baseball. Developed by Human Kinetics and endorsed by Babe Ruth League, Inc., Go Coach Baseball offers 32 video clips and 11 animations demonstrating 34 skills and 26 drills to organize and run your practices. Supplemental coaching tips and advice, safety guidelines and checklists, and guidance on season and practice plans will help you manage team activities beyond the Xs and Os. Drawing content from Human Kinetics' Coaching Youth Baseball book, Go Coach Baseball is the authoritative app for any on-the-go coach.

Skills
• 34 skills for hitting, bunting, base running, throwing, fielding, pitching, and catching
• Instant access to step-by-step instructions
• Video clips and photos demonstrating proper player positioning and skill execution

Drills
• 26 practice drills and small-sided games for hitting, bunting, base running, throwing, fielding, pitching, and catching
• Modifications based on age group and ability
• Animations visually demonstrating player and ball movement

Advice
• Sample season and practice plans for ages 6 to 9, 10 to 11, and 12 to 14
• Checklist for game preparation
• Guidelines for running the team during the game
• Tips for addressing the team after the game

Rules
• Information on age modifications and field markings
• Descriptions of player positions
• Photos depicting umpiring signals
• Explanations of challenging calls

First aid instruction
• Develop an emergency action plan
• Treat sprains and strains using the PRICE method
• Prevent, recognize, and treat heat-related illnesses such as heatstroke

Team management tips
• Foster good sportsmanship
• Create a fun atmosphere
• Teach correct technique using the IDEA method
• Identify behaviors that are inappropriate and unsportsmanlike
• Classify what's deserving of disciplinary action and how to administer it
• Build teamwork and accountability

What's new in version 3.0
Revised design Improved, responsive layout across devices Removed favorites tab Updated content in "Babe Ruth" section Added iPad compatibility
Rank in top paid apps
Ranking - Apps (iPhone) - United States
$0.99 -> $1.99

Feb 28, 2017

$1.99 -> $0.99

Jan 31, 2017

$0.99 -> $1.99

Feb 29, 2016

$1.99 -> $0.99

Jan 23, 2016

$0.99 -> $1.99

Apr 1, 2015

Release v2.0.0

Feb 9, 2011
---
Go Coach Baseball App Details
Go Coach Baseball is an application developed by Human Kinetics and released on iOS. The app is compatible with iOS 6.0 or later on the following devices: iPhone 7, iPhone 6, iPad 3, iPad Mini and iPod Touch 5G or newer.
Below are the links to download the app on iOS. To download the app for Android, click here.
Developer site: Support
Quick Details
Current Version: 3.0
File Size: 68Mb
Publisher:
Human Kinetics
Users Rating: 3.00 (13 reviews)
App Images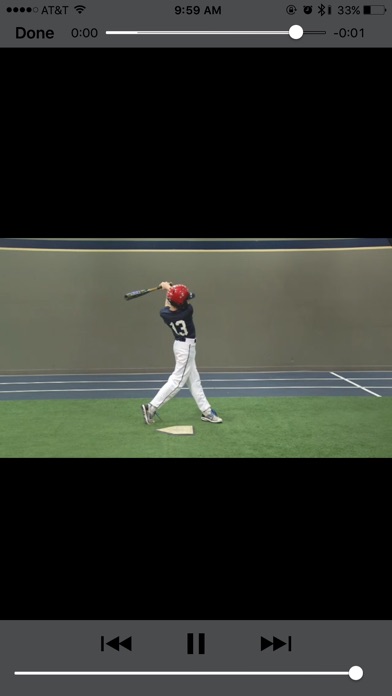 iPhone
iPhone
iPhone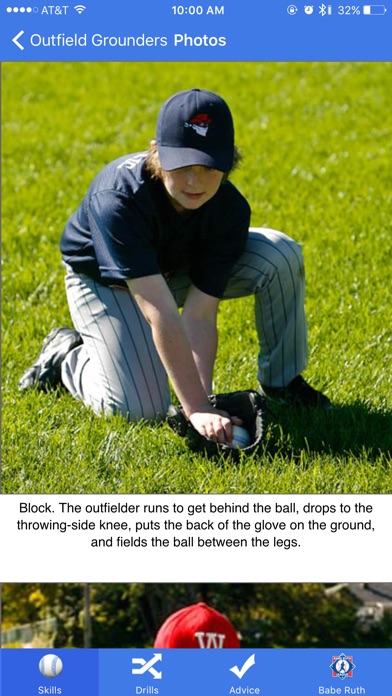 iPhone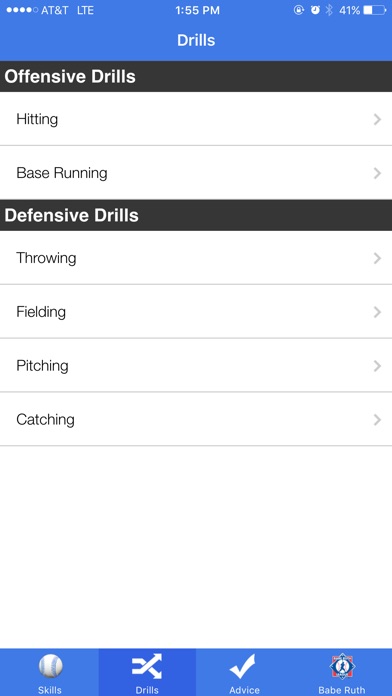 iPhone
iPad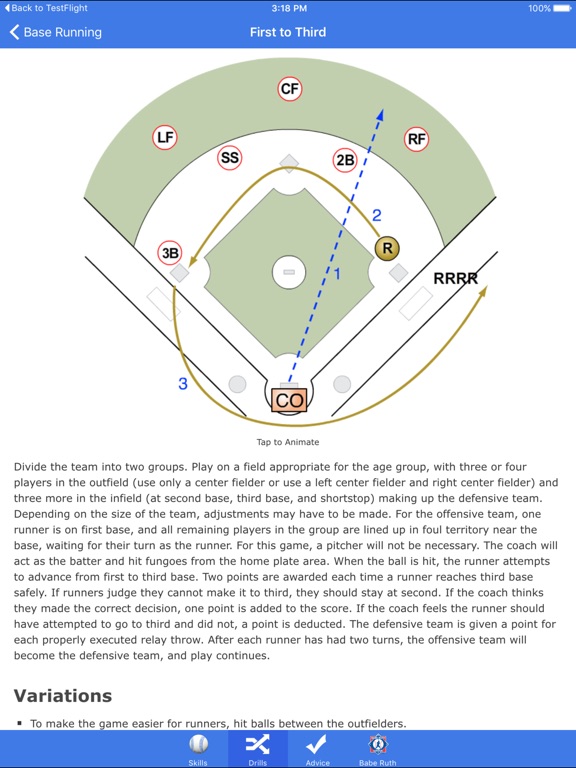 iPad
iPad
iPad
Go Coach Baseball App Add-Ons
No add-ons has been found...
Go Coach Baseball Reviews
Great app for new coaches