Ascendancy
by Logic Factory International Publishing Limited
In the beginning, the Universe decides to play a game. Life, the dust of dust, is given a chance. The Universe does not change itself to suit life—the one rule of the game is adapt or die out.

From the perspective of the Universe, time is as still as space. The Universe is not limited to witnessing only one moment of time. Every action has a direct immediate effect on every other action. So the Universe watches life and sees a tapestry in time, a beautiful pattern from beginning to end.

Life, on the other hand, sees itself and events trapped in time. It cannot see the pattern. If life could comprehend the Universe's view of time, life might be envious of such vast perception. Perhaps the Universe envies the excitement of life's desperation. But neither can trade places and so each must accept its role.

Between the galactic core and the loneliest outer tendrils of a typical spiral arm galaxy there are nearly 300 billion stars. Density waves pack these stars into swirling galactic arms—a cosmic traffic jam that lasts for uncountable eons. Amidst this ocean of light ride passengers of inconsequential size: planets orbiting the stars.

20 billion of these planets can support life.

How many of them do support life? On how many has life evolved intelligence? How many species are there, looking outward, ready to leave their own oceans and explore the boundless ocean of the universe?

How will these species meet?

There are laws to the Universe, and life must try to learn them. Life is compelled to increase its understanding. Any new understanding, though it be only an atom in a sea of knowledge, could lead to a better existence, a better chance at growth. And every self-aware creature has its own way of learning, its own ability to piece through the Universe's clues, however sparsely provided.

The Universe does not care about the fate of life. For it, the pattern is all. And life can barely afford to feel slighted. There is enough to worry about.

Need help? Use our Ascendancy Walkthrough page or sign up and make your contribution today.
What's new in version 3.3.8
Species Art Update: -Improved and increased resolution of species artwork. -Increased resolution of some buttons. -Improved management of artwork to reduce stress on memory. -Improved data loading to speed app startup. -Improved performance Thanks for all the comments and reviews! Detailed comments from customers help us prioritize the content of new updates. As a small, independent developer every great review helps us keep improving our games. If you like Ascendancy please consider a favorable review or rating. - The Logic Factory contact@logicfactory.com
Rank in top paid apps
Ranking - Games (iPhone) - United States
Ascendancy is currently ranked #193 on the iOS store in united states.
Ascendancy is a good rated app with 4 stars.
$2.99 -> $6.99

Sep 29, 2014

$4.99 -> $2.99

Sep 25, 2014

$0.99 -> $4.99

Sep 20, 2014

$6.99 -> $0.99

Sep 10, 2014

Release v3.3.8

Jan 5, 2011
---
Ascendancy App Details
Ascendancy is a simulation game app for iOS, developed by Logic Factory International Publishing Limited. The app is compatible with iOS 4.1 or later on the following devices: iPhone 5, iPad 3, iPad Mini and iPod Touch 5G or newer.
Below are the links to download the app on iOS. To download the app for Android, click here.
Quick Details
Current Version: 3.3.8
File Size: 68Mb
Publisher:
Logic Factory International Publishing Limited
Users Rating: 4.50 (421 reviews)
App Images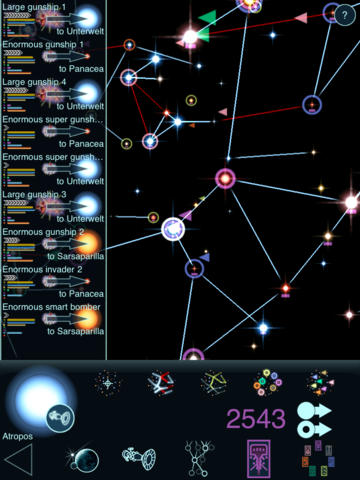 iPhone
iPhone
iPhone
iPhone
iPhone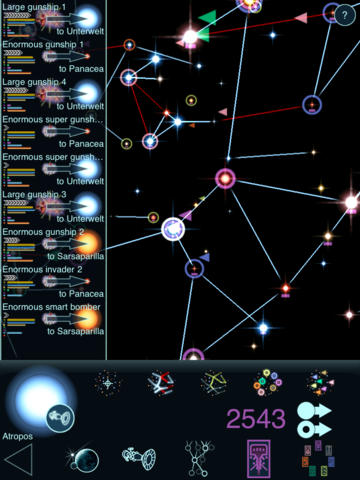 iPad
iPad
iPad
iPad
iPad
Ascendancy App Add-Ons
No add-ons has been found...
Ascendancy Reviews
Just like the computer game
Just like the old PC version!