Animals 360 Gold
by YED28
Every animal in your iPhone/iPad, and much more: more than 600 images in high definition, each animal's real sound, accurate informative cards, environmental tours on set, recognition quiz and puzzles with different levels. Click on "...More" and you'll find out why "Animals 360 Gold" is the best application about animals.

Children and adults will have fun flipping through images of their favorite animal and learning about those they didn't know existed. You will be able to hear the voices they produce, and thanks to informative cards discover their most interesting features and curiosities.
There are more than 7 tours, where you will be able to "walk around" among the farm and the savannah, among the mountain and the forest and, discover each animal's natural habitat.

With Animals 360 Gold your child will learn everything about animals having fun.
You can try your knowledge through a simple and easy-to-use visual/sound quiz and amuse yourself reassembling each animal's image with the puzzle. The possibility to change the difficulty level will allow you to use it suitably at all age.
Your children won't wish to stop learning!

Among the main functionalities of Animals 360 Gold are:
> More than 100 animals with wonderful pictures in high definition
> 5 pictures per animal
> Detailed informative cards
> Quiz to test your own knowledge
> Puzzle with many difficulty levels
> Environmental tour on set
> Appealing graphic interface, easy-to-use and simple

YouTube: http://youtu.be/wLKm_V7CDU4


Animals 360 Gold is the most complete application about animals in AppStore.
Designed by parents and created for children and adults willing to know everything about animals.

It's easy to learn when you have fun!




* * * * *
crazymikesapps.com
Animals 360 Gold Is One of The Best Educational Apps for iPad

* * * * *
by Futureized: One of the best application for your kids. - I was already impressed with the free version of Animals 360, immediately purchased the gold version when i saw the same. My 1.9 years old baby boy just loves this app.. he wont leave my IPOD for me and just loves playing around with the images and sound.

by Kufucius: Great app for kids

* * * * *
What are you waiting for? Download and try Animals 360 Gold!

Animals 360 Gold App Details & Overview
Animals 360 Gold is an application developed by YED28 and released on iOS. The app is compatible with iOS 6.0 or later on the following devices: iPhone 7, iPhone 6, iPad 3, iPad Mini and iPod Touch 5G or newer.
Download the Animals 360 Gold app and use on your iPhone or iPad. Click here to download the app for Android or Windows devices.
What's new in version 7.0
iOS10
Rank in top paid apps
Ranking - Apps (iPhone) - United States
Animals 360 Gold is a good rated app with 4 stars.
$0.99 -> $1.99

Aug 15, 2017

$1.99 -> $0.99

Aug 10, 2017

$0.99 -> $1.99

Dec 22, 2016

$1.99 -> $0.99

Dec 18, 2016

$0.99 -> $1.99

Jun 29, 2015

Release v2.2

Jul 24, 2012

Release v2.2

May 5, 2011

Release v4.0

May 5, 2011
---
App Data
Current Version: 7.0
File Size: 126Mb
Users Rating: 4.00 (1 reviews)
App Images
iPhone
iPhone
iPhone
iPhone
iPhone
iPad
iPad
iPad
iPad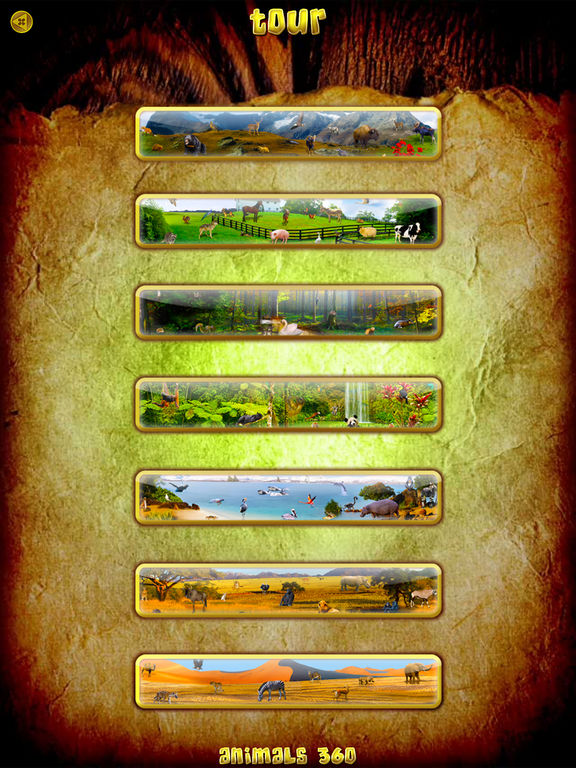 iPad
Animals 360 Gold App Add-Ons
No add-ons has been found...
Animals 360 Gold Reviews
Fixed
Wonderful!
Fun But With Flaws
Cool!
Cool!!!
Tremendous