Facebook Messenger
Universal app (iPhone/iPod Touch & iPad)
Category: Social Networking | Release Date: August 9, 2011
Rate this App!
Description
Instantly reach the people in your life—for free. Messenger is just like texting, but you don't have to pay for every message (it works with your data plan).

Not just for Facebook friends: Message people in your phone book and just enter a phone number to add a new contact.

Group chats: Create groups for the people you message most. Name them, set group photos and keep them all in one place.

Photos and videos: Shoot videos and snap selfies or other photos right from the app and send them with one tap.

Free calls: Talk as long as you want, even with people in other countries. (Calls are free over Wi-Fi. Otherwise, standard data charges apply.)

Even more ways to message:
Bring your conversations to life with stickers.
Preview your camera roll photos and videos without leaving the conversation--then choose the perfect ones to send.
Record voice messages when you have more to say.

Extra features:
Know when people have seen your messages.
Forward messages or photos to people who weren't in the conversation.
Search for people and groups to quickly get back to them.
Turn on location to let people know when you're nearby.
See who's available on Messenger and who's active on Facebook.
Turn off notifications when you're working, sleeping or just need a break.
Stay logged in so you never miss a message.

Continued use of GPS running in the background can dramatically decrease battery life. Messenger uses location data to make features work, help people connect and more.
What's new in version 110.0
We update the app regularly so we can make it better for you. Get the latest version for all of the available features and improvements. Thanks for using Messenger!
Rank in top paid apps
Rankings - Social Networking (iPhone)
App Changes
Version 110.0

Mar 22, 2017

Version 109.2

Mar 17, 2017

Version 109.0

Mar 15, 2017

Version 108.0

Mar 9, 2017

Version 107.0

Mar 1, 2017
View price changes »
---
iOS Compatibility
Facebook Messenger requires iOS version 8.0 or later on the following device models: iPhone 6 ,iPhone 5 ,iPad 3 ,iPad Mini and iPod Touch 5G or newer.

Click the button below to download it from the iTunes store using your iPhone or visit the app's download page for android and other platforms.
Developer site: Facebook Messenger support
Screenshots
iPhone
iPhone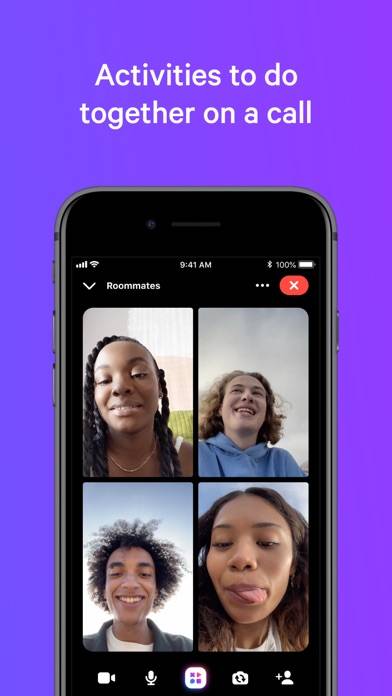 iPhone
iPhone
iPhone
Facebook Messenger is currently ranked #5 in the U.S. App Store.
Recent Reviews
تحياتي سعيد للكنابه اليك وا. تحياتي سعيد للكنابه اليك واحب ان اعرف عن احوالك أني قلق لاحوالكم تحياتي
للجميع
Why do you make this so difficult?. Why does messenger now take four steps instead of one just to see my messages? Now it just wants to...
Pulling the screen opens Camera. The person or team in Facebook which thought pulling the screen should open camera are the biggest bunch of idiots...