Remote File Viewer
by TIOD
$2.99 > free
TIOD

Demo : https://youtu.be/LP-ddcSzEPw

Without any installation on your PC, You can view the files on your PC,Server, and other iPhone.
TIOD is a client for Samba(SMB,CIFS) and FTP.
With TIOD, You can directly read the computer's files without any installation on your computer.
You can watch the movies which is in your PC without copying!
TIOD is not like RDP, VNC which shows the screen of your computer remotely, TIOD uses the resource of the iPhone and reads your HardDisk from your computer through the air.
That means you can read any files , listen to any musics and watch any movies on your computer DIRECTLY without copying to the phone. Of course you might copy the files to the phone from your computers.
When you have trouble with TIOD, please visit www.tiod.com.

Features
1. iPhone can read any files from your computer without any installation on your PC(MS, Linux-Samba,Unix-Samba ,FTP Server etc).
2. Only Shared folders which you selected can be shown.So it's safe.
3. Almost formats are supported.(movies,musics,words,excels,text etc)
4. Any formats and any codecs of video (including avi, mov,asf,wmv, etc) can be shown to your iPhone without any installation on your computer. And you can also copy those files.
5. Any formats of Musics(including mp3,m4r,ac4, etc) can be played on your iPhone directly.
6. You can see the pictures on your computer without copying.
7. Scanning the available PCs.
8. Addresses you visited are recoded, So you don't need to know the IP addresses for each time.
9. In the case when you input the username and password for some system (ftp), last username and password can be memorized, so you don't need input the username and password for next time.
10.TIOD supports UNICODE. you can connect to any computers which are using another language system.
11. TIOD and your computer must connect to same router with this version.

FOR WINDOWS7 User
When you meet the login window from TIOD, just insert your PC's login ID(PC's account) and password.
If you did NOT set a password for your Windows7, download a batch file from www.tiod.com or modify the registry key of "HKLM\SYSTEM\CurrentControlSet\Control\Lsa\LimitBlankPasswordUse" to "0 (zero)"

When you use SAMBA(including NAS), please check your SAMBA version. TIOD highly recommends over 3.0 version.(UNICODE supported version)

What's new in version 2.0
This version can copy and play the Read-Only files from your PCs. One of recent IOS can not read the file which was created by fopen function, So I changed the way of creation of new file. Connecting for ftp was fixed.
Rank in top paid apps
Ranking - Apps (iPhone) - United States
The app is currently Free, instead of its regular price of $2.99.
Release v1.8

Dec 1, 2010

Release v1.7

Dec 1, 2010
---
Remote File Viewer App Details
Remote File Viewer - TIOD is an application developed by TIOD and released on iOS. The app is compatible with iOS 8.0 or later on the following devices: iPhone 7, iPhone 6, iPad 3, iPad Mini and iPod Touch 5G or newer.
Below are the links to download the app on iOS. To download the app for Android, click here.
Developer site: Support
Quick Details
Current Version: 2.0
File Size: 10Mb
Users Rating: 3.00 (1 reviews)
App Images
iPhone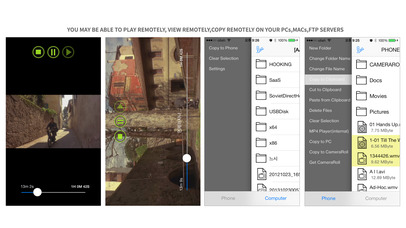 iPhone
iPad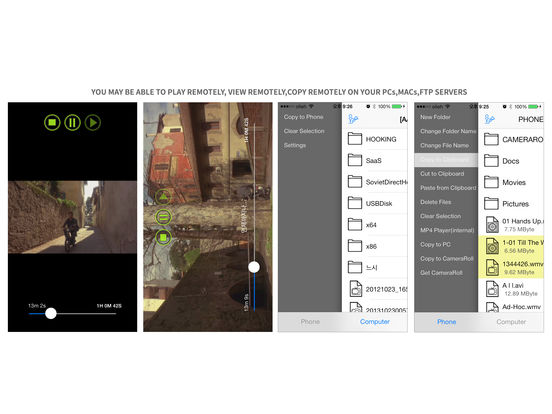 iPad
Remote File Viewer - TIOD App Add-Ons
No add-ons has been found...
Remote File Viewer Reviews
Missing some important features
Current version crashes when connecting
What happened to Mail with file, used it all the t
What happened to Mail with file, used it all the t
What happened to Mail with file, used it all the t
What happened to Mail with file, used it all the t