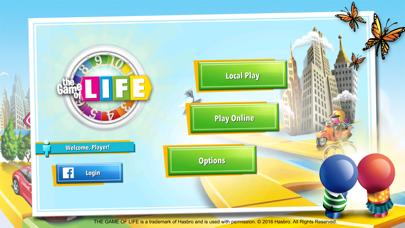 THE GAME OF LIFE: 2016 Edition
Universal app (iPhone/iPod Touch & iPad)
Category: Games | Release Date: July 14, 2016
Rate this App!
App Details
Developer: Marmalade Game Studio
Description
MAKE CHOICES, GET PAID, OR LOSE IT ALL!

Attend college, accept a job and play minigames in this interactive app that is fun for the whole family. Watch as board piece characters come to life and make their way through the various stages of life on this spectacular, 3D animated reworking of the familiar physical board.

PLAY MULTIPLAYER ONLINE!

The Game of Life features a new, unique and much-anticipated multiplayer mode. Online matchmaking lets you play in a whole new way online. Match and play against other online players as you all spin and race in the direction of the last yellow tile; retirement.

THIS GAME FEATURES:

• ONLINE MULTIPLAYER - Match with other players and race to the final yellow square
• LOCAL PLAY - Play with up to three friends on one device
• FAST MODE - A new, shorter game mode where you will be faced with a different victory condition!
• MINIGAMES - Put your skills to the test and compete head-to-head in a variety of minigames
• CHAT - Send players expressive emoticons during online matches


THE GAME OF LIFE is a trademark of Hasbro and is used with permission. © 2016 Hasbro. All Rights Reserved.
Need help? Watch our Walkthrough or sign up and make your contribution today.
What's new in version 1.8
Hey Game of Life players! Wild creatures have taken over our game! Are you brave enough to come check them out? - NEW WORLD: Visit our Wild Safari world and have an adventure in the untamed wilds! - NEW SCI-FI PACK: Take a leap to the future and modernize your vehicles and avatars with the Sci-Fi Pack! - NEW VINTAGE PACK: Turn back the clock and give your vehicles and avatars a classy makeover with the Vintage Pack! - FIXES: Performance fixes have been implemented to make your game more stable. Enjoy!
Rank in top paid apps
Rankings - Games (iPhone)
App Changes
Version 1.8

Mar 22, 2017

$1.99 -> $2.99

Mar 20, 2017

$2.99 -> $1.99

Mar 16, 2017

Version 1.7.5

Mar 2, 2017

Version 1.7

Feb 5, 2017

Version 1.6

Dec 21, 2016

Version 1.5.3

Dec 15, 2016

$3.99 -> $2.99

Dec 12, 2016

$2.99 -> $3.99

Nov 21, 2016

$0.99 -> $2.99

Nov 3, 2016
View price changes »
---
iOS Compatibility
THE GAME OF LIFE: 2016 Edition requires iOS version 8.0 or later on the following device models: iPhone 7 ,iPhone 6 ,iPhone 5 ,iPad 3 ,iPad Mini and iPod Touch 5G or newer.

Click the button below to download it from the iTunes store using your iPhone or visit the app's download page for android and other platforms.
Screenshots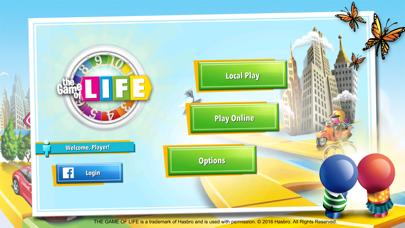 iPhone
iPhone
iPhone
iPhone
iPhone
THE GAME OF LIFE: 2016 Edition is a good rated game with 4 stars.
THE GAME OF LIFE: 2016 Edition is currently ranked #2 in the U.S. App Store.
Two thumbs very up!. I loved it:) it's simple to play. Great for long car trips. And definitely less messy than a game board:...
Nice Game!. I love how you can play with random people, and not just a computer. Fun game overall, and creatively made!
Best game ever❤️. Hands down my favorite game ever from my childhood❤️❤️
Awesome haters gonna hate but this was AWESOME. I love it!!!!!
Better than real adulting. Better than real adulting