War Survival Simulator 3D Full
by Tayga Games OOO
$5.99 > $3.99
The war has ended… But your life has not! Be the man survived after bombardment and used to survive at half-destroyed city, full of marauders and rogues! Restore your house, raid ruined locations for resources, fight for your life against marauders, cannibals and tramps – survive at all costs with War Survival Simulator 3D! It's not like an ordinary island survival simulator, so be ready to use all your skills controlling your character!
The horrors of war have come into your life… Your hometown has been destroyed and crushed by cruel aerial bombardment. Now, the confrontation itself ended, and military forces moved to place of its dislocation, but your city has ruined.
Explore city blocks full of dangers and search for useful resources to open and clear new rooms at your house! Fight for your life against a homeless, tramps, crazy citizens or stray dogs! Quarry resources to create survival tools, weapons and even the household appliances for your home! Refrigerator would keep your food, and electric cooker would let you make varies food! But be careful – this raid could be very dangerous, if you meet other habitats of the city, so don't forget about weapons and armor!
Clear other rooms of your house from trash and trunk to get more living space and invest more crafting tables or appliances. Craft useful things from collected trash to make your shelter more comfortable!
Keep track of time – night is more dangerous time than day. Also, be sure, that you've collect enough resources to live through cold winter – so, provide yourself with fuel and firewood, or winter chill become literally killing!
Do your best to survive at harsh and hostile place that once was your home, and try to transform it into the "home sweet home" thing again – sooner or later rescue forces would come to restore your city! But 'til this time you should fight for your life alone with War Survival Simulator 3D!
War Survival Simulator 3D features:
Be a lonely survivor at the ruined city, crushed by war!
Raid city blocks for useful resources buried under ruins
Clear the rooms of your shelter to make your living space more comfortable
Craft weapons and survival tools using unique crafting system
Battle for your life with other habitats of ruined town – from ex-citizens and stray dogs to greedy mercenaries and hungry cannibals
Stay alive at all costs – the help is near! Survived at destroyed and abandoned city. Collect resources and useful objects buried under town ruins and get fun with War Survival Simulator 3D – great game for all survival simulator lovers!

Need help? Use our War Survival Simulator 3D Full Walkthrough page or sign up and make your contribution today.
Rank in top paid apps
Ranking - Games (iPhone) - United States
The app is currently $3.99, instead of its regular price of $5.99.
$5.99 -> $3.99

Jan 12, 2017

$3.99 -> $5.99

Jan 10, 2017

$9.99 -> $3.99

Jan 7, 2017

$3.99 -> $9.99

Jan 3, 2017

$2.99 -> $3.99

Dec 30, 2016
---
War Survival Simulator 3D Full App Details
War Survival Simulator 3D Full is an adventure game app for iOS, developed by Tayga Games OOO. The app is compatible with iOS 6.0 or later on the following devices: iPhone 7, iPhone 6, iPad 3, iPad Mini and iPod Touch 5G or newer.
Below are the links to download the app on iOS. To download the app for Android, click here.
Quick Details
Current Version: 1.0
File Size: 73Mb
Publisher:
Tayga Games OOO
Users Rating: 0.00 (0 reviews)
App Images
iPhone
iPhone
iPhone
iPhone
iPhone
iPad
iPad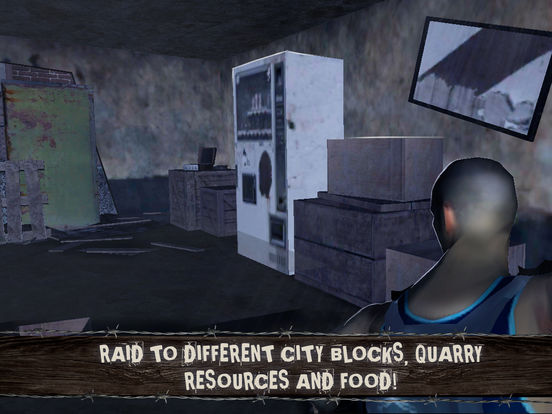 iPad
iPad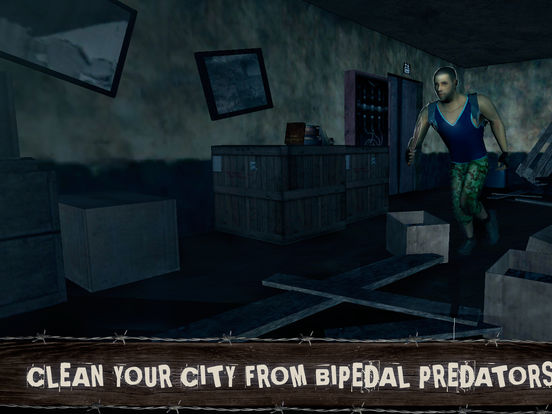 iPad
War Survival Simulator 3D Full App Add-Ons
No add-ons has been found...
War Survival Simulator 3D Full Reviews (See all reviews)
This game has 0 reviews across all regional iTunes Stores.