Realistic Chinese Checkers
by Waterpower Technology
Universal App - Designed for both iPhone and iPad.
App Description
Realistic Chinese Checkers with unbelievable real crystal balls.

There are 2 play modes: Capture and Free.

Capture mode:
You can play with Computer or up to 6 players. Computer player have very strong AI.

Detail: All sixty game pieces start out in the hexagonal field in the center of the game board. The center position is left unoccupied, so pieces form a symmetric hexagonal pattern. Color is irrelevant in this variant, so players take turns hopping any game piece over any other eligible game piece(s) on the board. The hopped-over pieces are captured (retired from the game, as in American checkers) and collected in the capturing player's bin.

The game ends when no further jumps are possible. The player with the most captured pieces is the winner.

The board is tightly packed at the start of the game; as more pieces are captured, the board frees up, often allowing multiple captures to take place in a single move.

Free mode:
Just like a Chinese checkers board. No rule, no AI.
You can play anyway you like.

What's new in version 8.00
Support iOS 10
Need help? Use our walkthrough or sign up and make your contribution today.
Rank in top paid apps
Ranking - Games (iPhone) - United States
Realistic Chinese Checkers is currently ranked #199 on the iOS store in united states.
Realistic Chinese Checkers is a good rated app with 3.5 stars.
Updates
Free -> $4.99

Apr 25, 2017

$4.99 -> Free

Apr 20, 2017

Free -> $4.99

Mar 17, 2017

$4.99 -> Free

Feb 18, 2017

$2.99 -> $4.99

Feb 10, 2017
View All Activity »
---
Game Overview
The Realistic Chinese Checkers app game is now available for $4.99 on iOS. The application is compatible with iOS 8.0 or later on the following devices: iPhone 7, iPhone 6, iPad 3, iPad Mini and iPod Touch 5G or newer.
Download Realistic Chinese Checkers and play on your iPhone or iPad (See button below). If you have an Android or Windows device, you can find links to download this app here.
Screenshots
iPhone
iPhone
iPhone
iPhone
iPhone
iPad
iPad
iPad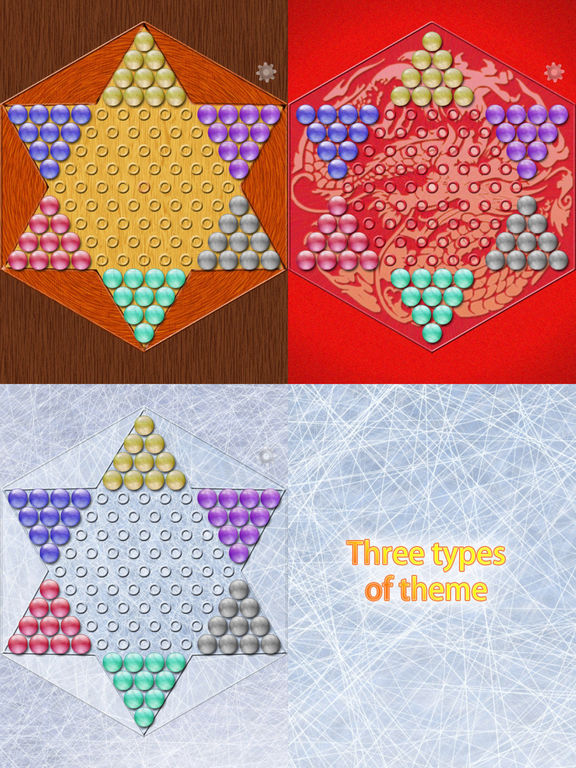 iPad
iPad
Realistic Chinese Checkers Has Add-Ons
Note: Add-ons available as in-app purchases
Very frustrating

So far so good

This has potential.

very interesting app

Nice