Doo - Get Things Done
by Ciarlo Software, LLC
Become a more productive you, one card at a time.

WHY DOO?
It's easy to procrastinate your to-do list without a clear first step. Tasks with large goals can feel impossible to finish.

Doo helps you procrastinate less. Your reminders become cards that are easy to start and easy to finish. The streamlined edit screen encourages you to create tasks that can fit on a digital index card. Each card shows up in a stack — instead of a list — so you can focus on one thing at a time.

BUILD BETTER HABITS
Pick a few tasks each day and snooze the rest. Doo helps you create more consistent, sustainable habits. Reduce your anxiety and become a more productive you, one card at a time.

AWARDS AND NOMINATIONS
* Best of the Mac App Store 2016
* App Store Best of February
* App Store Best New Apps
* Two-time Webby Award nominee

REVIEWS
"I absolutely love this app... *incredibly* satisfying..." – Buzzfeed

"There's just enough guilt involved in hitting snooze that I often just complete the task. That's the point." – WIRED

"Doo is a beautiful way to get things done without stressing yourself out." – The Next Web

"The ideal iOS reminders replacement." – Francesco D.

"Doo 2 is a delight!" – Andrew H.

"Doo is beautiful, simple, clever." – Matt S.

FEATURE HIGHLIGHTS
• Improve your focus with a unique, card-based interface
• Create open-ended, date-based, or location-based reminders
• Stay engaged with a delightful user experience
• Collaborate on tasks with other Doo users (requires iCloud)
• Create checklists that stay out of your way until you need them
• Get repeating alerts if you ignore any notifications
• Schedule tasks with custom intervals and early alerts
• Toggle notifications on a per-reminder basis
• Sync with iCloud across iOS and Mac devices
• Set your preferred morning and evening hours for smarter scheduling and snooze
• Create to-dos from within other apps using the share extension
• Sort your cards from the list view to speed through your day
• Customize your default snooze duration
• Enjoy Doo with full accessibility support, including VoiceOver and keyboard shortcuts
• Create reminders faster with smart date presets, including tonight, tomorrow, and this weekend.
• View upcoming reminders from the Notification Center widget
• Complete or snooze reminders from iOS notifications
• Customize the interface to one of five different font sizes

Get Doo and get things done!

Doo - Get Things Done App Details & Overview
Doo - Get Things Done is an application developed by Ciarlo Software, LLC and released on iOS. The app is compatible with iOS 9.3 or later on the following devices: iPhone 7, iPhone 6, iPad 3, iPad Mini and iPod Touch 5G or newer.
Download the Doo - Get Things Done app and use on your iPhone or iPad. Click here to download the app for Android or Windows devices.
Developer site: Support
What's new in version 2.1.1
Fixed a possible crash on iOS 9 devices during startup New in 2.1.0 • Added iPad multitasking support • Added bluetooth keyboard shortcuts • Add reminders with the new URL scheme doo.create • Added a "Copy" option to the list view • Fixed a bug that would cause reminders to sync onto devices with syncing disabled • Experimental: Override the reminder image using emoji in the title • Fixed a "Move to top" bug • Fixed a possible crash on iOS 9 devices during checklist text copy Enjoying Doo? Write a review! Thoughts and suggestions are all always taken into consideration as we plan future updates. Need help or want to send feedback? Write us on Twitter @getdooapp or via email at support@getdooapp.com.
Rank in top paid apps
Ranking - Apps (iPhone) - United States
Doo - Get Things Done is a good rated app with 4 stars.
$2.99 -> $3.99

Sep 13, 2016

$4.99 -> $2.99

May 11, 2016

Release v1.0.1

Feb 24, 2016
---
App Images
iPhone
iPhone
iPhone
iPhone
iPhone
iPad
iPad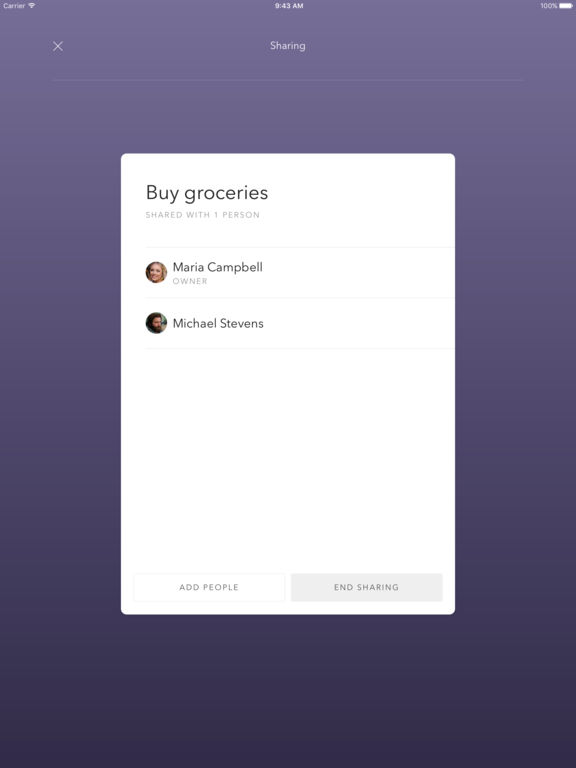 iPad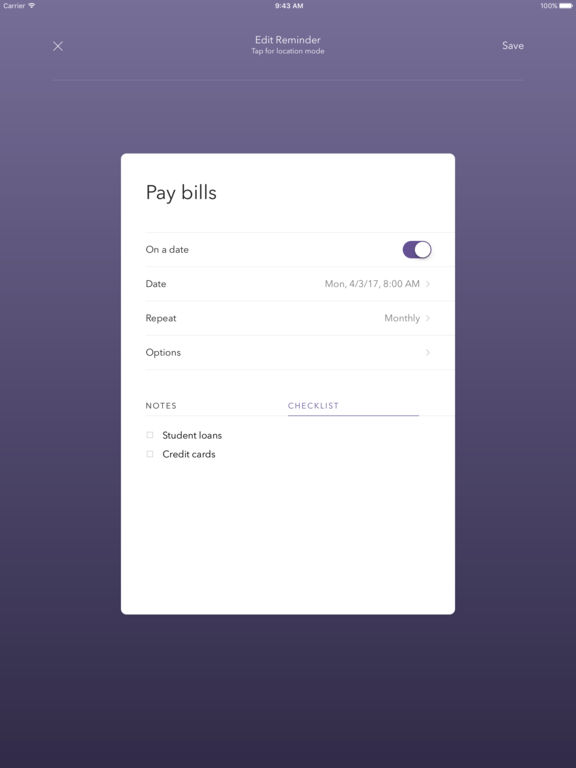 iPad
iPad
Doo - Get Things Done App Add-Ons
No add-ons has been found...
Doo - Get Things Done Reviews (See all reviews)
Much more helpful than I initially thought
Love Doo, and would like to see some improvements
Clever, well thought out
A beautiful, useful, intuitive app.
Such a pleasure to use!
Okay app
A great app