Sproggiwood
by Freehold Games, LLC
Sproggiwood was developed for devices with at least 1GB of RAM. We recommend you only download Sproggiwood if your device meets these minimums:
iPhone 5+
iPad 3+
iPad Mini 2+
iPod Touch 5 does NOT meet this minimum.

"The game just oozes personality and humor through its characters and game world." -- Touch Arcade

"The combination of adorable art, fun dialogue, bite-sized dungeons and a clear sense of progression makes Sproggiwood pretty danged difficult to put down." -- CNET

"The adorable graphics and humorous writing bring every detail to life, from talking sheep to vampiric mushrooms." -- Gamezebo

"If you're a fan of roguelikes, then this is a must buy. And if you're considering dipping your toe into that particular pond for the first time, this is a darn good place to start." -- Pocket Gamer

"The cutest roguelike you'll ever die to."

Bring civilization to Sproggiwood, a story-driven, turn-based roguelike set in a humorous world inspired by Finnish mythology. Grow your civilization and plunder procedural dungeons with six unique classes. Outsmart mischievous monsters who work together in unexpected ways. No two dungeon dives are alike.

Story:
You're a simple farmer from the peaceful island of Clog. One moment, you're tending your grove -- the next, you're lured through a mysterious portal by a talking sheep. Now you're the prisoner of Sproggi, a mischievous forest spirit who's built a whole village just for you. You have a simple job: tame the wild creatures that roam the forests of Sproggi's realm...

Watch Sproggi's plans go awry when you discover a rival civilization on the rise to greatness. Will you choose to befriend these curious Mushroom people and stand together, or will you crush them and claim Sproggiwood for your own? Seize the day and civilize Sproggiwood now!

Gameplay:
Sproggiwood distills the roguelike genre down to its core fun ingredients: inspired character classes, loads of interesting loot, and procedurally populated dungeons with monsters and traps that combine to produce totally unique tactical challenges. In Sproggiwood, adventure sessions are compact and chock-full of interesting choices for you to make. Each dungeon dive follows the heroic rise of one adventurer from your civilization. Journey through teeming forests, haunted swamps, teetering cliffs, and glacial mazes to uncover your civilization's whole story.

Features:

A wondrous and humorous setting inspired by Finnish mythology
Brainchurning tactical combat vs. an assortment of creative monsters and traps
Six fully unique, customizable classes: simple farmer, brave warrior, merry: archer, cunning thief, brainy wizard, and creepy vampire
Procedural dungeons filled to the brim with scrolls, potions, swords, and staves
Town decoration mode with buildings, trees, roads, and villagers
Need help? Use our Sproggiwood Walkthrough page or sign up and make your contribution today.
What's new in version 1.2.10
-New feature: You can swap the compass to the left-hand side of the screen (Settings > Compass Position) -Added controller support for Phone mode -Added controller navigation in Phone mode -Improved default controller bindings -Reduced memory usage -Updated app icon -Fixed: Achievements 'Sapius Wasn't Wise Enough', 'Another Dimension of Savagery', and 'Savagery is the New Wisdom' now trigger properly -Fixed: When you beat Surma on Savage Mode, you get the Easy and Normal stars as well -Fixed: Wisps no longer stick on the screen after they've died -Fixed: Using Feeeeeeed! with Freezing Fang no longer causes an error -Fixed: Feeeeeeed! no longer works on bosses -Fixed: Cupid's Bow works properly -Fixed: Bizarro monsters don't incorrectly reward XP -Fixed: Magic Missle doesn't incorrectly trigger weapon effects multiple times -Fixed: Key to the Heart of Gods only works on the first shrine encountered -Fixed: No more gradual slowdown over long play sessions -Fixed: Friendly monsters no longer wake hostile monsters -Wizard hats fit better
Rank in top paid apps
Ranking - Games (iPhone) - United States
Sproggiwood is currently ranked #197 on the iOS store in united states.
Sproggiwood is a highly rated app with 4.5 stars.
$0.99 -> $4.99

Sep 18, 2017

$4.99 -> $0.99

Sep 10, 2017

$1.99 -> $4.99

Jul 5, 2017

$4.99 -> $1.99

Jun 19, 2017

$2.99 -> $4.99

Mar 21, 2017

Release v1.2.8

Feb 15, 2015
---
Sproggiwood App Details
Sproggiwood is a strategy game app for iOS, developed by Freehold Games, LLC. The app is compatible with iOS 6.0 or later on the following devices: iPhone 7, iPhone 6, iPad 3, iPad Mini and iPod Touch 5G or newer.
Below are the links to download the app on iOS. To download the app for Android, click here.
Developer site: Support
Quick Details
Current Version: 1.2.10
File Size: 418Mb
Publisher:
Freehold Games, LLC
Users Rating: 4.50 (39 reviews)
App Images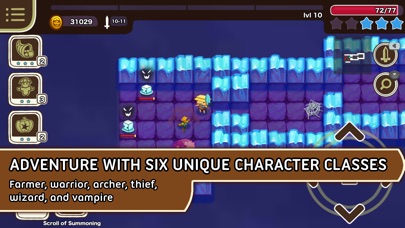 iPhone
iPhone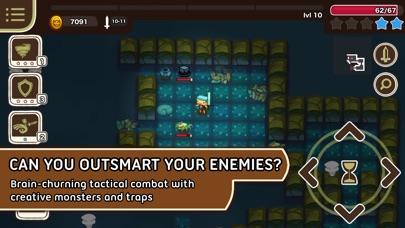 iPhone
iPhone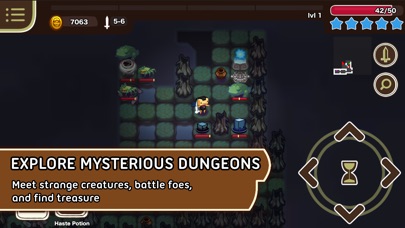 iPhone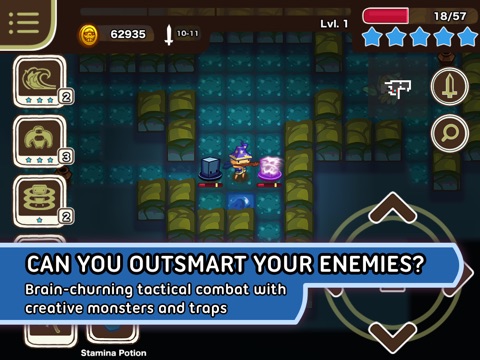 iPad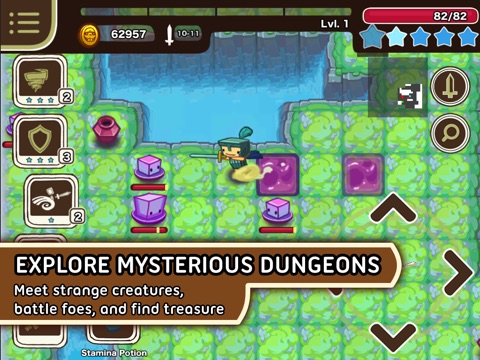 iPad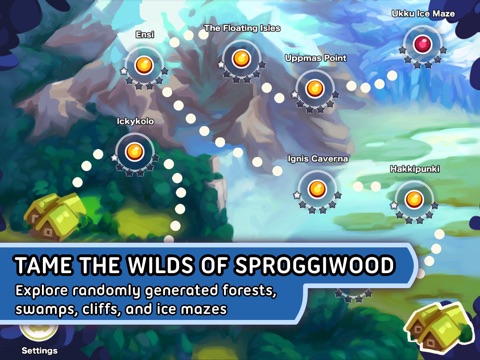 iPad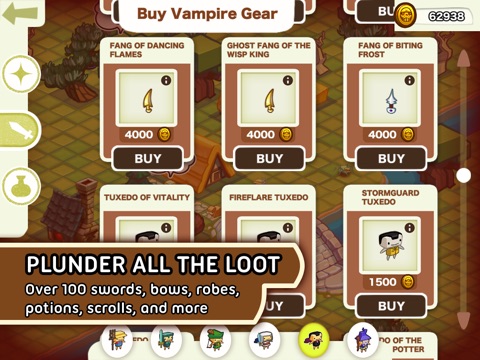 iPad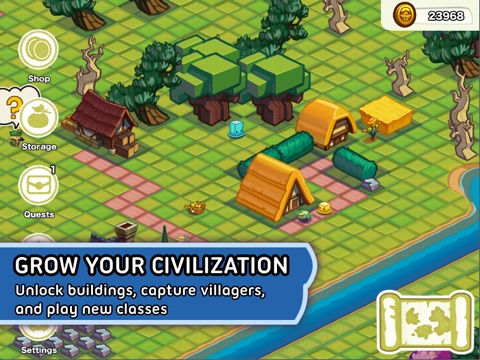 iPad
Sproggiwood App Add-Ons
No add-ons has been found...
Best mobile Roguelike, period
Very addictive roguelike!
Awesome and not a battery drainer