Lifeline...
by 3 Minute Games, LLC
"[A] surprising iPhone and Apple Watch bestseller is pushing the boundaries of fiction" - boingboing.net
"This is the best game on the Apple Watch" - Time.com

Lifeline is a playable, branching story of survival against all odds. Using your iPhone, iPad, or Apple Watch, you will help Taylor make life or death decisions, and face the consequences together.

Acclaimed writer Dave Justus (Fables: The Wolf Among Us) weaves a gripping interactive story through the aftermath of a crash landing on an alien moon. Taylor is stranded, the rest of the crew are dead or missing, and Taylor's communicator can only reach you.

A totally unique experience enabled by modern devices, this story plays out in real time. As Taylor works to stay alive, notifications deliver new messages throughout your day. Keep up as they come in, or catch up later when you're free. You can even respond to Taylor directly from your Apple Watch or your iPhone lock screen, without launching into the app.

Or, dive in and jump back to earlier points in the story, and see what happens when you make a different choice. Simple actions can have a profound effect. Complete any single path to restart the story and unlock this mode.

Lifeline is a deep, immersive story of survival and perseverance, with many possible outcomes. Taylor is relying on YOU.

NEW in version 1.8: Stick around after the game for a special story epilogue from Dave Justus. For players who have already finished the game, the Sneak Peek becomes available under the game options. Enjoy!

Internet connection not required. No in-app purchases and no ads.

WATCH US: http://www.youtube.com/c/LifelineGame

Praise for Lifeline:

"I've played many games that I find engrossing, but Lifeline may be one of the first that changed the way I thought about my daily routine, which leapt off the screen and became a part of my lived experience." - Eli Cymet, Gamezebo

"I felt an immediate attachment to a fictional character pinging me from a strange galaxy to my wearable." - Luke Hopewell, Gizmodo Australia

"[P]laying it on the Apple Watch makes you truly feel like you're exchanging messages with an astronaut via a futuristic transmitter." - Michael Andronico, Tom's Guide

"For a few brief hours I cared – really cared – about the fate of a completely fictional character. I don't think any other game I've played has made me feel that way before." - Matt Thrower, PocketGamer


Lifeline was created by:
Dave Justus
Mars Jokela
Dan Selleck
Colin Liotta
Jason Nowak
Ben "Books" Schwartz

Need help? Use our Lifeline... Walkthrough page or sign up and make your contribution today.
What's new in version 1.10.1
We've updated Taylor's IEVA suit to show the right set of available languages.
Rank in top paid apps
Ranking - Games (iPhone) - United States
Lifeline... is currently ranked #130 on the iOS store in united states.
Lifeline... is a highly rated app with 4.5 stars.
$0.99 -> $1.99

Sep 7, 2017

$1.99 -> $0.99

Aug 16, 2017

$0.99 -> $1.99

Jun 21, 2017

$1.99 -> $0.99

Jun 16, 2017

$0.99 -> $1.99

Jan 27, 2017

Release v1.10.1

May 20, 2016

Release v1.8

Jan 11, 2016

Release v1.6

Sep 9, 2015

Release v1.5

Jul 30, 2015

Release v1.4

Jun 18, 2015
---
Lifeline... App Details
Lifeline... is an adventure game app for iOS, developed by 3 Minute Games, LLC. The app is compatible with iOS 8.0 or later on the following devices: iPhone 7, iPhone 6, iPad 3, iPad Mini and iPod Touch 5G or newer.
Below are the links to download the app on iOS. To download the app for Android, click here.
Developer site: Support
Quick Details
Current Version: 1.10.1
File Size: 28Mb
Publisher:
3 Minute Games, LLC
Users Rating: 4.50 (1261 reviews)
App Images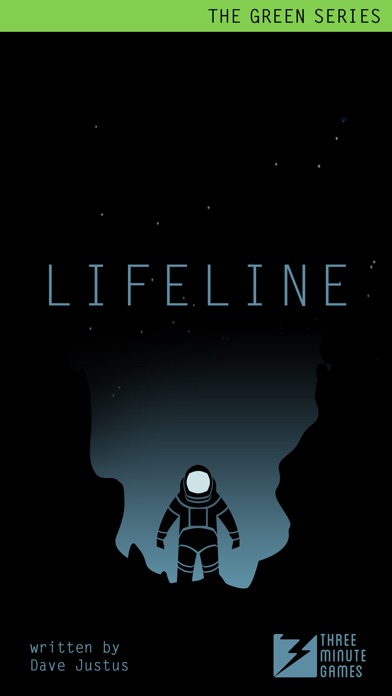 iPhone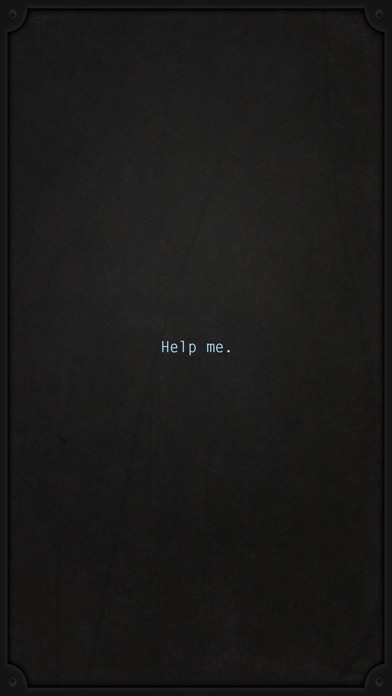 iPhone
iPhone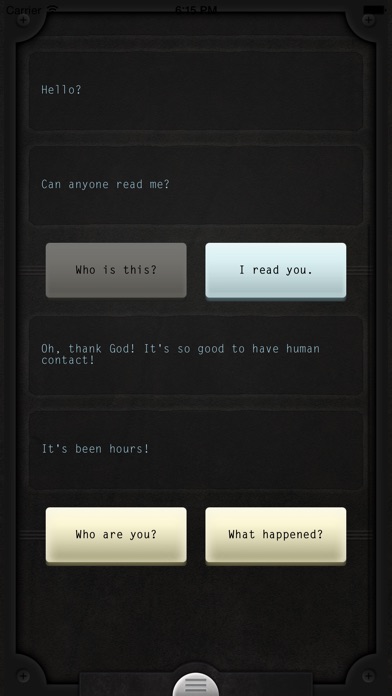 iPhone
iPhone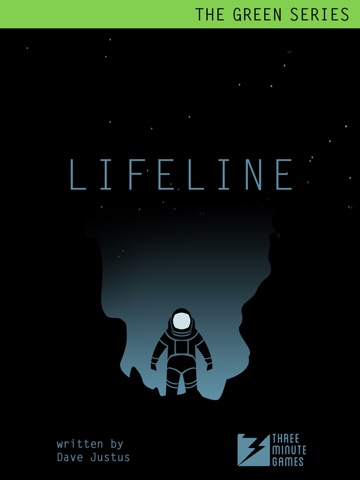 iPad
iPad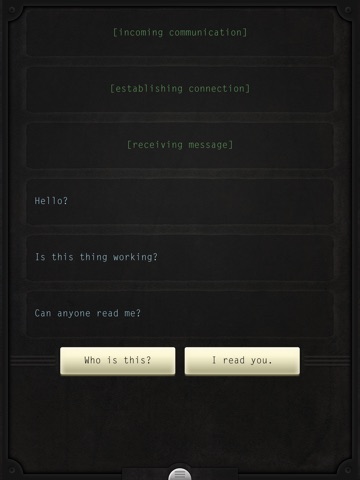 iPad
iPad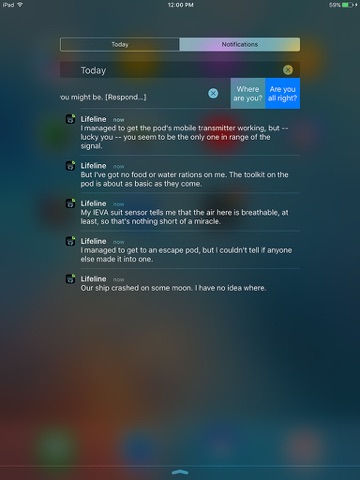 iPad
Lifeline... App Add-Ons
No add-ons has been found...
Awesome writing/ great on watch