Fix My Truck: Red Fire Engine
by FireRabbit
Build a fire engine (fire truck / fire apparatus). Paint the firetruck with bright red colors, install the loud sirens, repair the main turntable ladder, upgrade the pump, rescue a cat, and race the truck in a wildfire emergency mission.

**** SUPER SALE! This is the early bird discount; the price won't stay this low for long. ****

In this simulator, we teach mechanics/firefighters of all ages what it takes to construct a beautiful, stunning fire truck. Learn as you go with hints and clues in this 3D simulator dream; you don't need much knowledge as we teach you all the required mechanical skills.

This is the full version (ad free)! We offer you every single part and option you could dream of. We include the full set of progressive hints and solutions. You make the entire fire engine!

This game is about finding hidden objects and solving a few light puzzles based on this ladder truck or in the fire hall. FireRabbit designed this game for everyone teen, adults and 6+ kids alike (you do not need a parental control feature). We didn't make it easy; we made a fun game!

We aimed to set a new standard for educational games for kids. This game is also ideal for the long rides, bus trips, family games night or for parents that want to play a game with their children and not fall asleep (or just take a break, it's ok!).

Here are some of the main tasks (just to give you an idea of the game content):

+ Emergency! Hurry!: Local wildfire operations require the truck; race to the site!

+ Order Engine/Motor: Order part number 7777. This rescue engine needs big power.

+ Paint the Truck: This truck needs a coat of FireRabbit-red paint.

+ Find Firefighter Helmet: The Fire Chief left it in his car in the parking lot.

+ Install Light Bar: Install the visual warning system (light bar).

+ Find Firefighting Boots: Find firefighting boots strong enough for most hazardous materials.

+ Test Fire Alarm: Fire Departments require that all fire alarms be tested.

+ Install Sirens: Secure the sirens on the front fenders.

+ Install Engine/Motor: Secure the motor in the engine bay.

+ Climb Training Tower: Go up the training tower to very top.

+ Fireman's Pole: Go 'weehee' down the fireman's pole.

+ Secure Auxiliary Ladders: Secure the driver side ladders.

+ Find Sirens: Locate one electronic siren and order the other.

+ Install New Windshield: Replace the current one; it was damaged during wildfire operations.

+ Find New Windshield: Locate a new windshield for the fire engine.

+ Register Fire Apparatus: Order part number 8800 to register the fire engine.

+ Find Axe: Locate a firefighting axe.

+ Find Main Fire Hose: Locate the main, high-pressure hose.

+ Find Three Switches: Find the switches for the aerial apparatus pump system.

+ Find Parking Lot: Find the Fire Chief's Car.

+ Install Battery: Secure the battery in the engine bay.

+ Find Motor Oil: Find oil designed for search and rescue operations.

+ Find Rear Tires: Locate two rear tires for this fire appliance.

+ Find Funnel: The Chief said he saw it on the training equipment.

+ Equip Firefighting Supplies: The pike poles are already loaded, you must load the rest.

+ Lubricate Hydraulic Extenders: Add oil to the turntable ladder (yellow) extenders.

+ Find Stabilizer Legs: Locate the stabilizer legs for the telescopic ladder.

+ Find Signals Box: Find the switch box to control the light bar.

+ Find Light Bar: Look for the red and white light bar.

+ Solve Fuse Puzzle: The station Captain needs you to fix the fuses; he left a mess.

+ Find CB Radio: Location the two-way CB radio.

+ Add Oxygen Tanks: Place the breathing apparatus oxygen tanks in the truck.

+ Find Transmission: Locate the main-axle transmission for the truck.

+ Unlock Main Cabin: Enter the truck's forward cabin to unlock it.

+ Order Safety Goggles: Get safety goggles by ordering part number 2112.

+ Find Music: Locate good tunes for this fire engine.

Need help? Use our Fix My Truck: Red Fire Engine Walkthrough page or sign up and make your contribution today.
What's new in version 7.1
New items and minor updates
Rank in top paid apps
Ranking - Games (iPhone) - United States
Fix My Truck: Red Fire Engine is currently ranked #174 on the iOS store in united states.
Fix My Truck: Red Fire Engine is a highly rated app with 4.5 stars.
$0.99 -> $1.99

Dec 1, 2014

Release v1

Nov 12, 2014
---
Fix My Truck: Red Fire Engine App Details
Fix My Truck: Red Fire Engine is a puzzle game app for iOS, developed by FireRabbit. The app is compatible with iOS 6.0 or later on the following devices: iPhone 6, iPad 3, iPad Mini and iPod Touch 5G or newer.
Below are the links to download the app on iOS. To download the app for Android, click here.
Developer site: Support
Quick Details
Current Version: 7.1
File Size: 46Mb
Users Rating: 4.50 (15 reviews)
App Images
iPhone
iPhone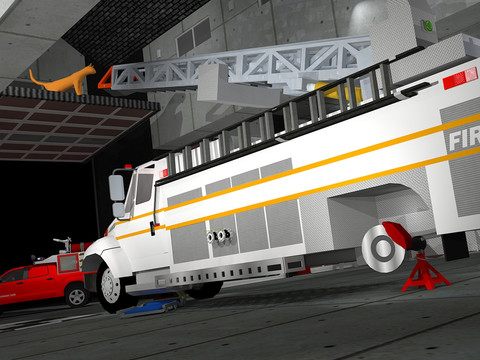 iPhone
iPhone
iPhone
iPad
iPad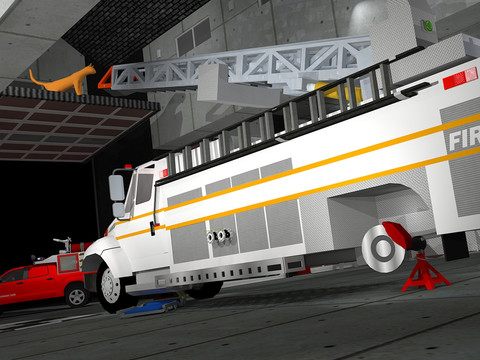 iPad
iPad
iPad
Fix My Truck: Red Fire Engine App Add-Ons
No add-ons has been found...
Fix My Truck: Red Fire Engine Reviews
Race car Furniture Row racing
What I want to build.....