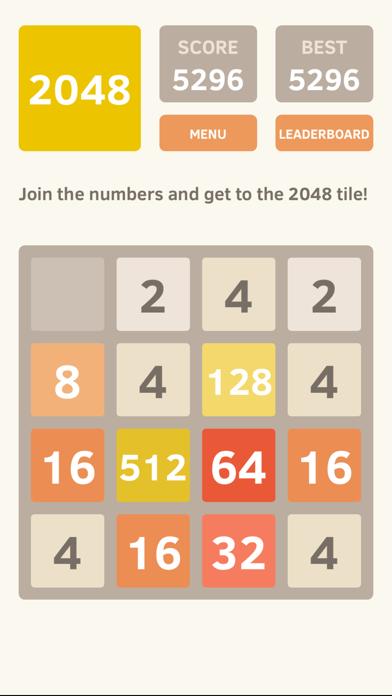 2048
Universal app (iPhone/iPod Touch & iPad)
Category: Games | Release Date: March 19, 2014
Rate this App!
Description
Inspired by Gabriele Cirulli game available on the web: http://gabrielecirulli.github.io/2048/

Join the numbers and get to the 2048 tile!

Swipe to move all tiles. When two tiles with the same number touch, they merge into one.

Get to the 2048 tile, and reach a high score!
Need help? Watch our Walkthrough or sign up and make your contribution today.
What's new in version 2.0.4
Bug fixes and improvements. ◉ By tapping Menu and then swiping to the right, you'll find the Challenges mode! ◉ Play 2048 Multiplayer mode (Coop or Versus) by tapping Menu.
Rank in top paid apps
Rankings - Games (iPhone)
App Changes
Version 1.9

Nov 25, 2014

Version 1.8

Aug 8, 2014

Version 1.7

Aug 3, 2014

Version 1.6

Jun 30, 2014

Version 1.5

Jun 15, 2014
View price changes »
---
iOS Compatibility
2048 requires iOS version 6.0 or later on the following device models: iPhone 6 ,iPhone 5 ,iPad 3 ,iPad Mini and iPod Touch 5G or newer.

Click the button below to download it from the iTunes store using your iPhone or visit the app's download page for android and other platforms.
Developer site: 2048 support
Screenshots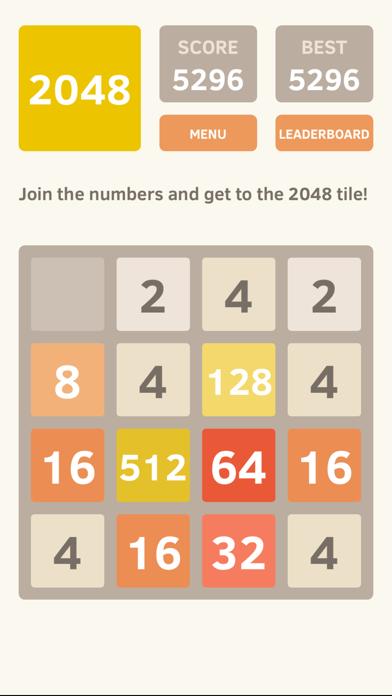 iPhone
iPhone
iPhone
iPhone
iPhone
Our Verdict: Amazing!
10/10
2048 is a highly rated game with 4.5 stars.
2048 is currently ranked #10 in the U.S. App Store.
Recent Reviews
Fun game!:). 2048 is such an addictive game! I played forever till I got the 2048 tile. This game requires strategy, and also luck. <...
I like it but colors are awful!. Fix it. Drab colors
Very addictive. This is the type of game where the mechanics are so simple it makes you say "Why didn't I think...