Toca Lab
by Toca Boca AB
Universal App - Designed for both iPhone and iPad.
App Description
Calling all future scientists!
Welcome to Toca Lab! Explore the colorful and electrifying world of science and meet all 118 of the elements from the periodic table.
Discover elements by experimenting with the lab tools!
* Take your element for a spin in the centrifuge.
* Warm them up in the Bunsen burner.
* Put the element on ice with the cooling agent!
* Add a drop or two of mysterious liquids from the test tubes.
* Change their voltage and make them magnetic with the oscilloscope.
Each element has it's own personality. In Toca Lab, what does Neon sound like? Is Gold heavy or light? Is Nitrogen squishy or hard? Explore, inspect, and study each one and let us know! Can you find all 118?
The time has come, future scientists, to head into the lab to explore and discover. Put on your lab coat and protective eye gear because things are about to get experimental!
Toca Lab
is a place for playing and having fun, and with it we hope to inspire kids to explore science. While the periodic table in
Toca Lab
is accurate, the way new elements are created is not. Instead, it's a fun way to experiment, discover and create curiosity in the world of science.
Toca Lab
is just a starting point for further exploration!
***
ABOUT TOCA BOCA
At Toca Boca, we believe in the power of play to spark kids' imaginations and help them learn about the world. We design our products from the kids' perspective to empower kids to be playful, to be creative and to be who they want to be. Our products include award-winning apps that have been downloaded more than 130 million times in 215 countries and offer fun, safe, open-ended play experiences. Learn more about Toca Boca and our products at tocaboca.com.
PRIVACY POLICY
Privacy is an issue that we take very seriously. To learn more about how we work with these matters, please read our privacy policy:
http://tocaboca.com/privacy
What's new in version 1.0.4
We gave our quirky lab a quick polish and fixed an issue where music would disappear on certain devices running iOS9. It's all gone now. Phew!
Rank in top paid apps
Ranking - Apps (iPhone) - United States
Toca Lab is currently ranked #108 on the iOS store in united states.
Toca Lab is a good rated app with 4 stars.
Updates
Release v1.0.4

Jun 1, 2016

$0.99 -> $2.99

Dec 19, 2015

$2.99 -> $0.99

Dec 18, 2015

$0.99 -> $2.99

Sep 26, 2015

$2.99 -> $0.99

Sep 9, 2015

$0.99 -> $2.99

Aug 1, 2015

Release v1.0.3

Jan 21, 2015

Release v1.0.1

Dec 12, 2013
View All Activity »
---
App Overview
The Toca Lab app game is now available for $2.99 on iOS. The app is compatible with iOS 6.0 or later on the following devices: iPhone 7, iPhone 6, iPad 3, iPad Mini and iPod Touch 5G or newer.
Download Toca Lab and use it on your iPhone or iPad (See button below). You can find links to download the app here.
Developer site: Support
Screenshots
iPhone
iPhone
iPhone
iPhone
iPhone
iPad
iPad
iPad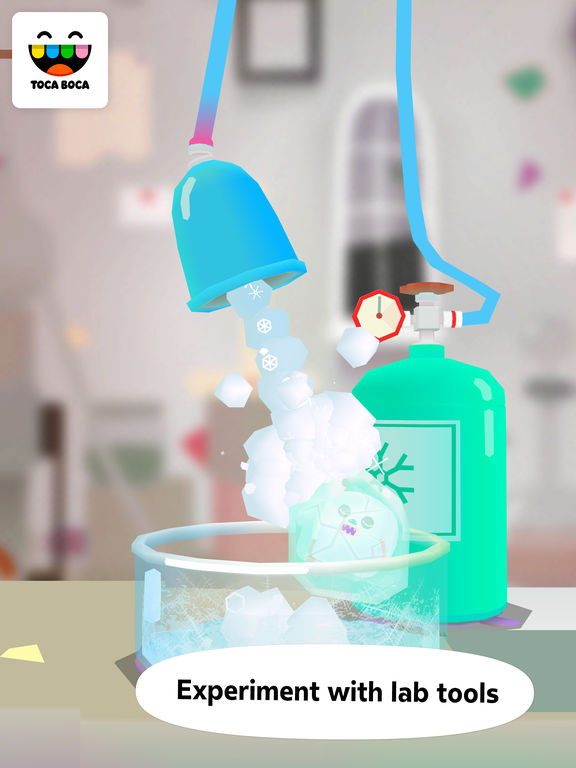 iPad
iPad
Toca Lab Has Add-Ons
No add-ons has been found...
Reviews
Fun!

6-8

Sound issue on ios6!!

Fun, but short

What Do I Do Now??

NO ELEMENTS?

Hi