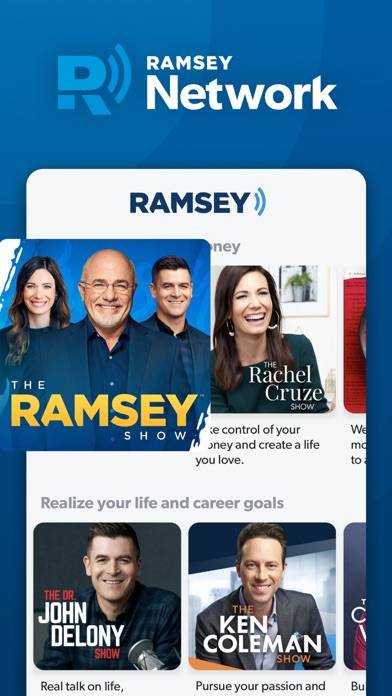 The Dave Ramsey Show 24/7
Universal app (iPhone/iPod Touch & iPad)
Category: Entertainment | Release Date: August 6, 2013
Rate this App!
App Details
Developer: The Lampo Group Incorporated
App Store Description
Watch or listen to The Dave Ramsey Show 24/7 to get your daily dose of real talk about life and money.

Tune in to watch Dave Ramsey, America's trusted money expert, help real callers as they share stories about their lives, families and money. You'll learn firsthand how to escape debt and build wealth every day through Dave's life-changing advice.

If you listen closely, you might even hear a story much like yours. Hope has a home on the radio—and hope now streams directly to your iPhone or iPad anytime, anywhere.

Features:

- Watch the show via video stream
- View on-demand clips of the most popular show moments
- Listen to the show audio, both live and via archives
- Quick and easy access to download the show podcast
- Email questions directly to Dave
- AirPlay support enabled. Watch the show on your big screen via Apple TV!
What's new in version 1.5.0
Notifications for theme hours Minor bug fixes
Rank in top paid apps
Rankings - Entertainment (iPhone)
App Changes
---
iOS Compatibility
The Dave Ramsey Show 24/7 requires iOS version 7.0 or later on the following device models: iPhone 6 ,iPhone 5 ,iPad 3 ,iPad Mini and iPod Touch 5G or newer.

Click the button below to download it from the iTunes store using your iPhone or visit this download page for android and other platforms.
Developer site: The Dave Ramsey Show 24/7 support
Screenshots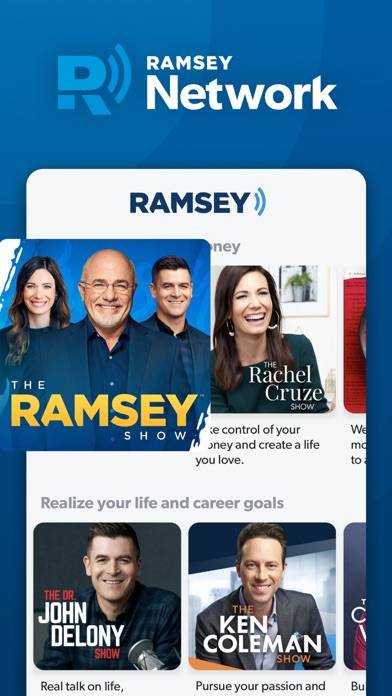 iPhone
iPhone
iPhone
iPhone
iPhone
Our Verdict: Average!
6/10
The Dave Ramsey Show 24/7 is a highly rated app with 4.5 stars.
Recent Reviews
Tired of being sick and tired of being sick and ti. First off it's free , and Dave's plan works so download give it a month of listening and you'll be convinced...
Wonderful advise. Thank you for the wonderful sound advice on many different financial aspects of our lives. You have been a blessing...
Awesome!. Well thought out. So glad to have the show available here for the days I can't catch it on the...
Watch this everyday!. Need inspiration and motivation on your journey to Financial Peace?! Watch this everyday!!!
Laser focus, determination, and a big...
Fantastic!. Of course, Dave gets 5 stars, but so does the app. Very reliable, streaming is clear and high quality.