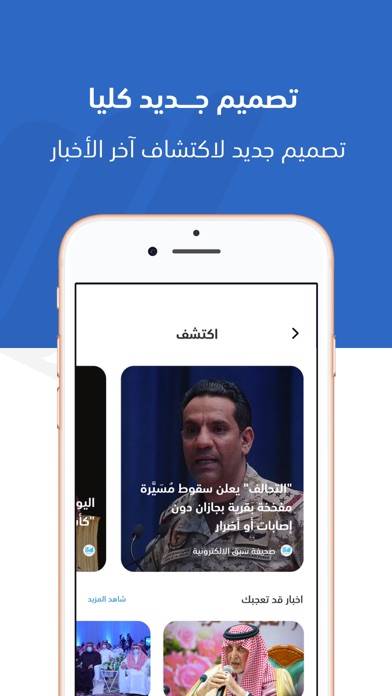 سبق
Universal app (iPhone/iPod Touch & iPad)
Category: News | Release Date: April 28, 2012
Rate this App!
Description
"سبق" صحيفة إخبارية سعودية شاملة، تلتزم بثوابت الدين والوطن وتعبر عن شرائح المجتمع المختلفة دون تمييز، لها رؤيتها الواضحة ورسالتها المحددة، ومنهجها المحافظ، تحرص على المهنية في الأداء، والشفافية والموضوعية في الطرح.

في تطبيق "سبق" للآيفون راعينا نقل تجربتنا الإخبارية إلى مستخدمي الجهاز بشكل يضمن انتقال جميع ميزات الصحيفة إلى شاشة الآيفون , من خلال التالي :

- أخر الأخبار والمقالات من أهم أقسام الموقع.

- عرض محتويات "زوايا" بتصميم جديد.

- إمكانية التفاعل مع الأخبار سواء بالتعليق أو الإعجاب مباشرة من الجهاز.

- امكانية تسجيل عضوية جديدة أو تسجيل دخول بعضويتك في الصحيفة.

- إمكانية تخزين الأخبار وقراءتها في وقت لاحق دون الحاجة إلى الإتصال بالإنترنت.

- مشاركة الأخبار والصور عبر المواقع الاجتماعية والبريد والرسائل النصية.
What's new in version 4.1
- العديد من التحسينات في الأداء والتنبيهات
Rank in top paid apps
Rankings - News (iPhone)
App Changes
---
iOS Compatibility & Supported Devices
سبق requires iOS 8.0 or later, and supported on the following devices: iPhone 6 ,iPhone 5 ,iPad 3 ,iPad Mini and iPod Touch 5G or newer.

Click the button below to download it from the iTunes store using your iPhone or visit the app's download page for android and other platforms.
Developer site: سبق support
Screenshots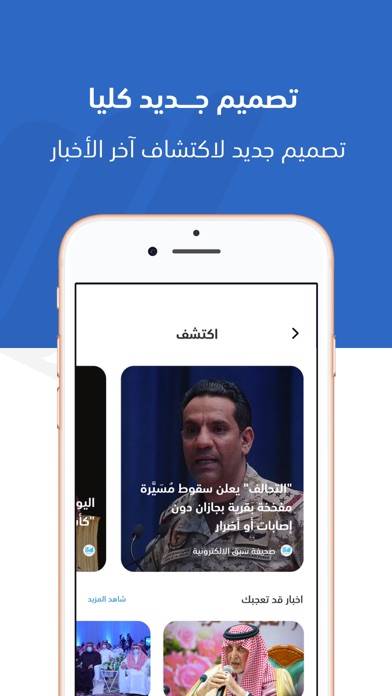 iPhone
iPhone
iPhone
iPhone
iPhone
سبق is a good rated app with 3.5 stars.
سبق is currently ranked #98 in the U.S. App Store.
Recent Reviews
لا تظهر التعليقات

السلام عليكم ورحمة الله
التطبيق لا يظهر حاليا تعليقات القراء وكذلك يعيدك لاول القائمة عند
الدخول لتفاصيل خبر في المنتصف مثلا
من افضل الصحف الرقمية

تمنياتي لكم بالتوفيق
Technical support & help
Having trouble with the application? Report issues and get help here.