少年群英战记-猛将荣耀无双
by shenqi shouyou
This world war heroes, history heroes heroes, who can match me!
2017 peak card card hand travel giant debut! Oops, flash dead me ~ ~ ~
Sister more than people set up ultra-beautiful easy to let you put it down!
Registered to send thousands of miles of luxury to upgrade there is a bonus gift to participate in the award can not stop down!
Easy game finger king!

====== Storytelling ======
Want to be a hero Want to turn to ancient times? Want to change history?
Where you can conquer countless celebrities, sitting on numerous beauty!
Of course, the fate of the task you have to complete, to find the legendary town of artifacts - pass the country jade seal, save the world common people! Overcoming all obstacles, attacking foreign enemies, and heroes together to build their own legendary history!
Diao Chan, Lu Bu, Liu Che, Wei Qing, Mulan, the history of the famous task you any distribution, would not cool ~ ~!

====== featured play ======
1. Barracks construction: to improve the combat power is a business
4. Celebrity united: the crowded war of the world
2. beauty knot: beauty so much, which is good to choose it
3. Careers: the world Wizards have income under the command
5. crusade barbarians: the enemy to commit me, I will punish it
6. on the same stage of competition: do not and I grab, the first must be me

====== Player praise ======
Play for so long hand tour, and finally I found a game for me! Give five stars just because i like this game too.
Easy to get started. Content is not boring. Very fun card game. Pack more than other games. This is the focus.
This game you do not play Then you really out, this game said no one dare to say the second!

====== Contact us ======
Player exchange group
Official group: 560629517
Qiangqiang QQ: 3013573878

Need help? Use our 少年群英战记-猛将荣耀无双 Walkthrough page or sign up and make your contribution today.
Rank in top paid apps
Ranking - Games (iPhone) - United States
Initial release v1.0

Sep 14, 2017
---
少年群英战记-猛将荣耀无双 App Details
少年群英战记-猛将荣耀无双 is a free-to-play strategy game app for iOS, developed by shenqi shouyou. The app is compatible with iOS 6.0 or later on the following devices: iPhone 7, iPhone 6, iPad 3, iPad Mini and iPod Touch 5G or newer.
Below are the links to download the app on iOS. To download the app for Android, click here.
App Images
iPhone
iPhone
iPhone
iPhone
iPhone
iPad
iPad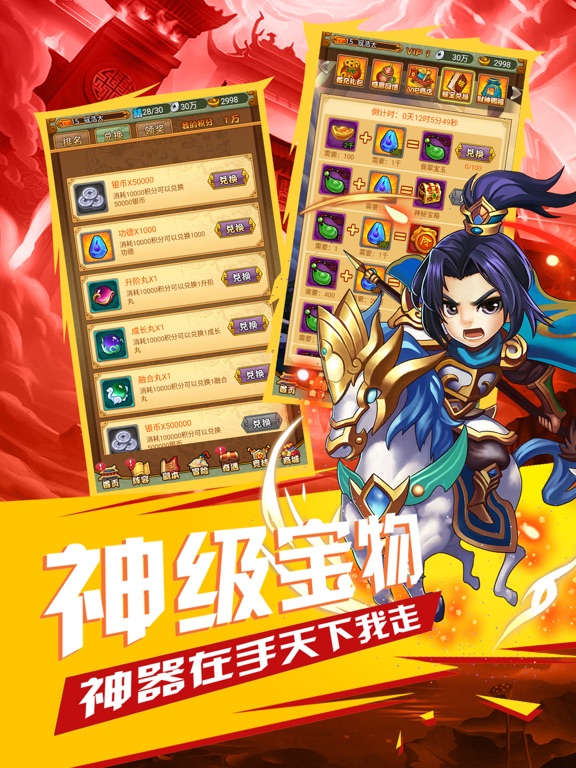 iPad
iPad
iPad
少年群英战记-猛将荣耀无双 App Add-Ons
No add-ons has been found...
少年群英战记-猛将荣耀无双 Reviews
This game has 0 reviews across all regional iTunes Stores.