OkiDokiDo Kartları Eşle
by OKIDOKIDO DIGITAL TECHNOLOGIES LIMITED
Çocuklarımız, en değerli hazinelerimiz! Binlerce kontrolsüz, denetimsiz uygulama ve içerik arasında kaybolmayın! Size ve çocuğunuza sadece OkiDokiDo yeter!

0-5 yaş arası çocuklar için okul öncesi eğitici çocuk şarkıları, videoları ve oyunlarının bir arada yer aldığı Türkiye'nin %100 güvenli ve çocuk dostu video ve oyun platformu olan OkiDokiDo Okul Öncesi Çocuk Platformunun bir oyunu olan OkiDokiDo Kırmızı Balık oyunu ile çocuğunuz eğlenceli zaman geçirirken aynı zamanda el-göz koordinasyonunu geliştirecek ve çevre bilinci kazanacak.

Uygulamayı yükleyin açın ve tereddüt etmeden oynaması için çocuğunuza verin. Geri dönüp bakmanıza, "çocuğum ne oynuyor?" diye düşünmenize hiç gerek yok. Uygulamada üyelik, ücret ve reklam bulunmaz. Uygulamayı indirdikten sonra çocuğunuz internete ihtiyaç duymadan oynayabilir.

Çocuğunuz oyunu hem OkiDokiDo platformumuz üzerinden hem de platformdan bağımsız olarak oynayabilir.

Öğrenmesi ve oynaması çok kolay. Çocuğunuza oyunun en başında nasıl oynayacağını uygulamalı olarak gösterip daha sonra eğlencenin ortasına bırakıyoruz.

Bu oyunda çocuğunuz;
• Farklı zorluk seviyeleriyle kendini geliştirecek.
• Aynı kartları bulmaya çalışarak bölümü geçecek.
• Hafızasını ve el becerisini güçlendirecek.
• Zamana karşı yarışarak daha hızlı olmaya çalışacak.

Need help? Use our OkiDokiDo Kartları Eşle Walkthrough page or sign up and make your contribution today.
Rank in top paid apps
Ranking - Games (iPhone) - United States
Initial release v1.1

Aug 23, 2017
---
OkiDokiDo Kartları Eşle App Details
OkiDokiDo Kartları Eşle is a free-to-play puzzle game app for iOS, developed by OKIDOKIDO DIGITAL TECHNOLOGIES LIMITED. The app is compatible with iOS 7.0 or later on the following devices: iPhone 7, iPhone 6, iPad 3, iPad Mini and iPod Touch 5G or newer.
Below are the links to download the app on iOS. To download the app for Android, click here.
Quick Details
Current Version: 1.1
File Size: 107Mb
Publisher:
OKIDOKIDO DIGITAL TECHNOLOGIES LIMITED
Users Rating: 0.00 (0 reviews)
App Images
iPhone
iPhone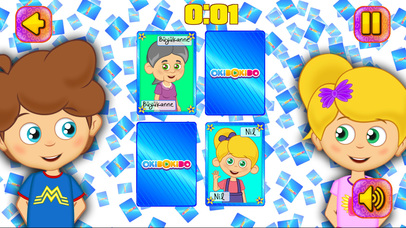 iPhone
iPhone
iPhone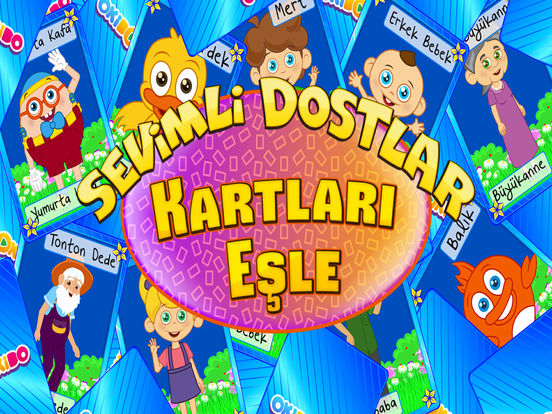 iPad
iPad
iPad
iPad
iPad
OkiDokiDo Kartları Eşle App Add-Ons
No add-ons has been found...
OkiDokiDo Kartları Eşle Reviews (See all reviews)
This game has 0 reviews across all regional iTunes Stores.