Q侠三国
by fuyou Zheng
内容提要
===游戏特色===

全球首创纸片3D特效,所有人设均采用全套骨骼动画,最神级的美术制作,裸眼3D场景,全息4D粒子特效,5D电影剧情,更有36D的三国美人等你征服!

神器突破和武将觉醒带来酷炫的英雄换装系统,每一次华丽变身都被自己帅呆!

合体微操,指哪打哪;烧脑配阵,华丽秒杀,彻底告别无脑刷怪。独创的武将缘分、阵营号令旗,带来不一样的战斗体验。创新人物技能,大招天马行空,武将CP更可释放强力"合体技",小心特效碎屏!

独立的宠物养成体系,上古十二灵兽组团报到!神宠助阵,技能凶猛,怒涛来袭,扭转乾坤!

主线剧情欲罢不能,更有卧龙窟、冒险挖矿、魔王副本、魔兽来袭、扫塔远征等独立模块来丰富游戏体验,新玩点更新迅速,审美不疲劳,!

签到送、升级送、消耗送、更新送、节日送……数万元宝、猛将神卡变着花样任性送,不花钱也能畅快玩!良心手游外加史前最强福利回馈,你还在等什么呢?

Need help? Use our Q侠三国 Walkthrough page or sign up and make your contribution today.
Rank in top paid apps
Ranking - Games (iPhone) - United States
Initial release v2.2.0

Aug 23, 2017
---
Q侠三国 App Details
Q侠三国 is an application developed by fuyou Zheng and released on iOS. The app is compatible with iOS 7.0 or later on the following devices: iPhone 7, iPhone 6, iPad 3, iPad Mini and iPod Touch 5G or newer.
Below are the links to download the app on iOS. To download the app for Android, click here.
App Images
iPhone
iPhone
iPhone
iPhone
iPhone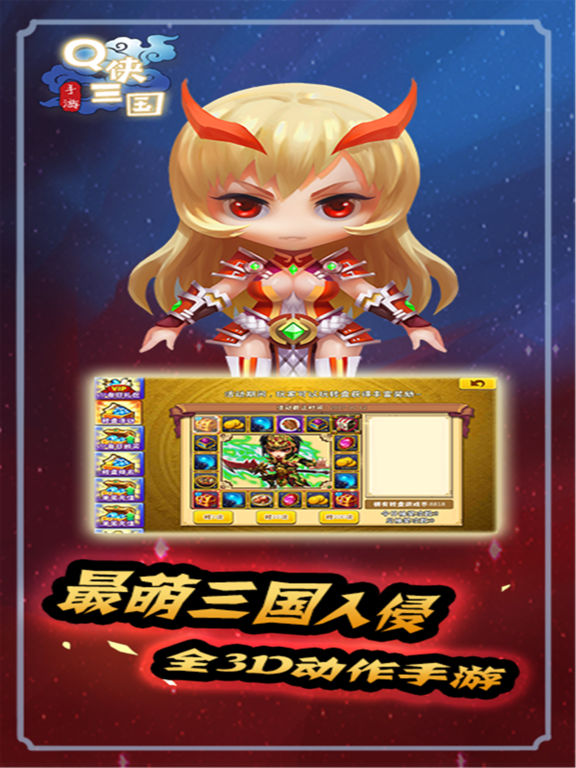 iPad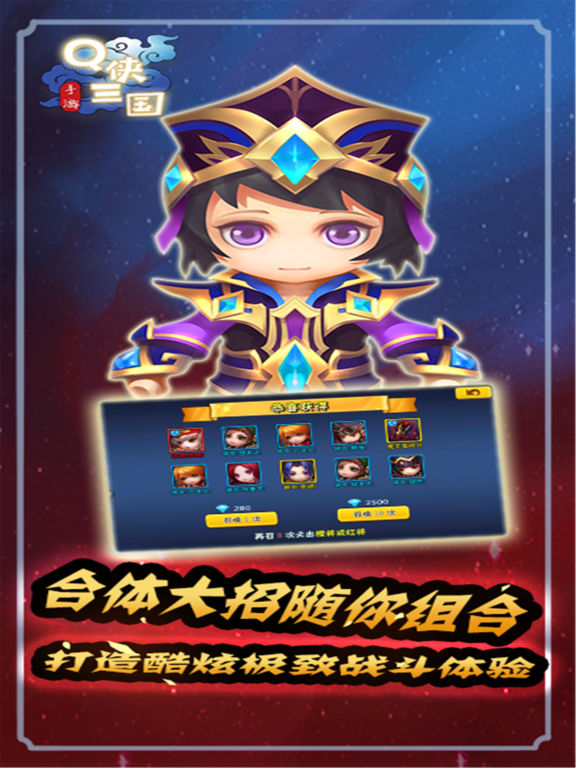 iPad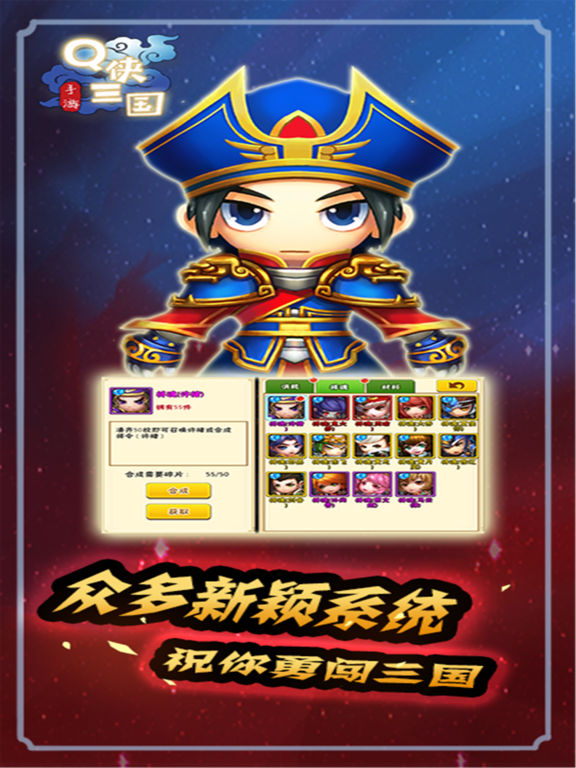 iPad
iPad
iPad
Q侠三国 App Add-Ons
No add-ons has been found...