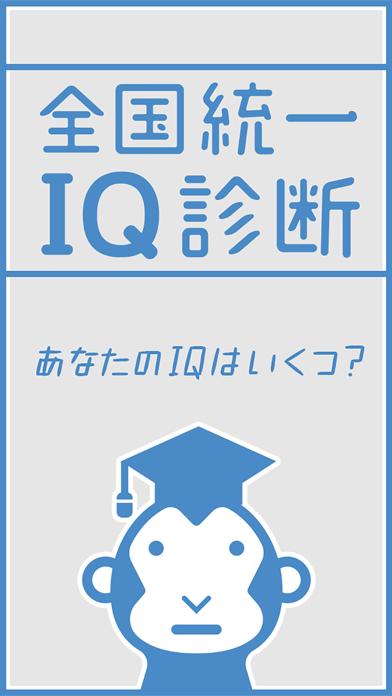 [おき?ああ]解けたらIQ125!?全国統一IQ 診断 テスト【脳トレ ゲーム】
by Miyabi Saegusa
Well everyone!
It is time for nationwide unified IQ diagnosis!

Problem of IQ 125
おき?ああ <-? What's in the letter?

IQ 130 problem
The total of the bat and the ball is 1 dollar 10 cents.
The bat is one dollar higher than the ball.
Then how much is the price of the ball?


What class is your IQ derived last?

Need help? Use our [おき?ああ]解けたらIQ125!?全国統一IQ 診断 テスト【脳トレ ゲーム】 Walkthrough page or sign up and make your contribution today.
Rank in top paid apps
Ranking - Games (iPhone) - United States
Initial release v1.0.1

Aug 16, 2017
---
[おき?ああ]解けたらIQ125!?全国統一IQ 診断 テスト【脳トレ ゲーム】 App Details
[おき?ああ]解けたらIQ125!?全国統一IQ 診断 テスト【脳トレ ゲーム】 is a free-to-play puzzle game app for iOS, developed by Miyabi Saegusa. The app is compatible with iOS 9.0 or later on the following devices: iPhone 7, iPhone 6, iPad 3, iPad Mini and iPod Touch 5G or newer.
Below are the links to download the app on iOS. To download the app for Android, click here.
App Images
iPhone
iPhone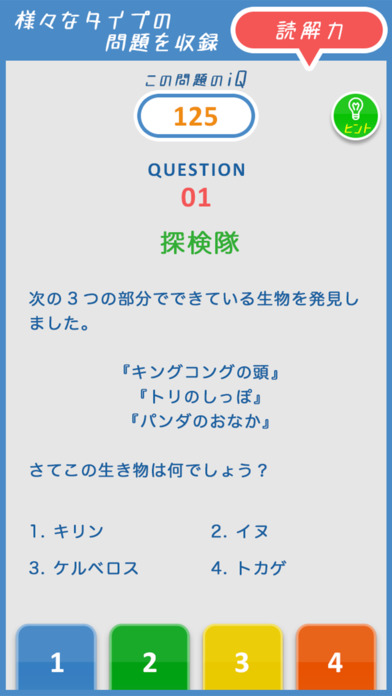 iPhone
iPhone
iPhone
[おき?ああ]解けたらIQ125!?全国統一IQ 診断 テスト【脳トレ ゲーム】 App Add-Ons
No add-ons has been found...
[おき?ああ]解けたらIQ125!?全国統一IQ 診断 テスト【脳トレ ゲーム】 Reviews (See all reviews)
This game has 0 reviews across all regional iTunes Stores.