Ghosthunting Toolkit
by Rocket Splash Games
$4.99 > $3.99
Ghosthunting Toolkit strives to give pros and hobbyists alike REAL tools for paranormal investigation. We do not build in gimmicks or false readings solely for entertainment.

This version features a ground-up re-design of the user interface. We've improved the user experience while keeping all of the tools and features our investigators have come to appreciate.

GHT is delivering our users' most-requested upgrades.

Use your Ghosthunting Toolkit to investigate the paranormal anytime, anywhere with five powerful tools all in one handy app. Use the EMF Detector to measure electromagnetic field strength on three axes. Use the "Interrogator" to interview intelligent haunts. Verify shaking furniture and fixtures with the seismograph-inspired "Vibration Detector." Coax entities into revealing their manifestation strength with the "Power Detector." And easily create and catalog Electronic Voice Phenomena with the built-in "EVP Recorder."

A night-vision mode converts the screen to red tones to help preserve night vision during "lights out" investigations.

Be ready to log evidence of ghosts, entities, manifestations, poltergeists, residuals and more!

Perfect for professional paranormal investigators and casual hobbyists alike, this app puts the power to investigate a possible haunting right in your pocket or purse for use at a moment's notice. Use it as an all-in-one ghost hunting solution or as a handy supplement to your complete paranormal investigation equipment kit.

Note: Plug-in microphone is required for EVP use on 3rd Generation devices. EMF Detector not supported on iPod Touch 3rd or 4th Generation devices.


The Ghosthunting Toolkit is provided for entertainment purposes only. We cannot guarantee (or deny) the existence of ghosts or paranormal activity.

What's new in version 4.0
Updated to iOS10+ Updated for 64 bit Other bug fixes and refinements
Rank in top paid apps
Ranking - Apps (iPhone) - United States
Ghosthunting Toolkit is a good rated app with 3.5 stars.
The app is currently $3.99, instead of its regular price of $4.99.
$4.99 -> $3.99

Sep 2, 2017

$3.99 -> $4.99

Aug 30, 2017
---
Ghosthunting Toolkit App Details
Ghosthunting Toolkit is an application developed by Rocket Splash Games and released on iOS. The app is compatible with iOS 10.0 or later on the following devices: iPhone 7, iPhone 6, iPad Pro, iPad Mini and iPod Touch 6G or newer.
Below are the links to download the app on iOS. To download the app for Android, click here.
Developer site: Support
Quick Details
Current Version: 4.0
File Size: 48Mb
Publisher:
Rocket Splash Games
Users Rating: 4.00 (12 reviews)
App Images
iPhone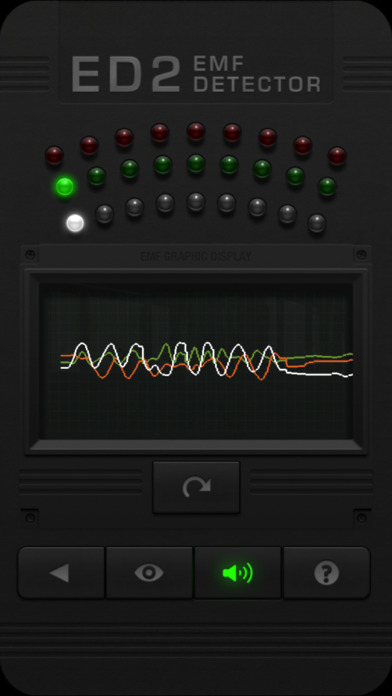 iPhone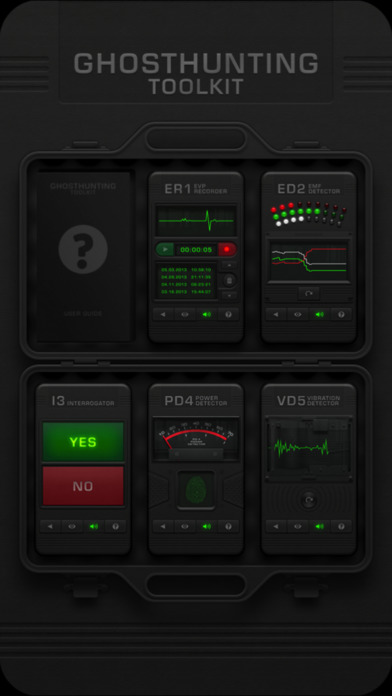 iPhone
iPhone
iPhone
iPad
iPad
iPad
iPad
Ghosthunting Toolkit App Add-Ons
No add-ons has been found...