Flag Catcher Car Racing
by Lokesh Sharma
Have fun smashing and destroying your adversaries, but understand that Flag Catcher Car Racing is a quite accurate simulation of the real thing! In this derby simulator limiting car damage and catching flag of fire before it runs out of fire is key to becoming victorious and how you smash into other cars makes a big difference.

Get ready for the ultimate arcade racer! How long can you survive the arena? Smell the petrol fumes and enjoy the carnage!

he objective of this extreme car race is to capture flag and bring it to the checkpoint before other players. It's a dream race game for gamer who are looking for new car race simulator to play. If you love multiplayer racing games, Capture Flag Racing Simulation is a dream race you don't want to miss. Win our challenges and prove that you are the best car racer in the world.

Get ready to race and destroy your opponents in demolition derbies and Chase each other to catch the flag on full track speedway racers that will offer you the thrill of a lifetime. Destruction has never felt so real as you see doors and other car parts smash of your car.

So stay tuned and rush to join the mayhem as we bend some serious metal in 2017. If you like demolition derby games this update is for you with capture the flag mode. Hold on to the flag while you whirlpool round your rival taunting them into pure vertigo!

Feel the thrill of being chased on hot wheels by other players. Learn how to outsmart them, so steal the flag and maneuver to escape from other gamers chasing you. Survive brutal collisions, drive again, and WIN! This is truly an insane racing game that put car simulator apps to shame. With awesome 3D graphic, big Open World map, 15 racing cars to choose from, cool environment, you will be addicted to our awesome extreme car driving simulator in no time!


***************************************
Capture the Flag Car Racing BEST FEATURES:
***************************************
• Insane racing game with new twist and challenge.
• Immersive 3D graphic and realistic car racing sensation unlike any other car driving simulator games.
• Intuitive user interface and game control to maximize gaming experience.
• Capture Flag and bring it to checkpoint to win this extreme car race.
• Beat other players in this multiplayer racing games.
• Choose from 15 BEST racing cars.
• Big Open World Map for even better gaming and racing experience.
• City theme with off road environment for car simulator enthusiasts.

In Capture The Flag Car Racing, all bets are off. There is one rule and that is to WIN. Other players will try every trick they can think of to beat you and steal the flag from you. Unlike the other tame car race simulator where the other cars leave you alone, in this extreme car race, they will hurt you to win. The best car racers not only have to pay attention to the road and the environment but the other players as well!

Need help? Use our Flag Catcher Car Racing Walkthrough page or sign up and make your contribution today.
Rank in top paid apps
Ranking - Games (iPhone) - United States
Initial release v3.0

Jun 25, 2017
---
Flag Catcher Car Racing App Details
Flag Catcher Car Racing is a free-to-play racing game app for iOS, developed by Lokesh Sharma. The app is compatible with iOS 8.0 or later on the following devices: iPhone 7, iPhone 6, iPad 3, iPad Mini and iPod Touch 5G or newer.
Below are the links to download the app on iOS. To download the app for Android, click here.
Quick Details
Current Version: 3.0
File Size: 154Mb
Users Rating: 0.00 (0 reviews)
App Images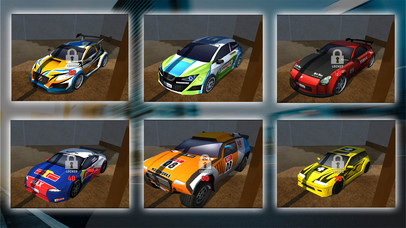 iPhone
iPhone
iPhone
iPhone
iPhone
iPad
iPad
iPad
iPad
iPad
Flag Catcher Car Racing App Add-Ons
No add-ons has been found...
Flag Catcher Car Racing Reviews (See all reviews)
This game has 0 reviews across all regional iTunes Stores.