章鱼电玩城老虎机,牛牛,捕鱼电玩城精品游戏合集
by fun li
1、澳门银河娱乐推荐,正宗的澳门博彩感觉,享受奢华vip顶级待遇

2、真人在线联网捕鱼,渔友就在身边,100%街机捕鱼完美移植,让你如临豪华电玩城,嗨翻全场!

3、100%街机水果机的完美移植,万人同时在线,斗牛,水果机,奔驰宝马,金鲨银鲨,大小满贯,大bar超高倍数100倍

最大特色
1、超真实街机体验,找回游戏厅的欢乐刺激。捕鱼、老虎机让你感受到拉斯维加斯的兴奋和快感

2、捕鱼达人电竞版,100%街机捕鱼完美移植。十炮、百炮、千包、万炮任你选,疯狂开炮,炮炮命中。
绚丽的画面,街机经典音效,搞笑的鱼儿对话,炫酷的道具,击中大鱼就能感受到震撼爆屏的刺激!
奖金鱼最高可获得500倍奖励!

3、经典全面的水果机模式,香车美人,奔驰宝马,金鲨银鲨,大小满贯,大bar超高倍数100倍
全新的澳门赌场风格,多人在线牛牛,五小、四炸、五花牛、牛牛翻翻更刺激!
额外提高了中奖机会,正宗的澳门博彩感觉

Need help? Use our walkthrough or sign up and make your contribution today.
章鱼电玩城老虎机,牛牛,捕鱼电玩城精品游戏合集 App Details & Overview
章鱼电玩城老虎机,牛牛,捕鱼电玩城精品游戏合集 is an application developed by fun li and released on iOS. The app is compatible with iOS 8.0 or later on the following devices: iPhone 7, iPhone 6, iPad 3, iPad Mini and iPod Touch 5G or newer.
Download the 章鱼电玩城老虎机,牛牛,捕鱼电玩城精品游戏合集 app and play on your iPhone or iPad. Click here to download the app for Android or Windows devices.
Rank in top paid apps
Ranking - Games (iPhone) - United States
Initial release v1.0

Jun 19, 2017
---
App Images
iPhone
iPhone
iPhone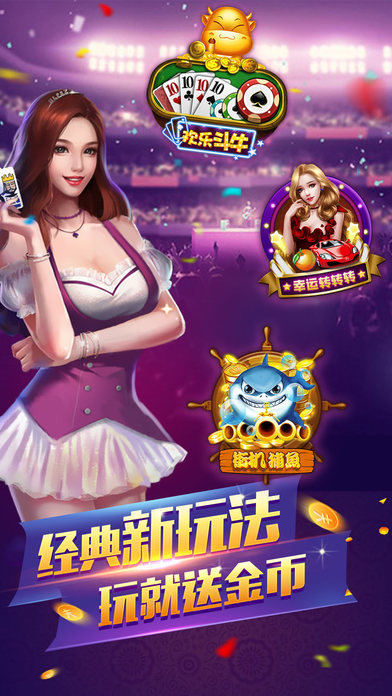 iPhone
iPhone
章鱼电玩城老虎机,牛牛,捕鱼电玩城精品游戏合集 App Add-Ons
No add-ons has been found...
章鱼电玩城老虎机,牛牛,捕鱼电玩城精品游戏合集 Reviews
This game has 0 reviews across all regional iTunes Stores.