戀愛習題
by Gamania Digital Entertainment
今年最都會時尚的戀愛遊戲
#《戀愛習題》不刪檔封測開跑囉
○●○●○●○●○●心動預備備 (*´∀`)~○●○●○●○●○●
【劇情簡介】
陰錯陽差的一夜纏綿後,她離開,他用全國最大的廣告橫幅出天價尋回,全民廣告逼得她不得不現身……她氣憤地問他:"你要得是甚麼?"他冷酷的問:"那一夜,你有沒有留下我的種?"看著他森冷的雙眸,她決斷地否認。"妳最好不要騙我,因為妳,承擔不起我的憤怒。"六年後,她成了金馬獎人氣影后,在全國觀眾前牽著心愛的女兒登上頒獎臺……他坐在電視機前,臉色一凝,女人,你惹了不應該惹的人……

【遊戲特色】
『言情小說劇情』
還記得那些年,熬夜偷偷追看的總裁系列嗎?
《戀愛習題》讓妳再次陷入臉紅心跳、七上八下的揪心體驗!
當平凡的少女家長「夏雪」遇見韓氏企業風格迥異、迷人的三兄弟….
閨蜜的背叛、家庭的重擔與複雜多角的感情問題該如何抉擇?
原來戀愛才是人生最大的習題…

『約會體感來電超現實』
超真實的約會來電邀約,讓人心動到不要不要!
霸道總裁、暖男醫生、人氣偶像、法國貴族 該接受誰的邀約?
四大男神不同魅力風格任妳攻佔

『玩美生活穿搭日記』
百款精心設計潮流服飾自由穿搭
知性個性褲裝到浪漫氣質洋裝
每日主題約會考驗女孩時尚品味!

『時尚舞台生死鬥』
每週時尚舞台主題PK賽
玩家殘酷評選投票機制
超玩美時尚女神等妳來挑戰

《戀愛習題》粉絲專頁:https://www.facebook.com/projectlove.tw/

○●○●○●○●○● Let's fall in love ○●○●○●○●○●

Need help? Use our walkthrough or sign up and make your contribution today.
戀愛習題 App Details & Overview
戀愛習題 is an application developed by Gamania Digital Entertainment and released on iOS. The app is compatible with iOS 7.0 or later on the following devices: iPhone 7, iPhone 6, iPad 3, iPad Mini and iPod Touch 5G or newer.
Download the 戀愛習題 app and play on your iPhone or iPad. Click here to download the app for Android or Windows devices.
What's new in version 1.0.5
1.修正部分故事任務顯示異常問題 2.修正部分約會任務顯示異常問題 3.提高創角名稱字數上限至12個中英文字
Rank in top paid apps
Ranking - Games (iPhone) - United States
Initial release v1.0.5

Apr 21, 2017
---
App Images
iPhone
iPhone
iPhone
iPhone
iPhone
iPad
iPad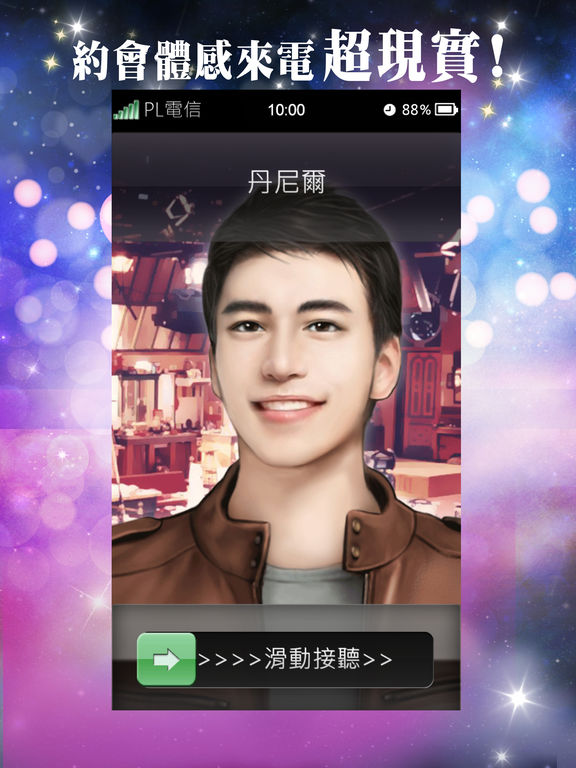 iPad
戀愛習題 App Add-Ons
Note: Add-ons available as in-app purchases
戀愛習題 Reviews
This game has 0 reviews across all regional iTunes Stores.