Zebra Family Simulator Full
by Andrew Kudrin
Universal App - Designed for both iPhone and iPad.
App Description
*** This is ad-free Premium version of Arabian Horse Simulator ***
Nature calls you to Savannah! Unlike other horse games, Zebra Family Simulator offers living as zebra in wild Africa. Lead your herd to survival in struggle with wild nature and animals. Horse games have never been as wild as zebra survival simulator in Africa! Your herd versus nature - wild survival begins!


Zebra Family Simulator features:



- Wild animal


- Wild nature

- African locations

- Animal survival


Striped horses of Africa like company. Find other zebras, start a zebra herd and explore Savannah - simulator offer a lot! Nature is dangerous and thus fun. Survival in Africa is unlike horse life. Go wild like Savannah around - Africa is for a zebra, not for horse. Are you ready for survival in nature of Savannah?


Like any horse, zebra needs food and water. And it has to fight other animals for survival - Africa is wild. Savannah nature needs your zebra herd to be strong. Flight or fight - what helps the herd's survival is right. Adapting to nature is the way of horse survival in Savannah in this simulator. Or survival of a real wild African horse herd.
This version of horse survival simulator games will excite you with wild exotic of Africa. Leave dull reality and join animal family in Savannah adventures. Nature waits for your herd of merry African wild horses riding across Savannah - no horse games can offer that. Horse life and survival of wild zebra awaits! 


Become an animal in wild nature survival simulator! Better than any horse games! 
Conquer African Savannah with your zebra herd in "Zebra Family Simulator"!
Need help? Use our walkthrough or sign up and make your contribution today.
Rank in top paid apps
Ranking - Games (iPhone) - United States
Updates
$1.99 -> $2.99

Apr 30, 2017

$6.99 -> $1.99

Apr 28, 2017

$2.99 -> $6.99

Apr 22, 2017

$4.99 -> $2.99

Apr 20, 2017

$6.99 -> $4.99

Apr 16, 2017
View All Activity »
---
App Details
Current Version: 1.0
File Size: 102Mb
Users Rating: 0.00 (0 reviews)
Game Overview
The Zebra Family Simulator Full app game is now available for $2.99 on iOS. The application is compatible with iOS 7.0 or later on the following devices: iPhone 7, iPhone 6, iPad 3, iPad Mini and iPod Touch 5G or newer.
Download Zebra Family Simulator Full and play on your iPhone or iPad (See button below). If you have an Android or Windows device, you can find links to download this app here.
Screenshots
iPhone
iPhone
iPhone
iPhone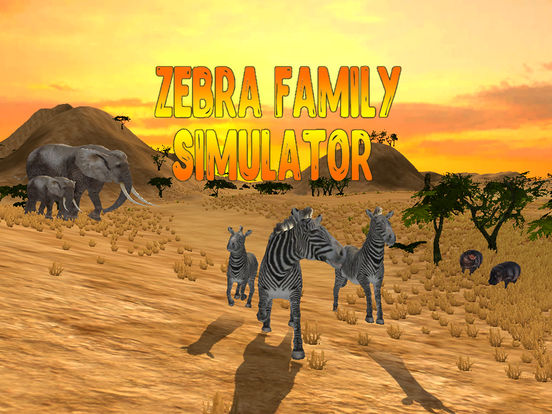 iPad
iPad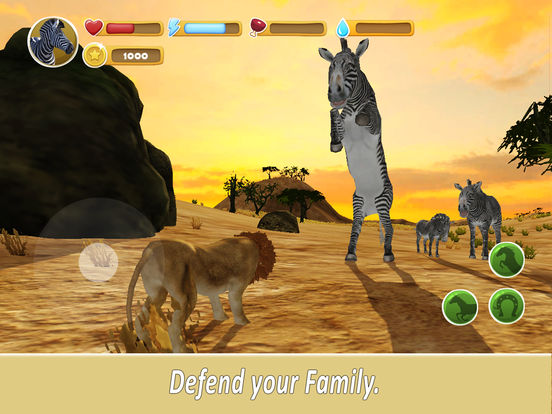 iPad
iPad
Zebra Family Simulator Full Has Add-Ons
No add-ons has been found...