Ilha Fantasma – Jogo Educacional da Coletânea do Pirata do ABC cujo tema é sequenciação de objetos, cores e formas. O contexto é a chegada à Ilha Fantasma, onde está o tesouro a ser conquistado. Só consegue pegar o tesouro quem acertar ordem de objetos, cores e formas. Todas a coletânea do PIRATA do ABC está disponível em 03 línguas: Português, Espanhol e Inglês.

Descrição:
O jogo começa com a Professora Sereia apresentado o contexto e o desafio do jogo: ajudar a Marisol a chegar na Ilha Fantasma para conquistar o tesouro, mas é preciso ter cuidado com os fantasmas!
Logo depois, é apresentada a Pirata Marisol que precisará enfrentar um mar agitado e cheio de fantasmas gosmentos. Ela precisa espantar esses fantasmas com a luz do seu lampião, para que não fica gosmenta! Esse jogo tem muitos tesouros para ser conquistado, com sequenciação de diferentes combinações de objetos, formas e cores. Preste atenção e conquiste muitos tesouros.
A meta do jogo é conquistar o máximo de tesouros e ajudar a Marisol a livrar-se de todos os fantasmas do mar revolto e chegar na ilha Fantasma limpinha, sem que nenhuma gosma fantasmagórica caia nela!
Ao abrir o aplicativo, a criança pode escolhe o idioma desejado, clicando sobre uma das bandeiras. Você pode trocar o idioma cada vez que entrar no aplicativo sem perder seus pontos e suas conquistas.

Conteúdo:
Sequenciação de objetos, cores e formas

Objetivo: Os jogos da coletânea do Pirata do ABC oferecem, ao mesmo tempo, educação e divertimento com o objetivo de estimular o desenvolvimento:
a) do conhecimento lógico e matemático;
b) da linguagem oral e escrita;
c) do conhecimento do mundo;
d) da memória, curiosidade e imaginação.

Público Alvo: Crianças a partir de 04 anos.

Conheça também os outros jogos da Coletânea do Pirata do ABC:
• Masmorra dos Números 1
• Masmorra dos Números 2
• Masmorra dos Números 3
• Masmorra dos Números 4
• Masmorra dos Números 5
• Masmorra das Letras
• Máquina de Fantasmas
• Pirata do ABC

Need help? Use our walkthrough or sign up and make your contribution today.
Ilha Fantasma App Details & Overview
Ilha Fantasma is an educational video game for iOS, developed by ies2. The app is compatible with iOS 8.0 or later on the following devices: iPhone 7, iPhone 6, iPad 3, iPad Mini and iPod Touch 5G or newer.
Download the Ilha Fantasma app and play on your iPhone or iPad. Click here to download the app for Android or Windows devices.
Rank in top paid apps
Ranking - Games (iPhone) - United States
Initial release v1.0.0

Mar 24, 2017
---
App Data
Current Version: 1.0.0
File Size: 54Mb
Users Rating: 0.00 (0 reviews)
App Images
iPhone
iPhone
iPhone
iPhone
iPhone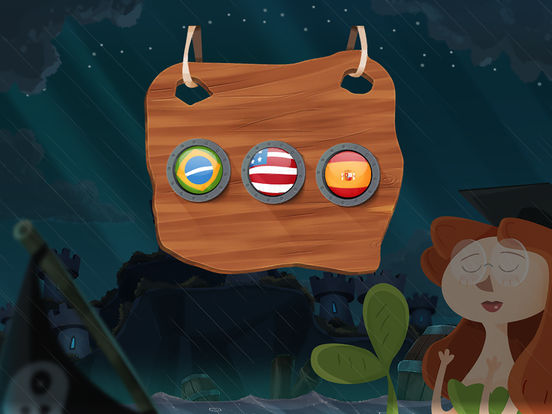 iPad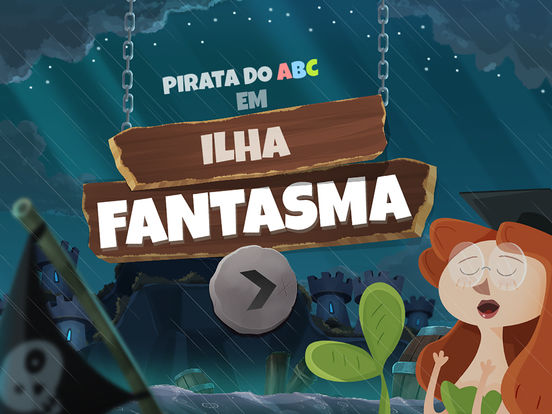 iPad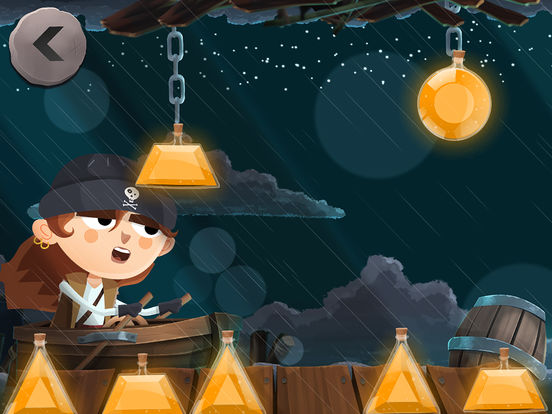 iPad
iPad
iPad
Ilha Fantasma App Add-Ons
No add-ons has been found...