Evergrow
Universal app (iPhone/iPod Touch & iPad)
Category: Games | Release Date: February 15, 2017
Rate this App!
Description
"Fun and unique gameplay"
- PocketGamer

"This has 'instant classic' written all over it"
- GameZebo

"A combo puzzler + shooter we couldn't stop playing"
- Apple

"One of the best implementations of the Taptic Engine that I've tried in a game"
- MacStories

"Evergrow is a wonderfully cute arcade game that deserves a spot on your iOS device"
- AppAdvice

"A rather clever game of physics and survival in space"
- TouchArcade

"Evergrow grew on me"
- Slide To Play

"Pretty special"
- AppSpy

Travel through nebulas, survive black holes, and explore a vibrant universe, all while discovering hidden treasures and uncovering ancient artifacts in this visually enticing journey of survival and growth.

Evergrow is a dynamic cosmic adventure featuring fresh physics-based gameplay and fluid multi-touch mechanics, where you must help a block-like lifeform grow to become as big as possible.

Features:

• Fluid physics-based game with original multi-touch gameplay

• Enticing visual design and lighting effects

• Haptic Feedback support for iPhone 7 and iPhone 7 Plus

• Enjoy 3D Touch support for iPhone 6s or later and iPhone 6s Plus or later

• Travel through multiple cosmic environments across a colorful universe

• Have fun with the iMessage Stickers!

• Original atmospheric soundtrack. Don't forget your headphones!

• Test your skills with challenging level-based goals

• Visit the Workshop to trade your in-game earned coins for upgrades and new blocks

• Evergrow is a premium game with no in-app purchases or ads

• Universal app for iPad and iPhone

---

Watch the trailer: https://vimeo.com/imagility/evergrow
Need help? Watch our Walkthrough or sign up and make your contribution today.
What's new in version 1.0.8
- Added pitch to zoom during gameplay - Enhanced block handling and attachment - Several bug fixes
Rank in top paid apps
Rankings - Games (iPhone)
App Changes
$0.99 -> $2.99

Mar 20, 2017

$2.99 -> $0.99

Mar 14, 2017

$0.99 -> $2.99

Mar 13, 2017

$2.99 -> $0.99

Mar 13, 2017

$1.99 -> $2.99

Mar 2, 2017
View price changes »
---
iOS Compatibility
Evergrow requires iOS version 9.0 or later on the following device models: iPhone 7 ,iPhone 6 ,iPhone 5 ,iPad Pro ,iPad Mini and iPod Touch 6G or newer.

Click the button below to download it from the iTunes store using your iPhone or visit the app's download page for android and other platforms.
Developer site: Evergrow support
Screenshots
iPhone
iPhone
iPhone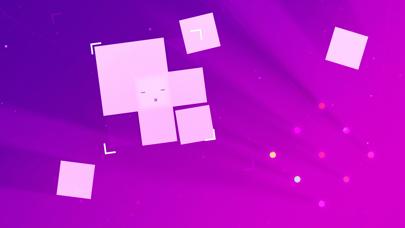 iPhone
iPhone
Our Verdict: Average!
7/10
Evergrow is a highly rated game with 4.5 stars.
Evergrow is currently ranked #112 in the U.S. App Store.
Totally charming. What a creative game! Lots of fresh ideas and the facial expressions of the Chromaroid are super awesome!
Excellent. I'd change only one thing: Add more levels!
Minimalist game. Loved the game so far. An indie gem.
Clever. I adore this game! So clever and fun. Add more please!!
Recommended!!. It's a puzzler? It's a shooter? It's a tower defense game? No, it's EVERGROW!