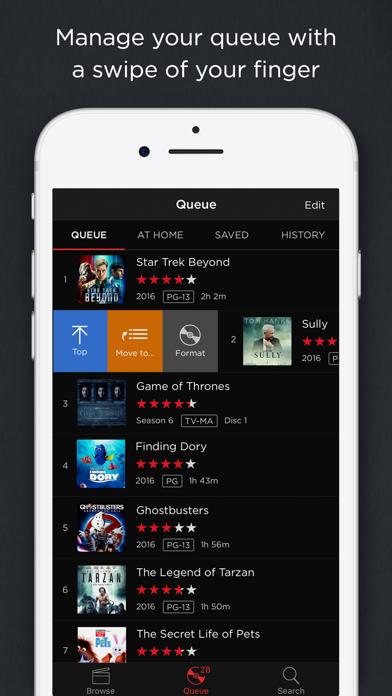 DVD Netflix
Universal app (iPhone/iPod Touch & iPad)
Category: Entertainment | Release Date: December 19, 2016
Rate this App!
App Details
Developer: DVD.com A Netflix Company
Description
Complete your Netflix experience with DVD Netflix, the best way to watch new releases, premium TV shows, and movies from every decade.

DVDs and Blu-ray discs are delivered to you with free shipping. Don't worry about kiosks, due dates, or late fees. With unlimited entertainment for one monthly flat fee, it's just happiness delivered to your door!

This app is for Netflix customers with a DVD.com subscription

Noteworthy features:
• Over 93,000 movies and TV shows-including the hottest new releases on DVD
• Browse DVDs and Blu-rays by genre and mood: new releases, comedy movies, horror movies, romantic movies, etc.
• Quickly add and arrange your queued titles on-the-go
• Get personalized recommendations and discover new gems
• Search for movies, TV shows, actors, genres, and channels (HBO, Showtime, AMC, etc.)
• We'll notify you when we ship you something
• New releases are added every week

How does DVD Netflix work?
1) Browse our extensive catalog and build a queue of titles
2) We send you DVD or Blu-ray discs with free shipping both ways
3) Watch and enjoy – keep as long as you want with no late fees or due dates
4) Return with the prepaid envelope and we'll send another disc, usually the next day

Plans start at just $4.99 per month and your first month is free. Get movie night delivered with a tap of your finger.
What's new in version 1.6
Note: if you have trouble logging in with your DVD Netflix credentials, please contact the helpdesk at 1-800-585-8018. The following things have changed in this version: * you can now rate a title "not interested" * browse a lot more content * various bug fixes * performance improvements
Rank in top paid apps
Rankings - Entertainment (iPhone)
App Changes
---
iOS Compatibility
DVD Netflix requires iOS version 9.3 or later on the following device models: iPhone 6 ,iPhone 5 ,iPad 3 ,iPad Mini and iPod Touch 5G or newer.

Click the button below to download it from the iTunes store using your iPhone or visit the app's download page for android and other platforms.
Developer site: DVD Netflix support
Screenshots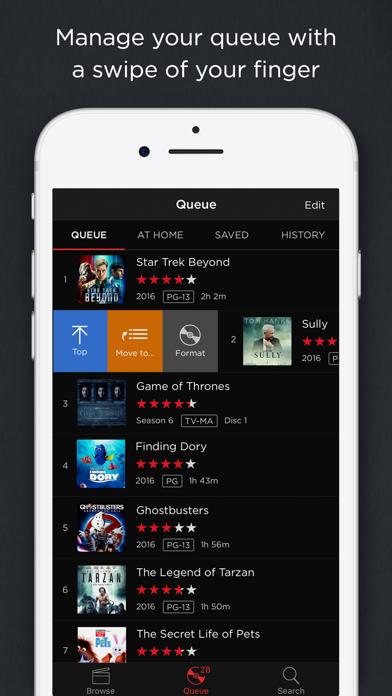 iPhone
iPhone
iPhone
iPhone
iPhone
Our Verdict: Average!
6/10
Where are the user reviews?. 5 stars!
Quadcating notifications. The app is sending 4 notifications for the same thing. Other that the app is great.
Great app but..... ...could you dial down the notifications? I don't really need 12 notifications that you shipped one disc. (Yup. Twelve
notifications...
What's streaming. Great to have this available in app form now but I'd love an update that tells me which titles are...
Great app! Have been waiting for a long time. Small features need to be added this is true. In time they will be added. This app is still fairly...