Cube Cross Adventure is an addictive cube jump game for one who loves cube game. Try to run over cubes avoid falling. Make use of bridge to cover the dangerous situations.
Achieve more points to become master in this block jump game. It seems easy but difficult to get master. In Amazing Jumping Cube 3D game space jump is very much challenging. But bridges are providing to overcome this difficulty.
A cube jumper can spent all his time and dedication in this jumping street to get all joy of happy jumping. Try to stay on cubes; if u can act fast you can make your amazing path by combination of bricks and bridges.

**
This app is integrated with Alphonso Automated Content Recognition ("ACR") software provided by Alphonso, a third-party service. With your permission provided at the time of downloading the app, the ACR software receives short duration audio samples from the microphone on your device. Access to the microphone is allowed only with your consent, and the audio samples do not leave your device but are instead hashed into digital "audio signatures." The audio signatures are compared to commercial content that is playing on your television, including content from set-top-boxes, media players, gaming consoles, broadcast, or another video source (e.g., TV shows, streaming programs, advertisements, etc.). If a match is found, Alphonso may use that information to deliver more relevant ads to your mobile device. The ACR software matches only against known, commercial audio content and does not recognize or understand human conversations or other sounds. For more information, you can visit Dumadu privacy policy.

Need help? Use our walkthrough or sign up and make your contribution today.
Cube Cross Adventure App Details & Overview
Cube Cross Adventure is a free-to-play adventure video game for iOS, developed by Dumadu Games Pvt. The app is compatible with iOS 7.0 or later on the following devices: iPhone 7, iPhone 6, iPad 3, iPad Mini and iPod Touch 5G or newer.
Download the Cube Cross Adventure app and play on your iPhone or iPad. Click here to download the app for Android or Windows devices.
Developer site: Support
What's new in version 1.1
* Performance Improved for User Experience. * Minor Bugs Fixed.
Rank in top paid apps
Ranking - Games (iPhone) - United States
The app is currently Free, instead of its regular price of $1.99.
$1.99 -> Free

May 9, 2017
---
App Images
iPhone
iPhone
iPhone
iPhone
iPhone
iPad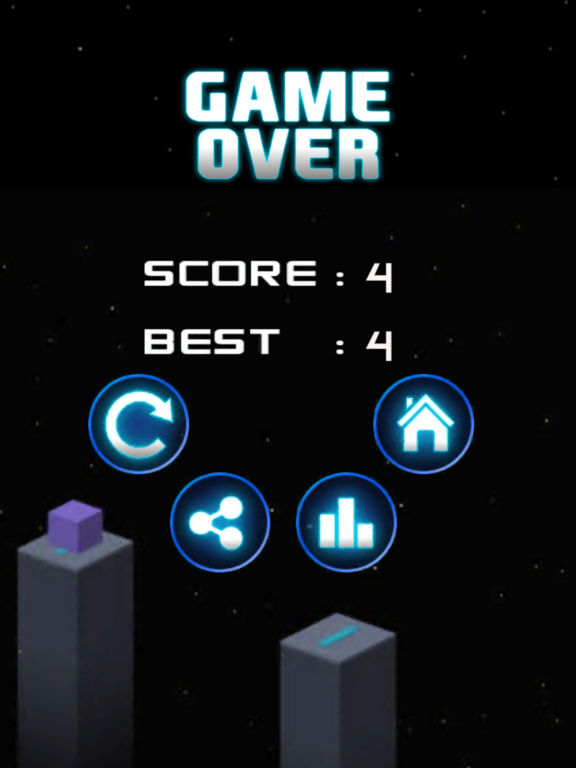 iPad
iPad
iPad
iPad
Cube Cross Adventure App Add-Ons
No add-ons has been found...
Cube Cross Adventure Reviews (See all reviews)
This game has 0 reviews across all regional iTunes Stores.