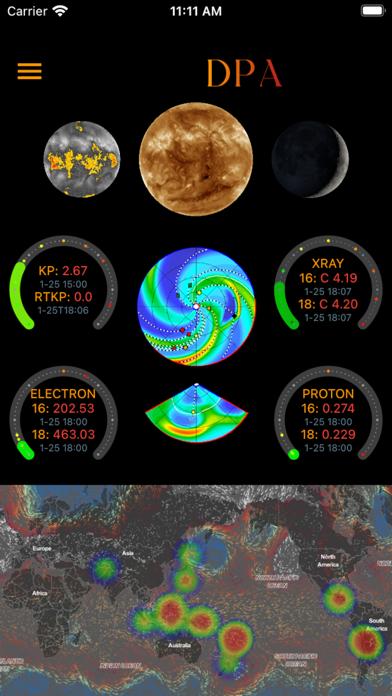 Disaster Prediction App
Universal app (iPhone/iPod Touch & iPad)
Category: Lifestyle | Release Date: December 19, 2016
Rate this App!
App Details
Developer: Suspicious 0bservers
Description
The Disaster Prediction App will show you the current state of the sun, it's effects on earth, earthquake events, and areas of the earth likely to have large earthquakes. There is a space weather portion of the App and an Earthquake portion of the App. The space weather portion includes the most vital information for alerts for when to pay attention - but most importantly this is your in-hand warning system if the sun ever decides to really rock-and-roll. If we are about to take the big storm that changes the world forever, you'll know about it beforehand.

The earthquake portion of this App is based on daily observations of a correlation that exists between certain solar phenomena and seismic activity. Our earthquake forecasting model has been able to forecast the location of large earthquake events on five different continents. The app always watching, so you'll never
have to!
What's new in version 1.7
Thanks for all the awesome feedback! Let's keep making this better :) This version includes: - New easy-access screen on open - Info Updates - Access to Prediction Stats - Zoomable Prediction and Stats images (ugh, finally) - Bug fixes (thanks!) And a bunch more little things :)
Rank in top paid apps
Rankings - Lifestyle (iPhone)
App Changes
---
iOS Compatibility & Supported Devices
Disaster Prediction App requires iOS 8.0 or later, and supported on the following devices: iPhone 7 ,iPhone 6 ,iPhone 5 ,iPad 3 ,iPad Mini and iPod Touch 5G or newer.

Click the button below to download it from the iTunes store using your iPhone or visit the app's download page for android and other platforms.
Developer site: Disaster Prediction App support
Screenshots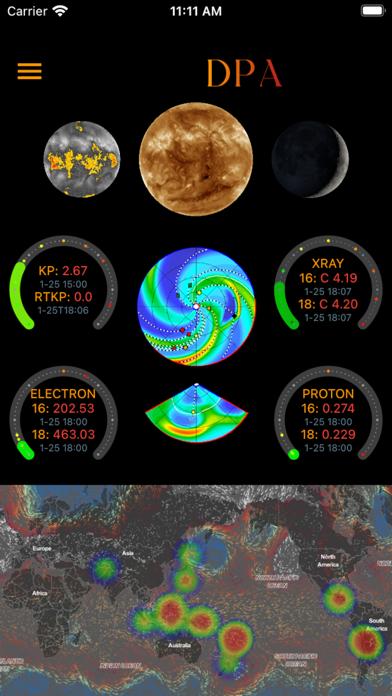 iPhone
iPhone
iPhone
iPhone
iPhone
Our Verdict: Average!
6/10
Disaster Prediction App is a highly rated app with 4.5 stars.
Everything I Expected and More!

I have been an S0 for several years and had high hopes for what the Disaster Prediction App would hold....
Amazing app

Best possible info for predicting and preparing for space weather worth every.... well priceless in our time!
You're doing the lord's work, S0's

So glad the app finally came out.
Technical support & help
Having trouble with the application? Report issues and get help here.