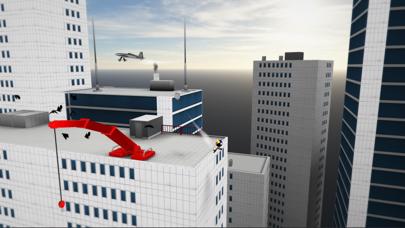 Stickman Base Jumper 2
Rate this App!
$2.99 > free
Description
Pack your parachute and jump down the highest buildings in the world and experience the amazing feeling of Stickman Base Jumper 2! Estimate your run up and perfectly time your jump off to glide through the air, perform insane proximity flights and open your parachute in the very last moment before you crash bone breaking into the ground.
Prepare to jump from famous buildings like the Eiffel Tower, Trump Tower, Empire State Building and many more and choose from tons of different parachutes, jump suits and flight styles that you can unlock while playing.

From the makers of various top 100 apps like Rope'n'Fly, Stickman Cliff Diving, Stickman Basketball, Stickman Soccer, Stickman Battlefields and many others

No in app purchase required!

FEATURES:
- 45 levels in remarkable design
- Tons of different parachutes, suits and jump styles to unlock
- Bone breaking crashes
- Multiple platform jumps
- Crazy obstacles like glass walls, construction elements, helicopters
- Various camera views
- Party mode to battle with your friends
- Game Center achievements
- Full controller support
- Quick games and events
- Intuitive one touch controls

Check out the video trailer : https://www.youtube.com/watch?v=u7UFtI53nb8

Feel free to post your ideas, we will try to implement them as soon as possible

Thank you very much for all your support and interest in our games! We would love to hear your suggestions!
Need help? Watch our Walkthrough or sign up and make your contribution today.
What's new in version 1.0.1
Fixed Tower of Death level Various improvements and fixes
Rank in top paid apps
Rankings - Games (iPhone)
App Changes
---
iOS Compatibility & Supported Devices
Stickman Base Jumper 2 requires iOS 7.0 or later, and supported on the following devices: iPhone 6 ,iPhone 5 ,iPad 3 ,iPad Mini and iPod Touch 5G or newer.

Click the button below to download it from the iTunes App Store using your iPhone or visit the app's download page for android and other platforms.
Developer site: Support
Screenshots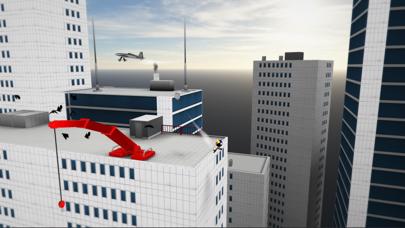 iPhone
iPhone
iPhone
iPhone
iPhone
Our Verdict: Average!
7/10
Stickman Base Jumper 2 is a top rated game with 5 stars.
The game is currently Free, instead of its regular price of $2.99.
Stickman Base Jumper 2 is currently ranked #183 in the U.S. App Store.
Solid game

Great time waster!
False rating!!!

Seriously, making people reach your team to get to the next level those are false readings I would give this...
Technical support & help
Having trouble with the game? Report issues and get help here.