Games With Friends from Zynga
by Zynga Inc.
Universal App - Designed for both iPhone and iPad.
App Description
Games With FriendsTM for iMessage is packed with more new classic games than you can count on two hands. Eleven free classic games to play with your friends all packed into one app. Many free classic games.... Making it perfect for one-on-one play and pure thumb fun. From old school TicTacToe, to our new puzzle game, More Peas. Each game feels fresh and new with tap and swipe controls. And finding friends to play is just a message away. Go ahead, challenge your neighbor to Chess With Friends. Rival your kid brother at Reversi. Put pals in their place with Hanging With Friends. Your thumbs deserve more fun.

Eleven free classic games to play with your friends all packed into one app.

Put your social circles to the test. Message friends and challenge them to a fun game of play. It's as easy as tic-tac-toe.

POOL - Rack 'em up and knock 'em down. Take your best shot at basic 8 ball. Stop to chalk? No need. The score is all in the swipe.

CUPS - No ping pong skills required. Shoot the ball in the cups to score. Challenge a friend to make more. Play safe. BYOB: Beat your own buds.

SLOPE SLIDER - Go skiing down a hill dodging trees, trunks and other obstructions just don't crash, or you'll be in for a nasty surprise.

MORE PEAS - Play with your peas. Line them up, top to bottom and score. Beat friends with stackable veggies. Better yet, beat mom for all those years of forced pea eating.

RIBBIT ROLLER - It's all in the tongue. Sling frogs across the pond with a snap of the tongue. Lotus flowers and lily pads will stop you. Turtles will eat you.

REVERSI - Pick your grid: 4, 6, or 8. Turn their team before it's too late. Surround them, pin them. Move in for the win.

FOUR WITH FRIENDS - The magic of four can't be beat. Players first choose a color and then take turns placing markers into a seven-column, six-row grid. First person to four wins.

HANGING WITH FRIENDS - Keep friends guessing. Build mystery words to stump, amuse or impress your friends. But be prepared to bend your brain as they do the same.

ARCADE BOWLING - Roll friends for fun. Players take turns throwing balls down a ramp, off a jump and into a maze of holes. Aim for holes with the biggest payout for the best score.

TIC-TAC-TOE - Xs and Os rule the day. Players take turns marking spaces on a 3x3 grid. First person to get three in a row wins. Beware the cat eyes.

CHESS WITH FRIENDS- Avoid pigeon droppings in the park. Message friends and challenge them to one of the oldest board games in the world. Don't be a pawn. Play anywhere.

TANKS 1977 - It's all-out war! Think you have better aim when it comes to artillery? Challenge your friends and find out!

Features:

Play multiple games at once with turn-based play.
Challenge and taunt friends in Messages.
Play with your friends on any iOS device.

What's new in version 1.7
Bug fixes and improvements for Pool
Need help? Use our walkthrough or sign up and make your contribution today.
Rank in top paid apps
Ranking - Games (iPhone) - United States
Games With Friends from Zynga is currently ranked #183 on the iOS store in united states.
Games With Friends from Zynga is a good rated app with 3.5 stars.
Updates
---
App Details
Current Version: 1.7
File Size: 104Mb
Users Rating: 3.00 (9 reviews)
Game Overview
The Games With Friends from Zynga app game is now available for free on iOS. The application is compatible with iOS 10.0 or later on the following devices: iPhone 7, iPhone 6, iPad 3, iPad Mini and iPod Touch 5G or newer.
Download Games With Friends from Zynga and play on your iPhone or iPad (See button below). If you have an Android or Windows device, you can find links to download this app here.
Developer site: Support
Screenshots
iPhone
iPhone
iPhone
iPhone
iPhone
iPad
iPad
iPad
iPad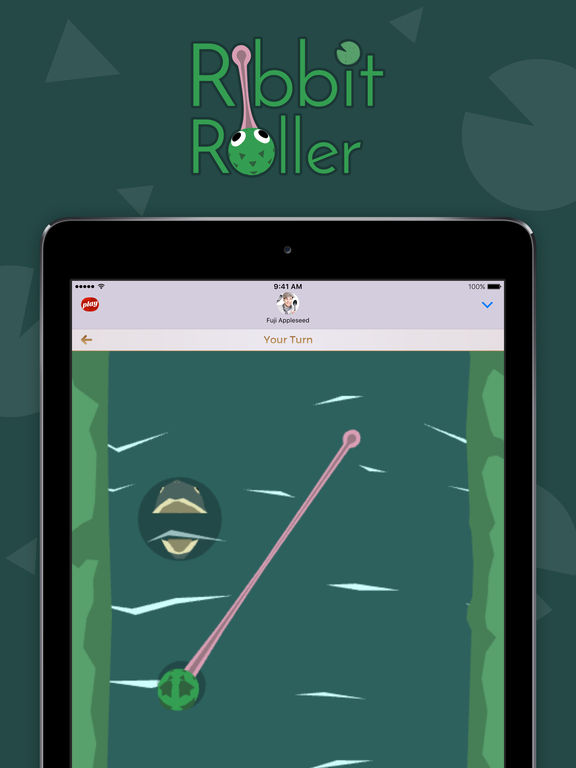 iPad
Games With Friends from Zynga Has Add-Ons
No add-ons has been found...
Chess broken - Previous games not working :( help

Hmm

Ripoff of GamePigeon

Great games for iMessage

I love it

Fun :)

Would be great