ARP ODYSSEi
by KORG INC.
Universal App - Designed for both iPhone and iPad.
$29.99 > $19.99
App Description
*** Special Sale for a limited time to celebrate the debut of KORG Gadget for Mac until April 30! Sale Price US$19.99 (Reg. Price US$29.99). ***
The legendary ARP sound, exquisitely reproduced in software.
ARP ODYSSEi
- A mobile analog synthesizer for iOS.
The ARP Odyssey of 1972 has earned an unshakable position as a classic analog synthesizer. In 2015, KORG produced the ARP ODYSSEY, a complete reproduction of the original. The ARP genes that shook the worldwide music scene are being passed on, and its history continues.
The next platform for the ARP ODYSSEY is iOS. We want the unforgettable ARP sound to be easily available on a device that as many as possible of today's players can obtain; this resulted in the "ARP ODYSSEi" app for iPad / iPhone. Based on the revived ARP ODYSSEY, we used KORG's proprietary CMT circuit modeling technology to reproduce the analog feeling and sound of the original as closely as possible. We've also given it numerous enhancements that are possible only with software, such as long-awaited polyphony and built-in effects.
The real analog ARP ODYSSEY, and now the uniquely evolved ARP ODYSSEi, brings the universal fascination and inimitable sound to every device.
* Due to differences in CPU speed of iPads / iPhones, iPad 3rd gen/2/iPad mini/iPhone 4s are not supported, only iPad Air/iPhone 5s or later is recommended.
[ Features ]
Faithfully models the circuit of the ARP ODYSSEY: The circuitry has been reproduced using KORG's proprietary CMT (Component Modeling Technology), developed over the years starting with the KORG Legacy Collection.
New functions to create allnew ARP sounds: Added a voice assign mode that allows you to play chords, an arpeggiator that can be programmed in detail like a step sequencer, and effects that can transform the sound in diverse ways.
Get all three of the soughtafter revisions: In addition to the standard design of the Rev3 with its black panel and orange silkscreening, you can optionally obtain the whitepaneled Rev1 and the blackpaneled gold silkscreened Rev2 designs, together with fifty new preset sounds that take advantage of the distinctive filters of those models.
Produce music together with KORG Gadget: ARP ODYSSEi can be used in conjunction with the "KORG Gadget" music production DAW app that has won numerous awards around the world. If both apps are installed, it can be used as the "Lexington" gadget inside the KORG Gadget app.
More info at korg.com
What's new in version 1.0.3
• Improvements: Tuning setting (Analog / Equal) has been added in the Settings menu. • Other improvements have been made to enhance stability.
Rank in top paid apps
Ranking - Apps (iPhone) - United States
ARP ODYSSEi is a highly rated app with 4.5 stars.
The app is currently $19.99, instead of its regular price of $29.99.
Updates
$19.99 -> $29.99

Mar 24, 2017

$29.99 -> $19.99

Mar 24, 2017

$29.99 -> $19.99

Mar 23, 2017

$19.99 -> $29.99

Jan 6, 2017
View All Activity »
---
App Details
Current Version: 1.0.3
File Size: 101Mb
Users Rating: 4.50 (29 reviews)
App Overview
The ARP ODYSSEi app game is now available for $19.99 on iOS. The application is compatible with iOS 9.3 or later on the following devices: iPhone 7, iPhone 6, iPad Pro, iPad Mini and iPod Touch 6G or newer.
Download ARP ODYSSEi and use it on your iPhone or iPad (See button below). If you have an Android or Windows device, you can find links to download this app here.
Developer site: Support
Screenshots
iPhone
iPhone
iPhone
iPhone
iPhone
iPad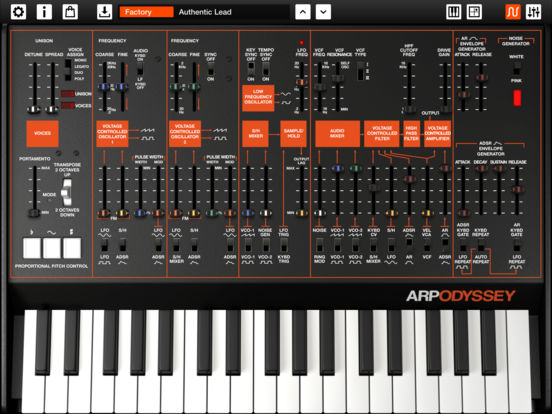 iPad
iPad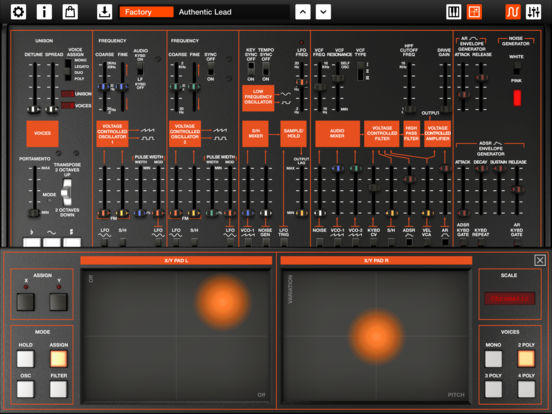 iPad
iPad
ARP ODYSSEi Has Add-Ons
Note: Add-ons available as in-app purchases
Amazing!!

Great sound

Home sweet home

Audio unit please

Excellent, but problematic

Sounds just like the original!

very accurate