iLondon: The immersive Jack London experience
by iClassics Productions S.L.
Universal App - Designed for both iPhone and iPad.
$4.99 > $2.99
App Description
iClassics: Beyond Engrossing
iClassics unites the old and the new to create immersive experiences that inspire and move everyone.
Although iClassics Productions has become famous for producing Immersive Entertainment apps predominantly concentrated on classic horror, this beautifully constructed homage to Jack London serves as a welcome departure from this tendency.
The iLondon Collection is the most diverse app we have yet created, including a varied range of stories penned by lit legend Jack London, including Moon Face, Keesh and The Law of Life.
Drama, black comedy and tragedy all combine to create a powerful and engrossing experience that is made all the more moving by the artistic and technological enhancements typical of iClassics Productions.
In this innovative and diverse Immersive Entertainment app, some of Jack London's finest short works are lovingly and artistically enhanced with interaction, illustration, animation, FX, and OST.
By casting a modern glare on this virtuoso's writing, the result is a spectacular and wholly original experience that utilizes every feature of modern mobile devices (gyro-perspective, flash, vibration).
TILT to see more
TOUCH to transform
TURN to discover what's off the screen
▶ APP FEATURES:
Main features:
-Available in 4 languages: Spanish, English, French and Portuguese.
30 minutes of original soundtrack
23 music tracks
138 sound effects
47 illustrations 87 animations
81 interactive elements
Extras: Biography of Jack London and sketches of illustrations by Caesar Samaniego, Aitor Prieto and David G. Fores
Jump to any page in the book with the table of contents
Memory pages: Put it down at any time and return to the same page
Universal App: Pay once and access from any iPhone or iPad device
Easy to use interface
With the lovingly constructed enhancements for which iClassics Productions has become famous, this diverse and compelling Immersive Entertainment app will be sure to stir a whole range of emotions.
▶ The iClassics Collection: The iClassics are interactive experiences based on classics of literature from all times and genres: E.A. Poe, C. Dickens, H.P Lovecraft, O. Wilde, Conan Doyle, and many more to come!
Discover them all at www.iclassicscollection.com
Welcome to the Literature 3.0
-------------------------------------------------- ---------------
Please WRITE A REVIEW; it means a lot to us!
We'd be thrilled to hear your opinion!
Need support? Contact us at support@iclassicscollection.com
Join us on facebook.com/iclassicscollection
What's new in version 1.0.1
iOS 10
Rank in top paid apps
Ranking - Apps (iPhone) - United States
iLondon: The immersive Jack London experience is a top rated app with 5 stars.
The app is currently $2.99, instead of its regular price of $4.99.
Updates
$4.99 -> $2.99

May 4, 2017

$0.99 -> $4.99

Apr 25, 2017

$4.99 -> $0.99

Apr 21, 2017

$2.99 -> $4.99

Apr 6, 2017

$1.99 -> $2.99

Mar 20, 2017
View All Activity »
---
App Overview
The iLondon: The immersive Jack London experience app game is now available for $2.99 on iOS. The app is compatible with iOS 8.0 or later on the following devices: iPhone 7, iPhone 6, iPad 3, iPad Mini and iPod Touch 5G or newer.
Download iLondon: The immersive Jack London experience and use it on your iPhone or iPad (See button below). You can find links to download the app here.
Developer site: Support
Screenshots
iPhone
iPhone
iPhone
iPhone
iPhone
iPad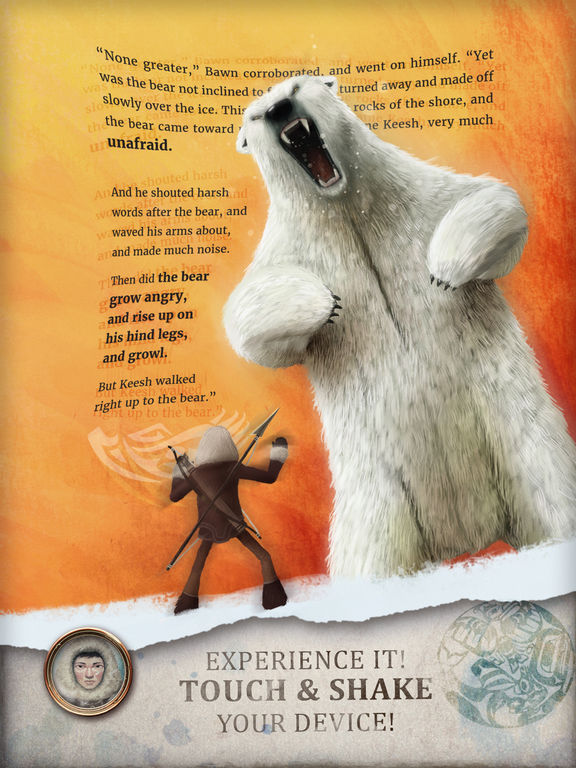 iPad
iPad
iPad
iPad
ILondon: The immersive Jack London experience Has Add-Ons
No add-ons has been found...
Great!

They worked hard on this one

Great app

Love them

Impressive

Enjoyable interactive reading

Excellent storytelling!