Shot Tracer
by Visual Vertigo Software Technologies GmbH
SHOT TRACER - SHOWS WHAT SEEMED INVISIBLE

Used by: Challenge Tour, European Seniors Tour, Canadian PGA Tour, Symetra Tour, West Florida Tour and many more!

One app, a ton of features!

SHOT TRACER

+ Patented track and trace technology.
+ The only mobile golf ball tracking application.
+ Measure distance using GPS and add club information.
+ Enter results into digital score card.
+ Trace multiple shots in one video.
+ Add custom logo to video.
+ Add animated name and scoreboard pop up.
+ Fully customize color and width of your Shot Tracer line.
+ Automatic smart video trimming.
+ Add shadow effect.
+ Add hollywood quality special effects to your Shot Tracer:
+ Water splash, impact smoke, explosion and alien invasion effects
+ …and many more awesome features!

MAP TRACER

+ Trace your golf shots on a 3D map on over 30,000 golf courses.
+ Use GPS data saved in videos to automatically set location points.
+ Amazing 3D ball flight animation.
+ Uses newest high definition maps.
+ Distance measurements.
+ 16:9 and also 1:1 video format, perfect for Instagram videos!

SWING TRACER

See your golf swing in amazing strobe motion. Dissect your swing into pieces and analysis every single aspect of the golf swing like never before! This is swing analysis of the 21st century!

BALL TRACER

Shot Tracer tracks and traces ball flight during long shots. Ball Tracer on the other hand makes your ball flight clearly visible on short shots. It does so by generating a strobe motion video sequence of the the actual ball flight!

PUTT TRACER

This is the Shot Tracer for putting! This app feature generates a strobe motion effect of the actual ball roll.

FIRE SWING TRACER

Sets your golf swing on fire!

IN APP VIDEO RECORDING

+ Digital video stabilisation.
+ Use front or rear camera to record video.
+ Batch video recording.
+ Front/ rear camera.

VIDEO COMPATABILITY

+ Import previously recorded videos.
+ Slow motion video export.
+ Compatible with 30, 60, 120 and 240 FPS.
+ Compatible with 720p, 1080p and 4K video.
+ Export 1080p Full HD and 4K.

NO INTERNET CONNECTION REQUIORED


General Information:

All you need is your iPhone or iPad! Simply record your golf shot and only mark the landing spot and the app does the rest using our patented computer vision technology!

The app will trace your shot from the beginning until the end and save it in your phone's gallery ready to share with your friends.

The app traces the ball as long as it can see it. So make sure you set the set the camera so it sees the ball as long as possible.

Sometimes you might get a bad trace so we added manual mode with which you can manually build a trace.

Note: Achieve best results when keeping the phone very steady while recording, so using a tripod is not mandatory but recommended.

Otherwise there is no additional hardware required!

Like anything in life practice makes perfect!

We appreciate your feedback so please reach out to us at support@visual-vertigo.com with any feedback and comments how we can improve the app!



Map Tracer subscription:

Price: 1,99 USD/ month

The length of the subscription is continues until you cancel the subscription. The charge is made on an monthly basis.

Subscription unlocks the ability to add a map to you Shot Tracer line.

—
Privacy Policy: https://www.shottracerapp.com/privacy-and-terms-of-use
Terms of Use: http://bit.ly/2nIqDgR

What's new in version 6.9
Shot Tracer 6.1 Release Notes: + Changed Par icon in score card. + Added score card editor during Shot Tracer analysis. SCORE CARD - Simply enter your score for the round and a beautiful score card overlay appears on your Shot Tracer video. Export score card overlay for 3 different video layouts: - Landscape 16:9. - Portrait. - Square 1:1 for Instagram. SWING TRACER - Got a complete overhaul with the innovated ENHANCE editor. NAME AND SCORE POP UP COLOR - Customise the color of the "Name and Score" pop up. LOYS OF BUG FIXES AND PERFORMANCE IMPROVEMENTS + If any other bugs cross your radar please report them to support@visual-vertigo.com ------------------------------------------ PREVIOUS RELEASE UPDATES INCLUDED THE FOLLOWING NEW FEATURES: CROP REFERENCE + When you add Name & Score to your video, you can now turn on square video reference lines in order to better position the pop up window for Instagram. FULL SCREEN VIDEO RECORDING + The header bar was removed from the video camera in order to give a full field of view. NAME AND SCORE POP UP + You can now add an animated with Name/Hole/Par/Score info pop-up into your video. Activate it in the Effects tab. ADD YOUR LOGO + Place your custom logo into your video. You can drag to re-position it and pinch to resize it. Activate it in the Effects tab. NEW DISTANCE POP UP ANIMATION + When selecting the new distance option, a new pop up animation will appear. IN-APP VIDEO RECORDING LAYOUT + Completely redesigned the video recording user interface. + Added orientation switch (if app is reopened in different orientation you can manually change between filming in portrait or landscape orientation). + Camera movement warning indicator during recording. SCROLL OPTIONS AND EFFECTS + Devices with smaller screen sizes can now scroll through the effects and option tabs. NEW DISTANCE POP UP + A completely new distance pop that appears when the ball landed can now be activated in the distance editor. SLOW MOTION VIDEO RECORDING + When using the in app camera in the Swing Tracer, it will now record in 240 FPS. Perfect for strobe motion swing sequencing. MULTI TRACER CUTOMISATION + You can now edit distance, shadow and change colour for each multi tracer! PEAK OPTIMISER + Found in the options menu, this feature improves tracking during days with clear skies. SAVE LANDING SPOT + Activated in the camera feature of Shot Tracer. It lets you take one video after another while marking and saving landing spot for each video in order for later tracking analysis. SWING COMPARISON + Found in the swing tracer feature. Select two swing videos that are hit from the same potion and stack them on top of each other in order to compare the two swings. COLOR PICKER TOOL + Choose the exact color for the tracer line to match your clothes by pointing on the desired color in the video. MULTI TRACER + Add videos and export videos with or without keeping previous tracer line. ADD TARGET EFFECT: + Add an augmented flag or target circle into your shot tracer video. TURN OFF TRACER LINE: + Under Options you can now turn off traced line. This is great when you only want to have only special effects displaying without the traced line. MAP TRACER + Add a 3D map to your video which shows where the ball started and landed.
Rank in top paid apps
Ranking - Apps (iPhone) - United States
Release v6.7

Aug 20, 2017

Release v5.2

Apr 24, 2017

$4.99 -> $6.99

Oct 28, 2016

Release v1.8

Oct 13, 2016

Release v1.7

Oct 2, 2016
---
Shot Tracer App Details
Shot Tracer is an application developed by Visual Vertigo Software Technologies GmbH and released on iOS. The app is compatible with iOS 8.0 or later on the following devices: iPhone 7, iPhone 6, iPad 3, iPad Mini and iPod Touch 5G or newer.
Below are the links to download the app on iOS. To download the app for Android, click here.
Developer site: Support
Quick Details
Current Version: 6.9
File Size: 362Mb
Publisher:
Visual Vertigo Software Technologies GmbH
Users Rating: 2.00 (12 reviews)
App Images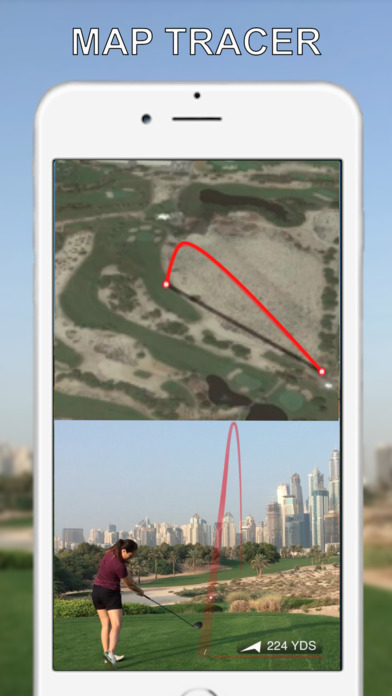 iPhone
iPhone
iPhone
iPhone
iPhone
iPad
iPad
iPad
iPad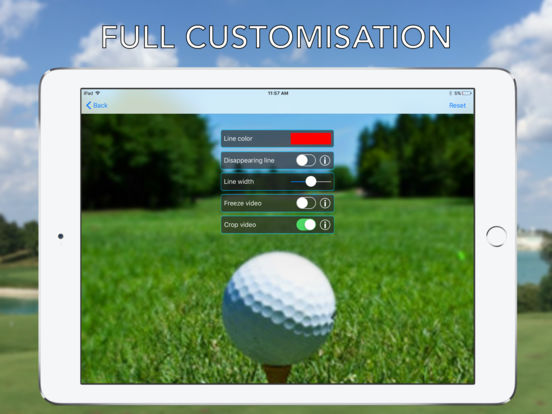 iPad
Shot Tracer App Add-Ons
Note: Add-ons available as in-app purchases
Okay but needs to be better