Popular Recent Price Drops for iOS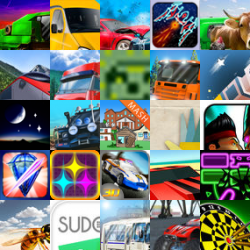 We've picked 40 iPhone, iPod touch & iPad apps that are now on sale, including: Hyperwave, Mr...
We've picked 62 iPhone, iPod touch & iPad apps that are now on sale, including: Math Climber...
Saving Money On Apps
---
Save money with price drops on your favorite apps with Appsmenow.
Our goal is to help you save money on every app you download from the Apple's App Store. Browsing over a million iOS apps on iTunes and hundreds of gaming websites can be a great waste of time. Our up-to-date lists are designed to filter out the useless stuff and to recommend the most relevant and latest news and advice for your iPhone or iPad.
We monitor iTunes around in real time for any price drops and price changes on your favorite iOS apps. Using our exclusive promo codes you will receive special deals and discounts not available anywhere else.
Our Guides
---
Your source for iOS app reviews, tips & advice for getting the most out of your iPhone and iPad.
We monitor all the top sources and players for the latest tips, answers and walkthrough videos for your favorite iPhone/iPad apps and games. So rather than wasting time searching multiple sources, you can always find the latest most up-to-date guides on AppsMeNow.
G-Bud - Great game. Play it every morning while I'. Great game! Love it!! My first choice of games to play.
Solitaire is the best. I love solitaire as a quick way to pass a few minutes here and there as well as keep my mind sharp! Been playing every day for
several years now.
Great distraction and problem solvers. Of course I want to always win but its great to walk through different solutions.
Best Journal App, hands down!. And I've vetted all of them. Paid and unpaid. This is leagues above the rest.
Wow thank goodness. Good way to pass the time and continue the fun
I whant free goku and free mandara. Because he is so strong if you put new update 7 days for goku I please and mandara