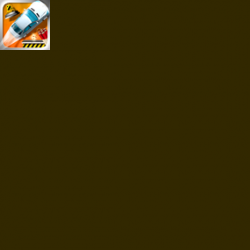 Here's our list of the 1 best apps on sale today.
This selection includes a total of 1 free apps valued at $1 and also price drops of great iPhone and iPad games such as Car Crusher and many others.
Each of these apps are on sale or free for a limited time, so get them quick before the prices go up. You can check out our Price Drops section for real-time deals, as well as our top games price drops. Also look at yesterday's deals post, which include many deals that are still relevant.
Last updated Oct 27, 12:00 am.
Today's iPhone & iPad Games Price Drops
Games
Developer:

AppInTheBox

Version:

1.01

iOS Universal
Car Crusher is a fun filled, addictive and challenging puzzle game. Becoming a junkyard millionaire is no easy task. It will take all your skills and talents...
Hope you enjoyed today's post! Please leave a like or comment. For real-time price drops, check out our price drops section. Have a wonderful tuesday and see you again tomorrow for more great deals.